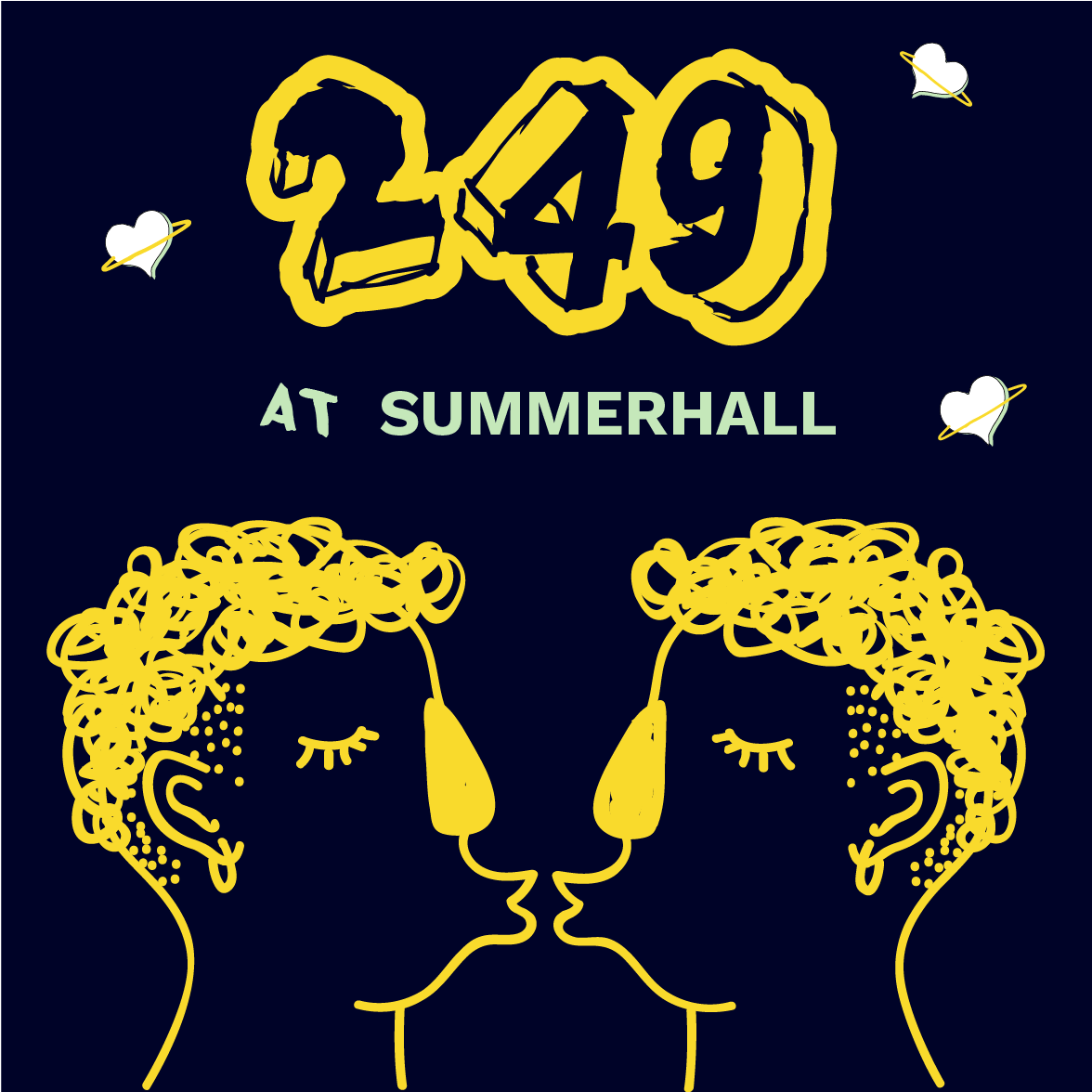 249's Queer Party for All - Dinnae Stress December Disco
249 is a Ramshackle Queer Party for All with Live Music, Open-Mic and Club-Anthems. Whether you like this time of year or not, we wanted to throw a gigantic queer party to say, dinnae stress, it'll be fine xxx
Summerhall
Dissection Room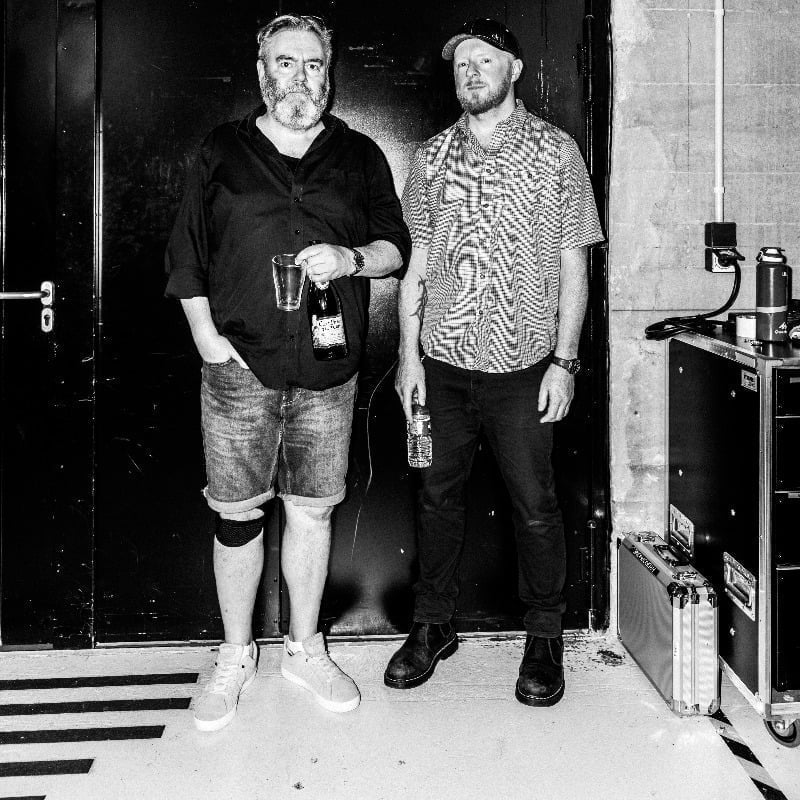 music
432 Presents - Arab Strap
432 Present - Arab Strap. Arab Strap started out as an intimate project with home-recorded tapes shared between friends, but after the unexpected success of their inimitable debut single 'The First Big Weekend' they quickly found themselves, along with pals Mogwai, as some of the most exciting and cherished music coming out of Scotland.
Summerhall
Dissection Room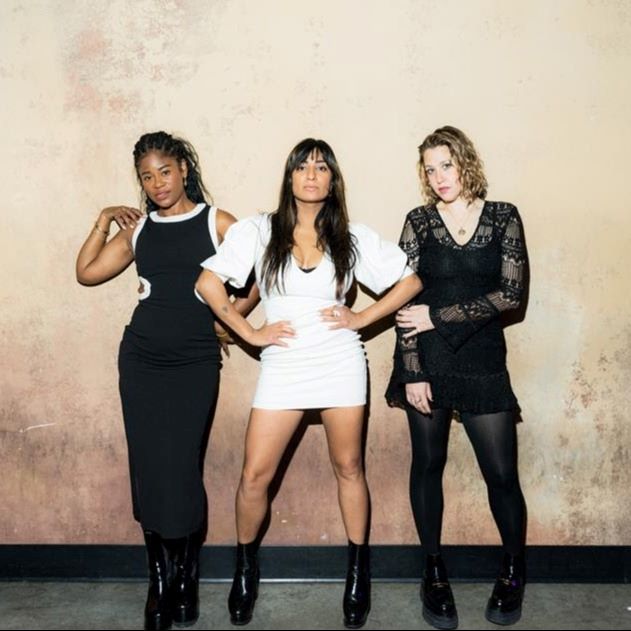 music, Live Music, pop
432 Presents... Say She She
SAY SHE SHE are the Brooklyn based female-led 7 piece. Named as a silent nod to Nile Rodgers' Chic! the Discodelic band will transport you with their dreamy harmonies, catchy hooks and up tempo grooves.
Summerhall
Dissection Room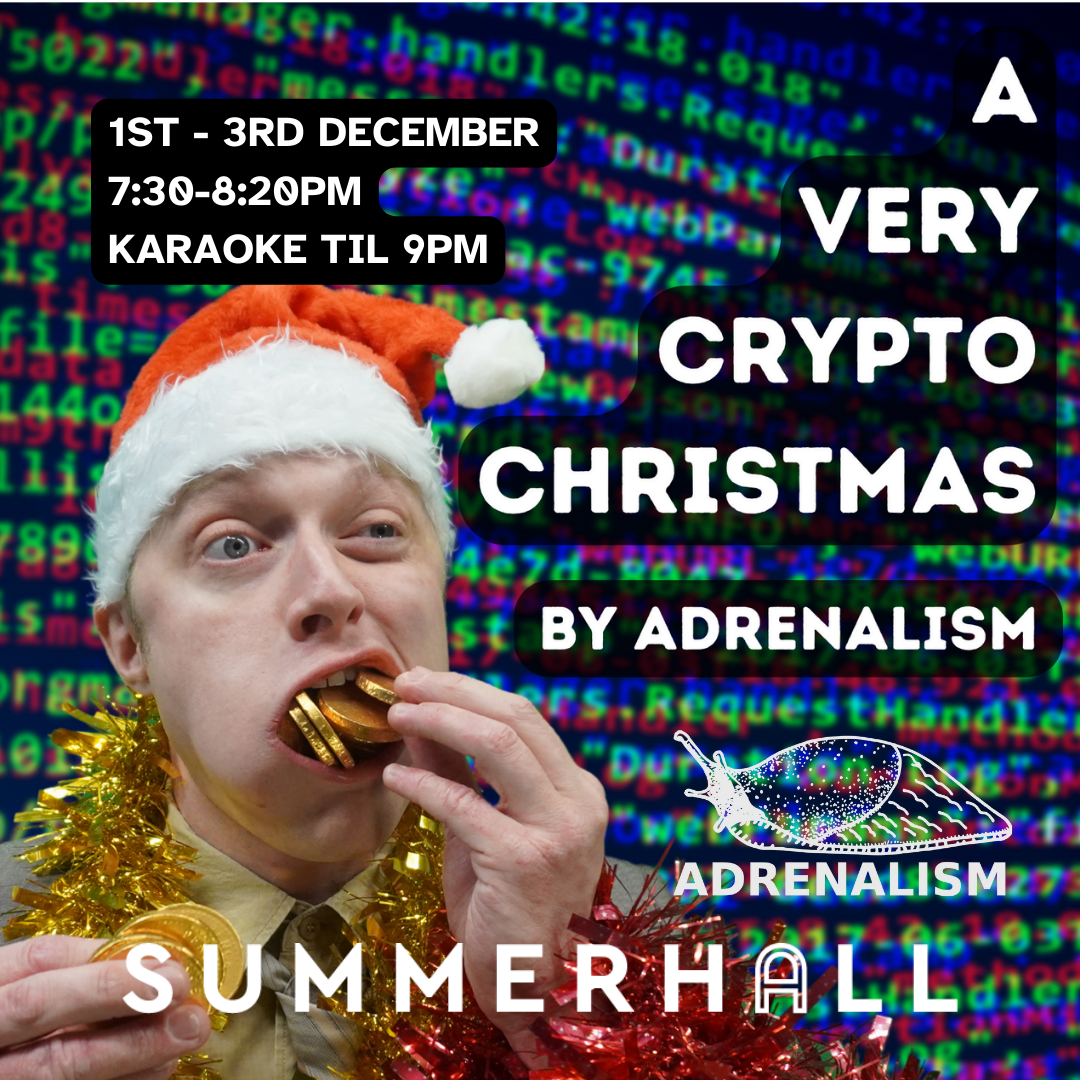 theatre, performance art, comedy
A Very Crypto Christmas
Glasgow based street theatre company Adrenalism bring their trademark anarcho-slapstick style indoors this festive season with their new show "A Very Crypto Christmas". Middling corporate hacks Warren and Stew present a christmas theatre show that is part business edu-tainment session, part investment seminar but fully doomed to fail. Expect slapstick violence, physical theatre, clunky metaphors and razor-sharp satire of our current grotesque political reality.
Summerhall
TechCube 0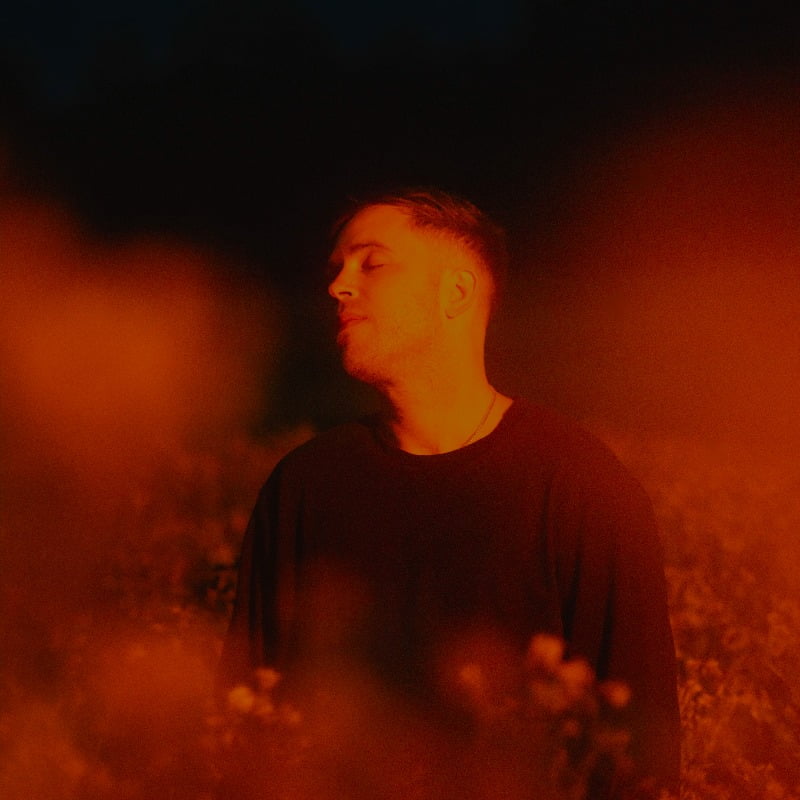 Benjamin Francis
Summerhall
Dissection Room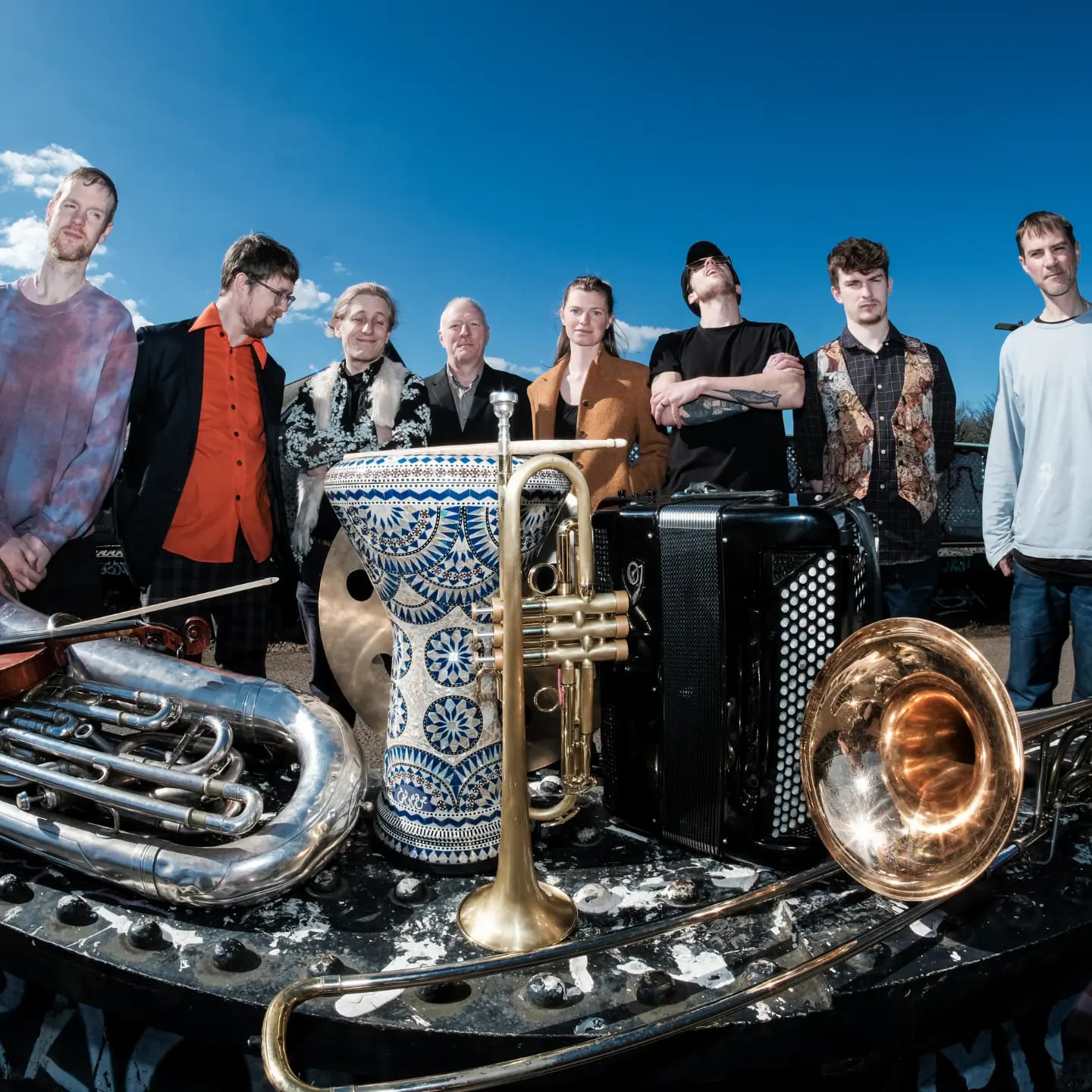 music, folk, world music
Blue Giant Orkestar plus support
Earth-Quaking Brain-Melting Brass-Tastic Tune-Machine Blue Giant Orkestar launch their debut album 'Constellate' with support from special guests.
Summerhall
Dissection Room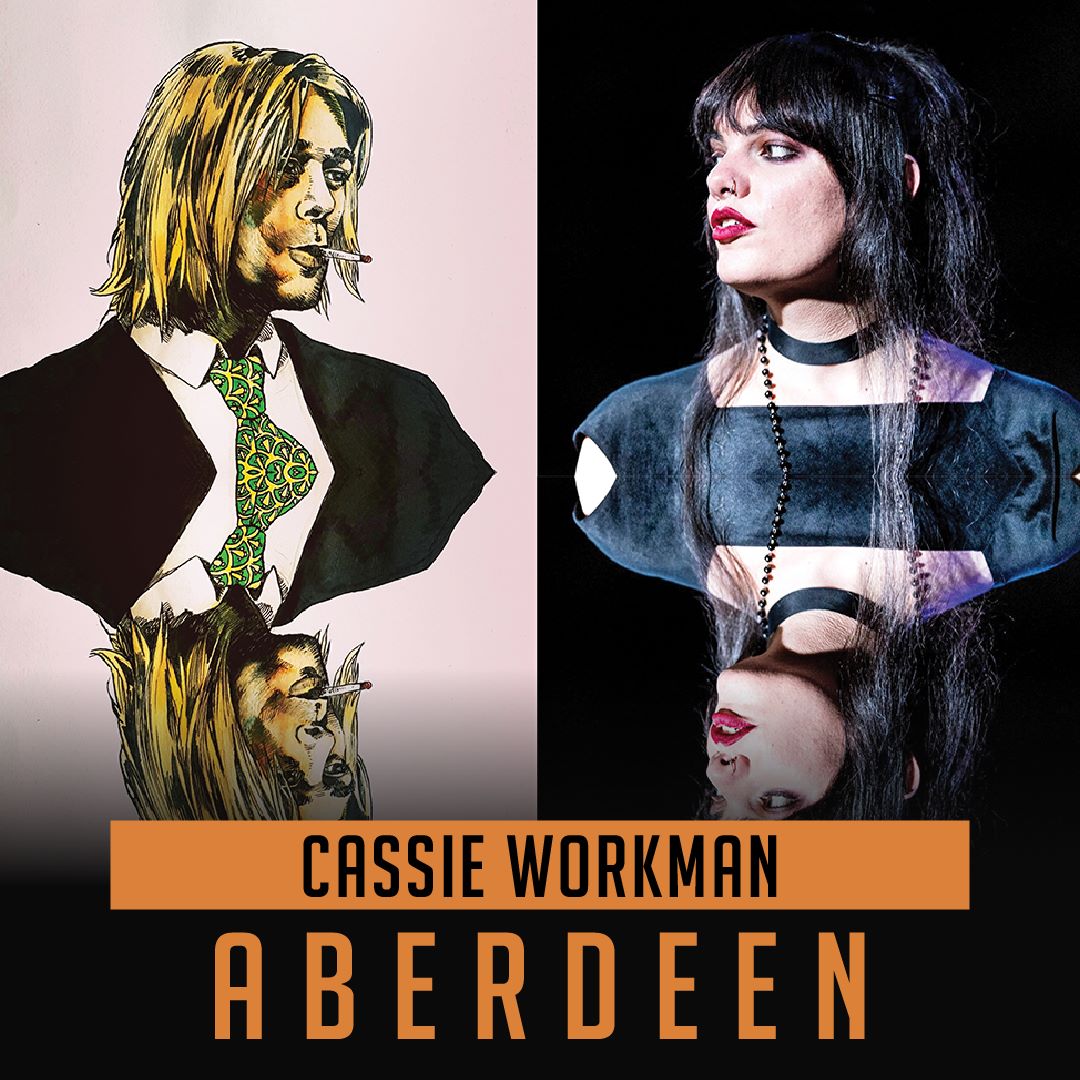 theatre, spoken word, poetry
Cassie Workman - Aberdeen
Aberdeen is a magical realist biography of Kurt Cobain, told in rhyming couplets. Multi Award-winning Cassie Workman time travels through nineties Washington, to unravel life, death, and rock and roll, in this heartbreaking homage to an icon.
Summerhall
Dissection Room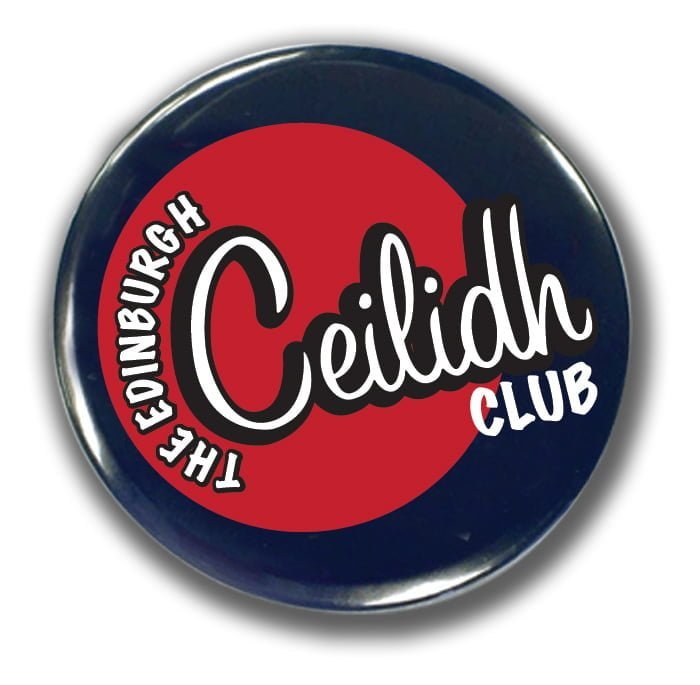 Ceilidh Club
Edinburgh Ceilidh Club brings you the best regular ceilidhs with fantastic live bands. The bands all have a caller to teach the dances, so everyone is welcome - from complete beginniers to experienced ceilidh dancers.
Summerhall
Main Hall
Live Music
Cold Turkey's Festive Frolic
Cold Turkey is a scrumptious festive buffet of music, spoken word and arty weirdness, featuring Hollie McNish, Michael Pedersen, and Withered Hand. This is the mouth-watering sixth serving, and 2023's special guest is the Welsh wonder, Charlotte Church. We'll also be joined by co-host and opener Gemma Cairney.
Summerhall
Dissection Room
Edinburgh Psych Fest 2024
Edinburgh Psych Fest 2024 Sunday 1st September 2024 2pm - 11pm Various Venues 14 + Ages: 14+ (Under 16's Must Be Accompanied By An Adult and Offsite by 11.59 PM ) Wristband Collection via Summerhall's Box Office in Summerhall Courtyard NB: Line-up subject to change. Venue capacities are based on first come first serve so please arrive early for specific acts. Each venue has their own T&C's - please refer to their websites for detailed information.
Summerhall
Dissection Room & Main Hall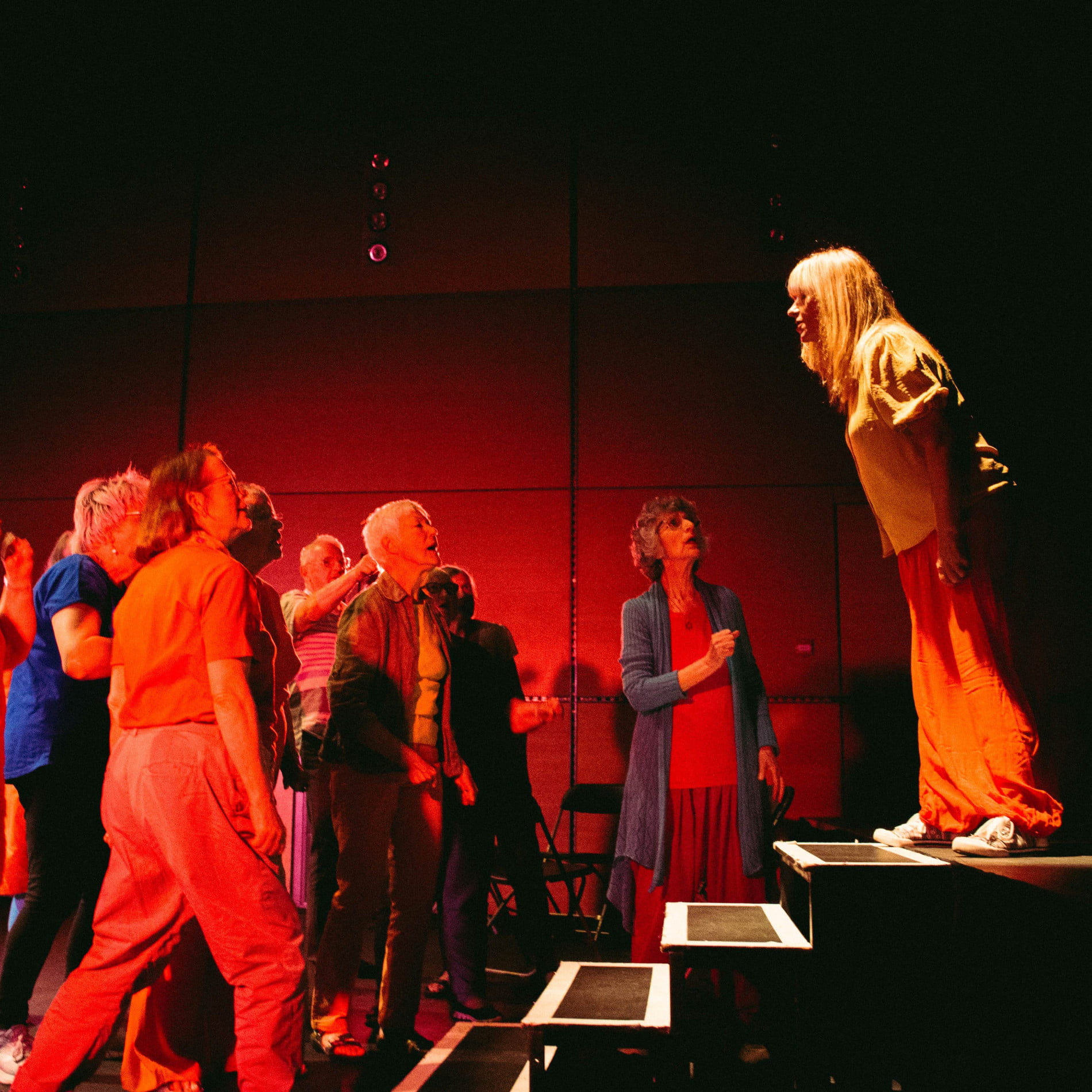 multimedia, theatre
FLAME OUT
Tricky Hat Productions in partnership with Summerhall Presents FLAME OUT Join The Flames for a unique performance of devised work, taking inspiration from everyday life, to challenge pre-conceived ideas of how older people think and what they aspire to. The Flames is a performance company for creative people aged 50 plus, who create high quality, collaborative work.
Summerhall
The Old Lab
workshop
Festive Wreath-Making Workshop
Learn how to create your own contemporary, nature-inspired Christmas wreath using a mix of Scottish grown materials and take home a beautiful decoration that oozes rustic charm and celebrates the best of Scottish landscape. Taught by expert floral designers from the Edinburgh-based Ollie & Ivy Flower School, you will learn the key principles of wreath-making to apply to your floral and foliage creations, time and time again. Suitable for all, our workshops are beginner-friendly and assume no prior knowledge.   Bring a friend or come as you are, our workshops are informal, friendly and fun.  A great way to get into the Christmas spirit! 
Summerhall
Dissection Room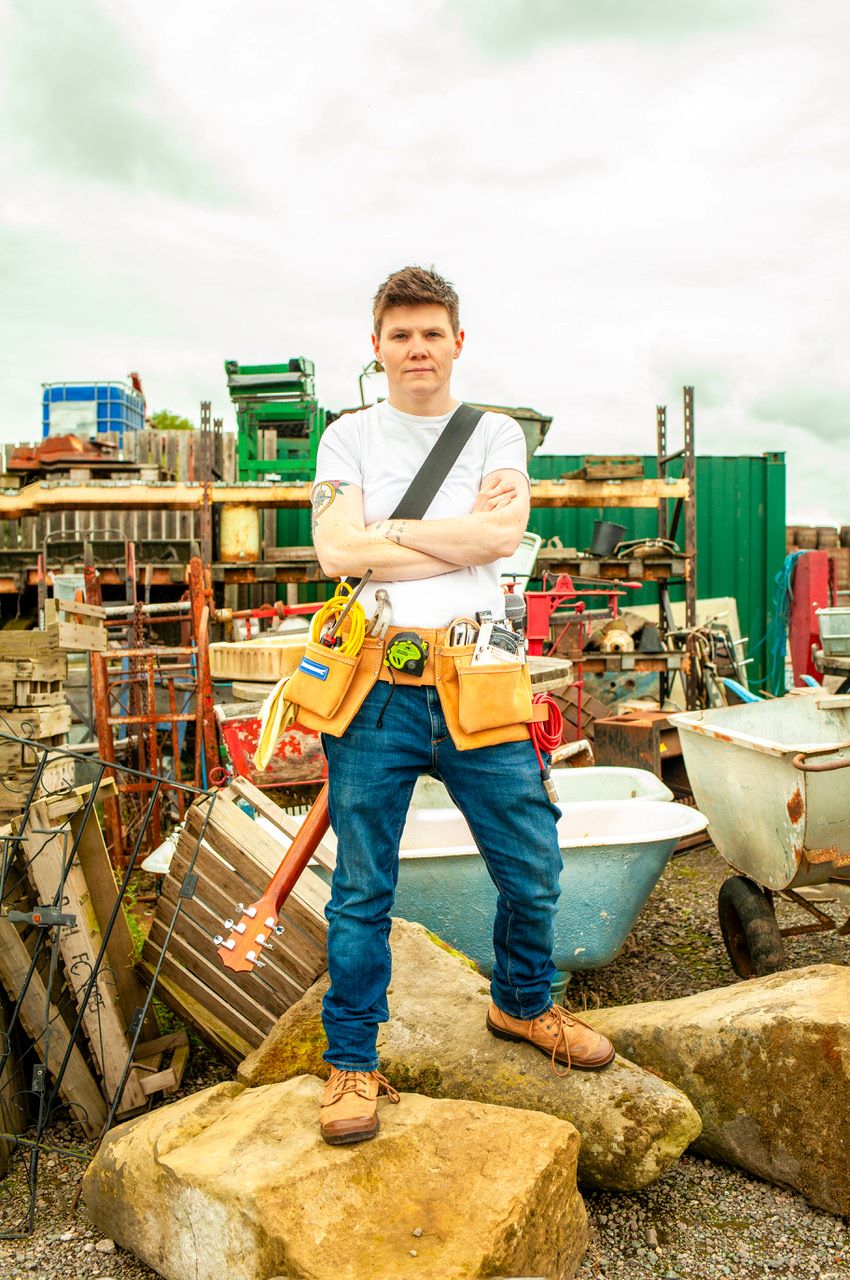 music, folk, Live Music
Grace Petrie
It's two years since CONNECTIVITY (2021) smashed into the top 40 and debuted at #1 in the UK download chart, propelling the fiercely independent GRACE PETRIE from critics' choice to the main stages of major festivals and venues across Europe, Australia and Canada, mesmerising audiences with the ferocity of her socially urgent lyricism and the barnstorming power of her live show.  Now the songwriter is back - stronger, older and a whole lot angrier than ever before - on tour and with a new album SOMETHING BETTER, produced by Frank Turner.
Summerhall
Dissection Room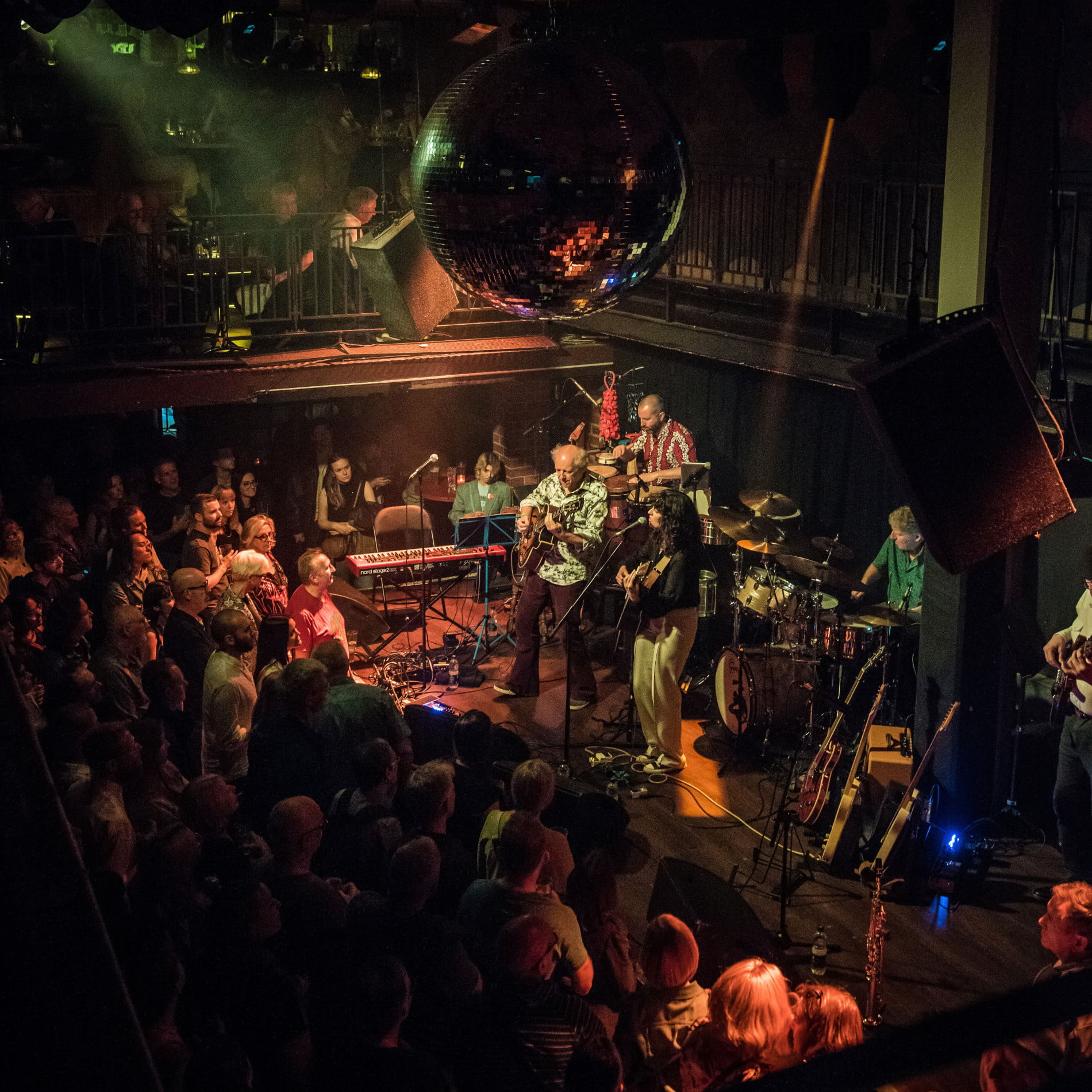 folk, rock, Live Music, pop
Hejira: Celebrating Joni Mitchell
Celebrating Joni Mitchell: the 7-piece band Hejira performs the greatest works of the genius singer-songwriter. Fronted by the outstanding vocalist/guitarist Hattie Whitehead, this band fully captures the poetry, passion and beauty of Mitchell's masterpieces.
Summerhall
Dissection Room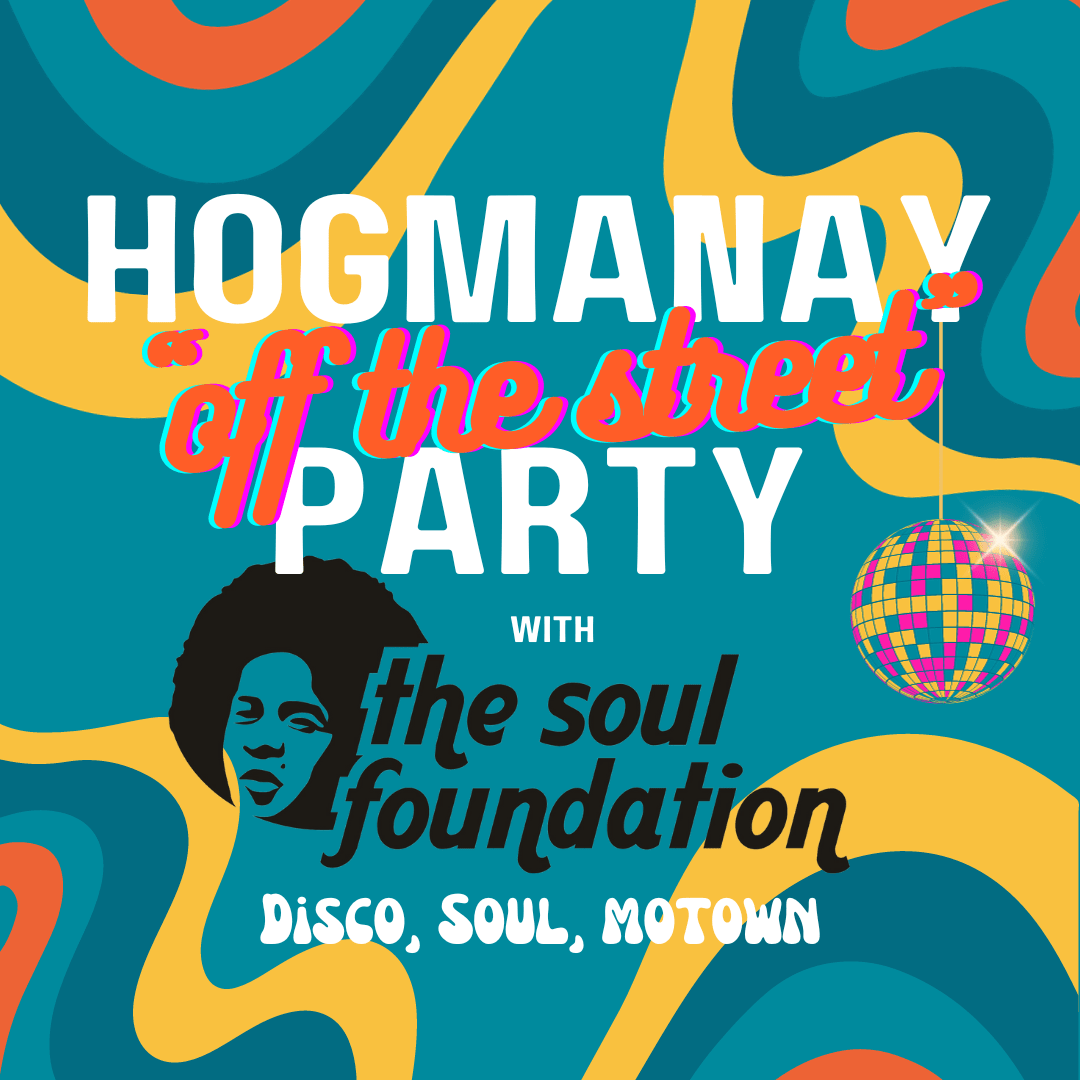 event, music, Soul, Funk, Club Night
Hogmanay "Off the Street" Party with The Soul Foundation
Fancy a Hogmanay that's a little bit different? come along to Summerhall for our 'Off the Street' Hogmanay party! We invite you for a night to remember with the legendary Soul Foundation.
Summerhall
Dissection Room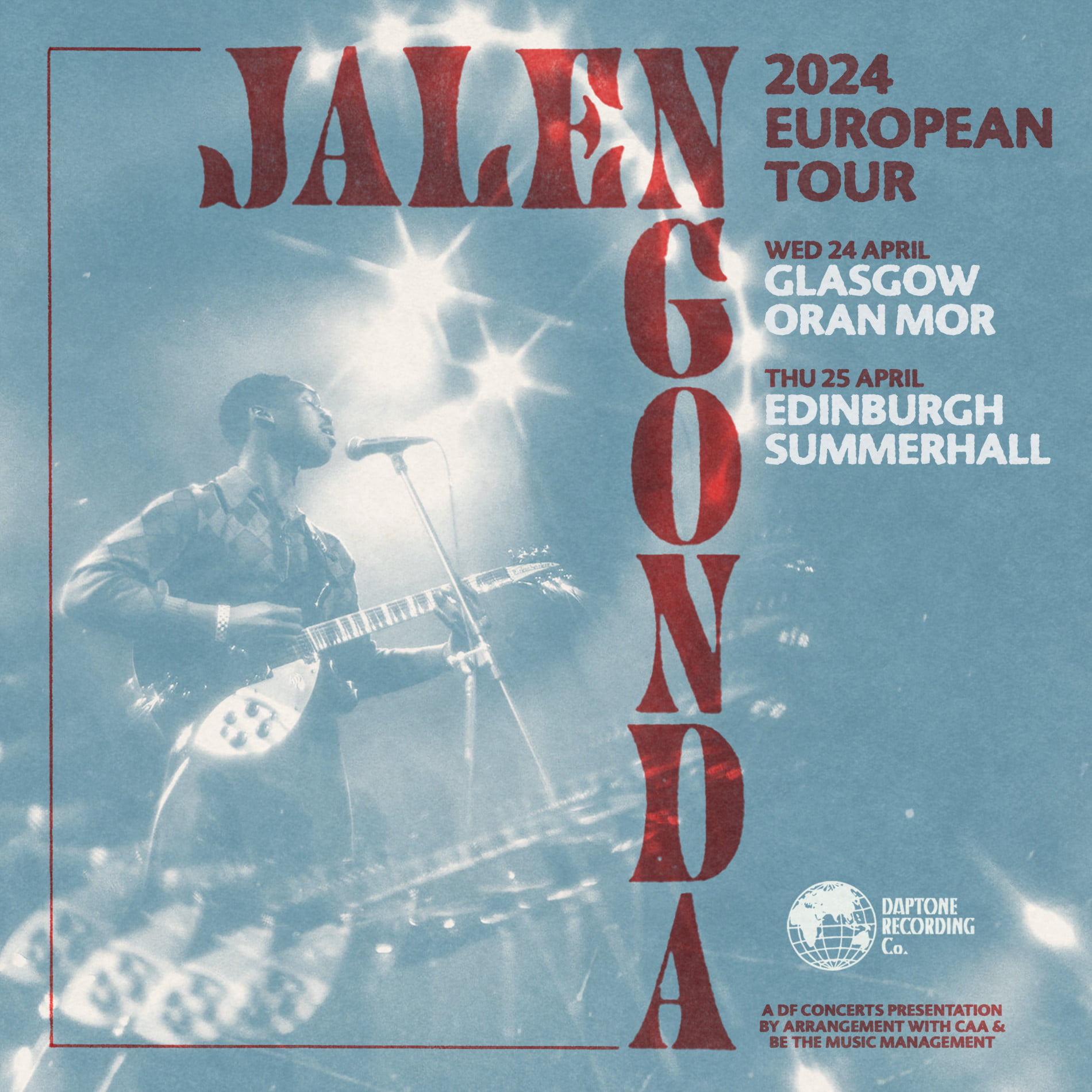 Jalen Ngonda
Born in Maryland, USA, Jalen Ngonda chose the city of Liverpool as the place in which he would flourish as a musician. It was at the age of 11 he began getting into music, inspired by his father's collection of jazz, hip-hop, soul and classical records. Since moving to Liverpool in 2014 Jalen has been playing gigs across the UK and beyond. Two years later Jalen is selling out headline shows in London and Geneva, is breaking into the Viral Charts with his debut single and is supporting touring act such as Laura Mvula, Martha Reeves and Lauryn Hill at the Montreal Jazz Festival. With his tender soulful voice and bluesy arrangements, Jalen will leave you no choice but to be drawn into his world.
Summerhall
Dissection Room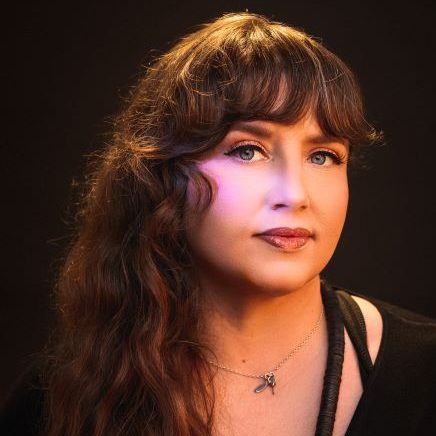 Jolie Holland
Over the span of her career, Jolie Holland has knotted together a century of American song—jazz, blues, soul, rock and roll—into some stew that is impossible to categorize with any conventional critical terminology. This is her burden and her gift, to know all of these American songs of the last ten decades in her head and her heart, and to have to wrestle with their legacy. She dives straight to the pathos of a song the way the very greatest singers, singers like Mavis Staples, or Al Green, or Skip James, or Tom Waits do. Upon first encounter her songs seem challenging, perhaps unsettling at times, but as so many poets and rockers have shown us (from Dante Alighieri to William Blake to Sylvia Plath to Patti Smith to Nick Cave to Mark E. Smith) that's where the beauty lies. As evident on her first recordings, Holland apparently has no fear of the truth, and there is no emotional core that she cannot reach in song. In fact she thrives on the red hot center of a musical composition, in all its strange and brutal detail.
Summerhall
The Old Lab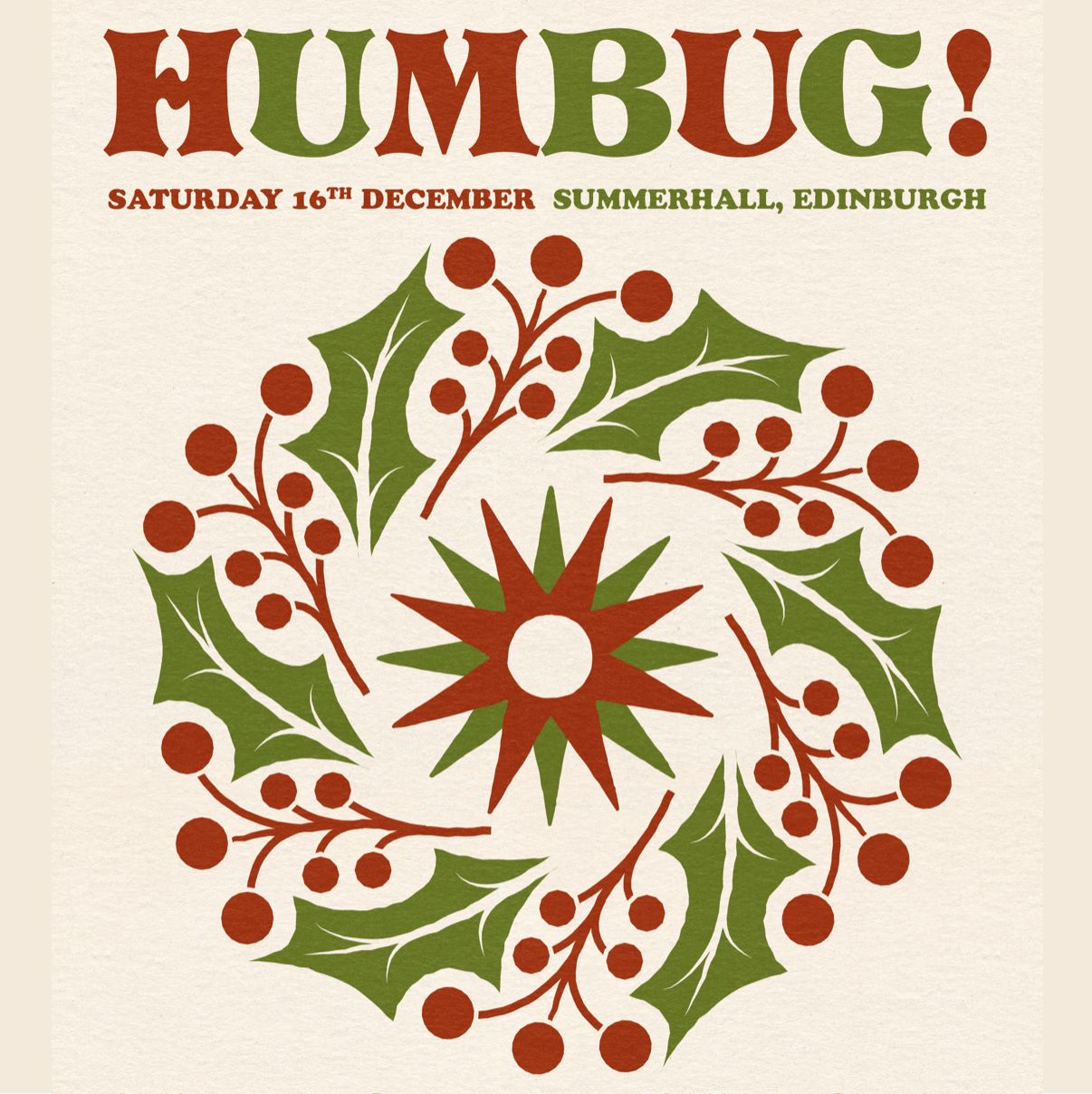 Lost Map Presents... Humbug
HUMBUG!, our all-day Xmas party, is coming back on SATURDAY 16TH DECEMBER 2023, taking place at SUMMERHALL in EDINBURGH. A festive gathering of live music from Pictish Trail's Lost Map label and very special guests, across a whole day. The line-up is a closely guarded secret for the time being… but expect an assortment of the country's best singer-songwriters, break-neck indie rock, mind-warping psychedelia and explorations in electronica. We're splitting the event into two shows. You can purchase an all-day ticket, or tickets for each show individually. Show 1, during the afternoon, is for all ages, with under 12's permitted free! In the evening, Show 2 is strictly over-18s only.
Summerhall
Dissection Room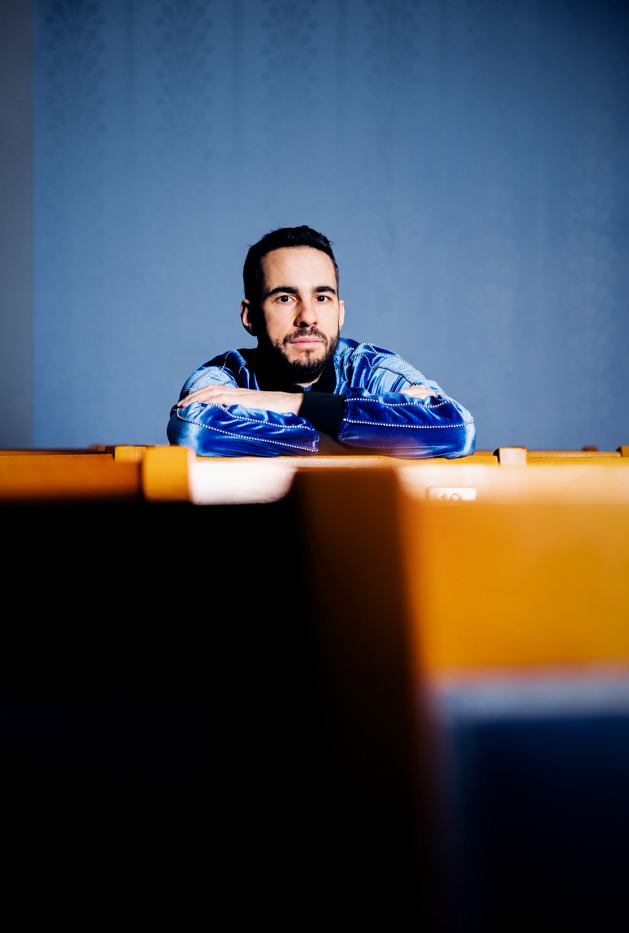 Manu Delago - Snow From Yesterday
Grammy nominated, composer, innovator and acclaimed percussionist Manu Delago, has teamed up with vocal ensemble Mad About Lemon to craft a profound new album, Snow From Yesterday, due for release via One Little Independant in February 2024 and will be touring the UK with this special collaborative show.
Summerhall
The Old Lab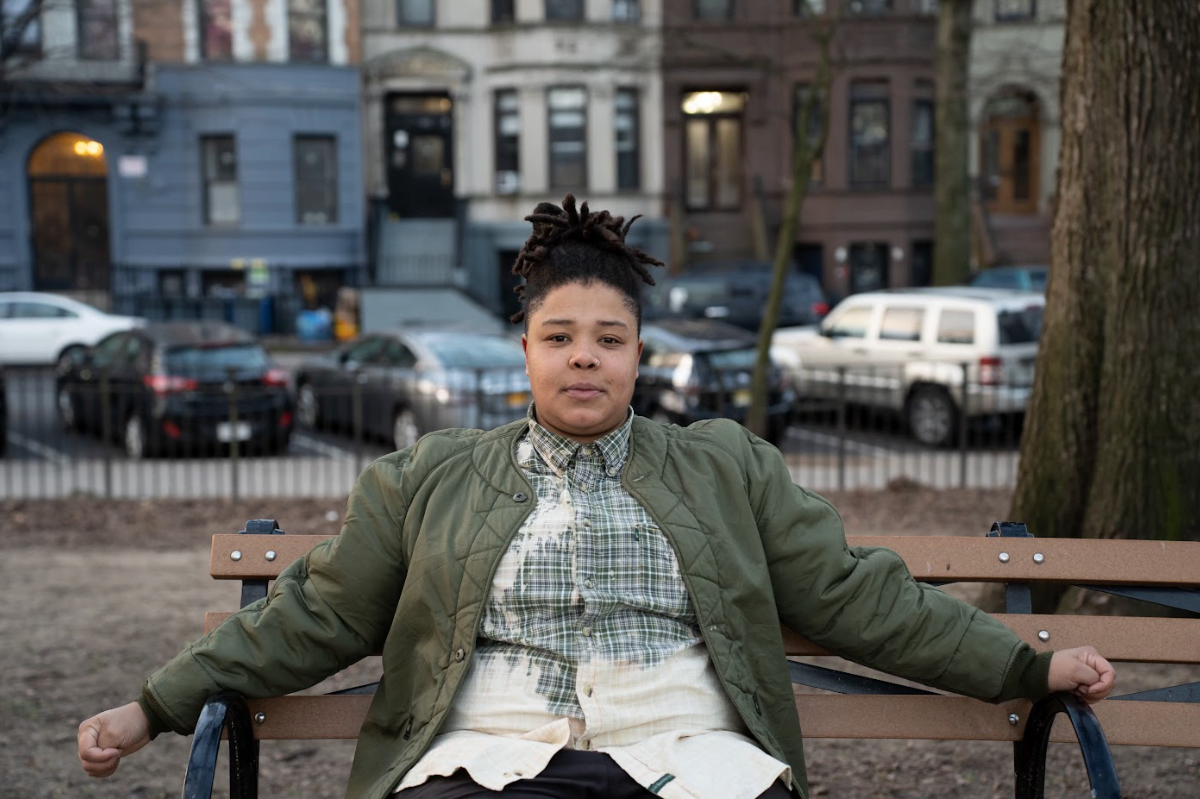 Nappy Nina
Brooklyn-based rapper Nappy Nina has carved out a distinctive niche within contemporary hip hop. Her storytelling skills and conversational, but precise flow have seen the MC collaborate widely over the course of a young career, with figures ranging from hip hop veterans such as Quelle Chris and Stas Thee Boss, to DIY and avant garde musicians such as Moor Mother.
Summerhall
The Old Lab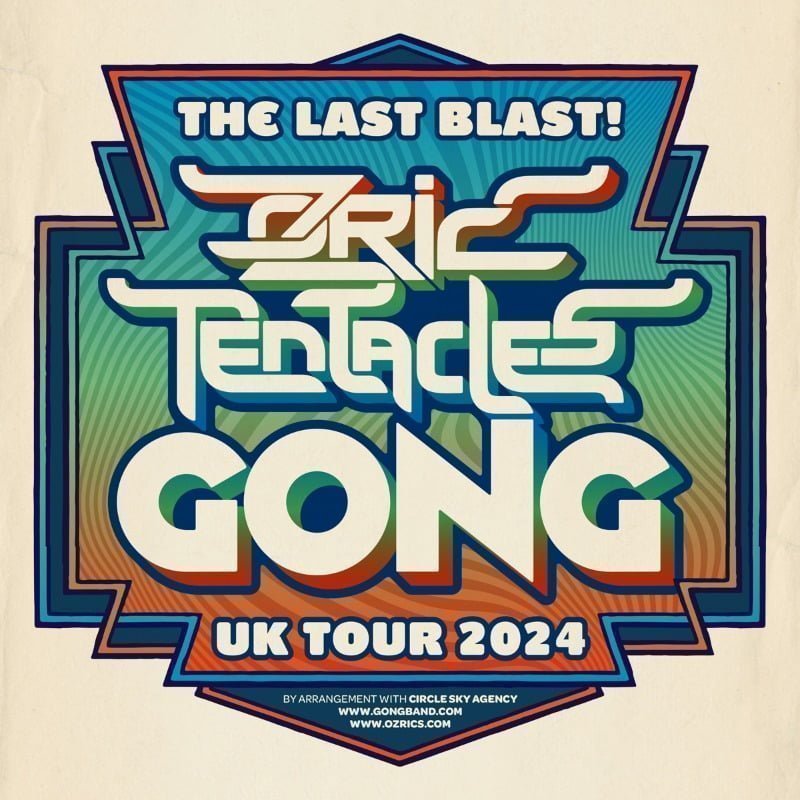 Ozric Tentacles + GONG
One of the most influential bands to emerge from the UK's festival scene, Ozric Tentacles formed during the solstice at Stonehenge Free Festival 1983 going on to become psychedelic staples at Glastonbury and other festivals. The creative vision of multi-instrumentalist Ed Wynne, the Ozrics' uniquely trippy soundscapes connect fans of progressive rock, psychedelia and dance music culture. The ever-metamorphosing entity that is GONG launches, as ever, into unknown – and unknowing – territory with new tours for 2023 destined to be talked about, discussed, and argued over, up and down the land. From its beginnings in a French commune in 1967, through the Virgin Records years, mismanagement, court cases, break-ups and re-joining's, deaths and rebirths – there has always been a continuous thread of beautiful, dangerous and extraordinary music.
Summerhall
Dissection Room
Pain and I (Audio)
What does it mean to care for our bodies, ourselves, and each other in times of personal and collective pain? Pain and I is a bold exploration into chronic pain experience by Sarah Hopfinger, which unashamedly celebrates the rich complexities of living with pain. In this 30 minute audio experience for headphones, Hopfinger's poetic and honest autobiographical text is layered over a sensitive and spacious musical score by Alicia Jane Turner; inviting the listener to be with their body and settle into the richness of listening to pain, wherever they are.
Summerhall Online
Summerhall Online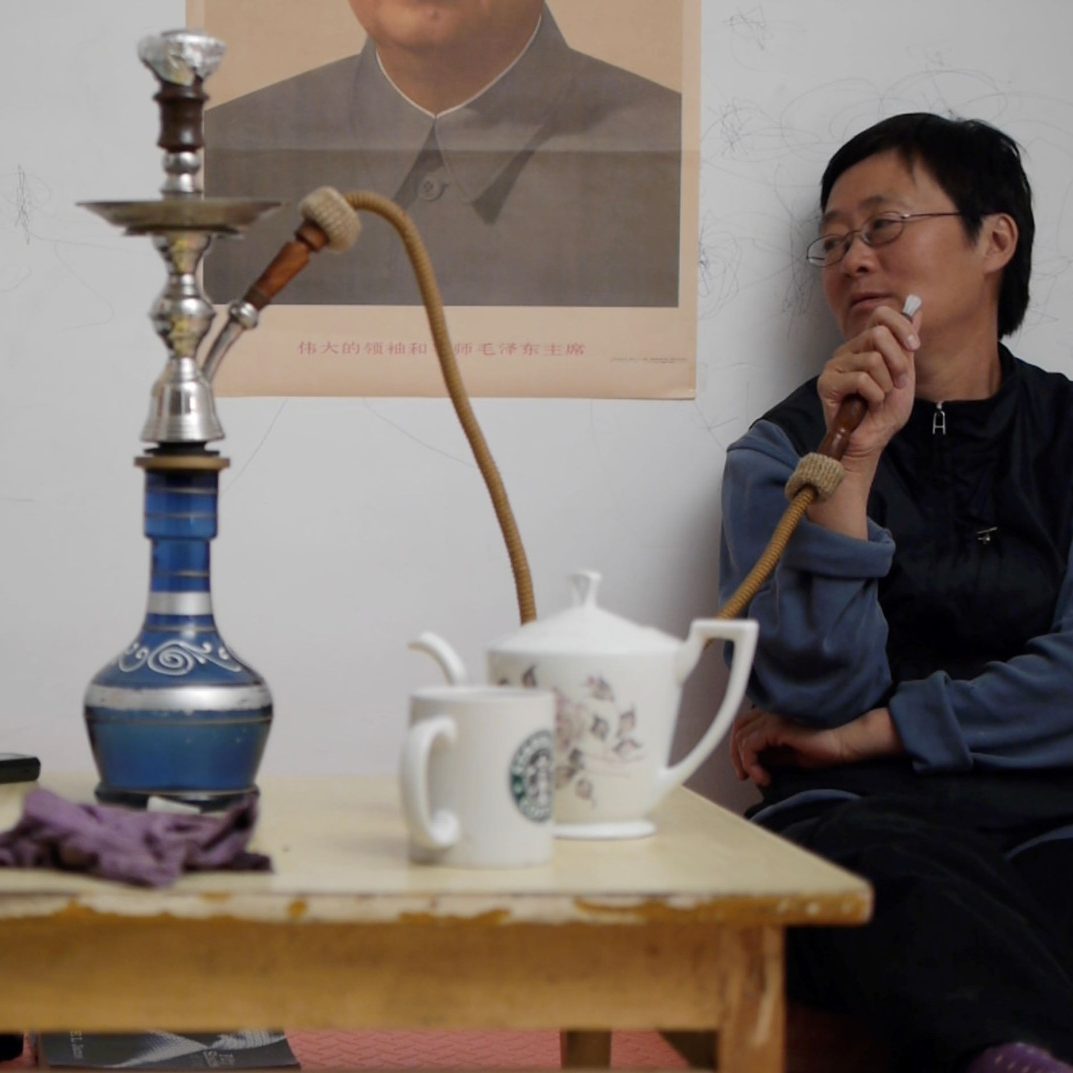 film
Queer East Festival: Bad Women of China (18) + Q&A
Filmmaker and activist He Xiaopei's first feature-length documentary takes the audience on a journey from the 1920s through to the 2020s, documenting the experiences and desires of three generations of Chinese women – He's mother, herself, and her daughter – as they come to terms with political and social change.
Summerhall
Red Lecture Theatre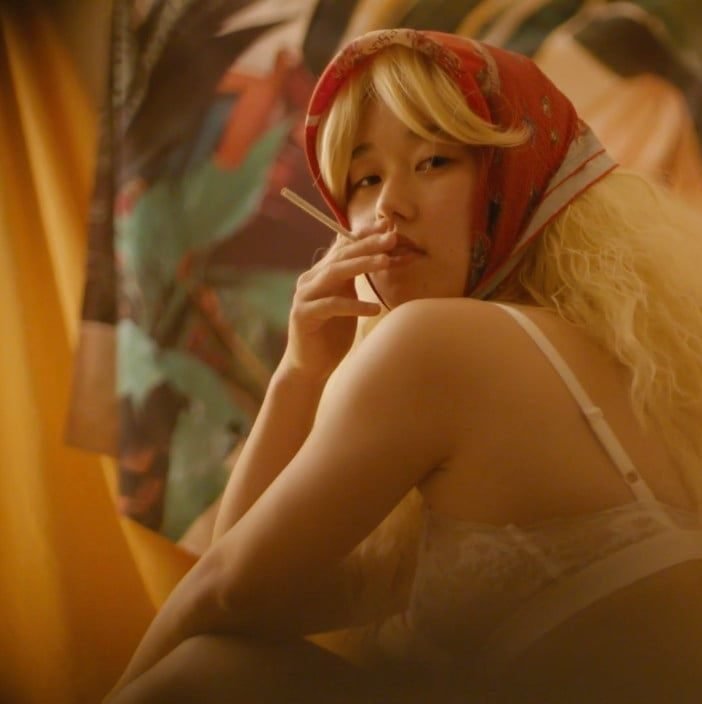 film
Queer East Festival: Shorts: All About My Mother (18)
A collection of short films that explore the nuances of the mother figure within LGBTQ+ families. With raw emotions and tenderness, these films investigate the complex emotional terrain of these intergenerational relationships, offering a glimpse into the struggles, triumphs and enduring love that shape the intricate bonds between mothers and their queer kids.
Summerhall
Red Lecture Theatre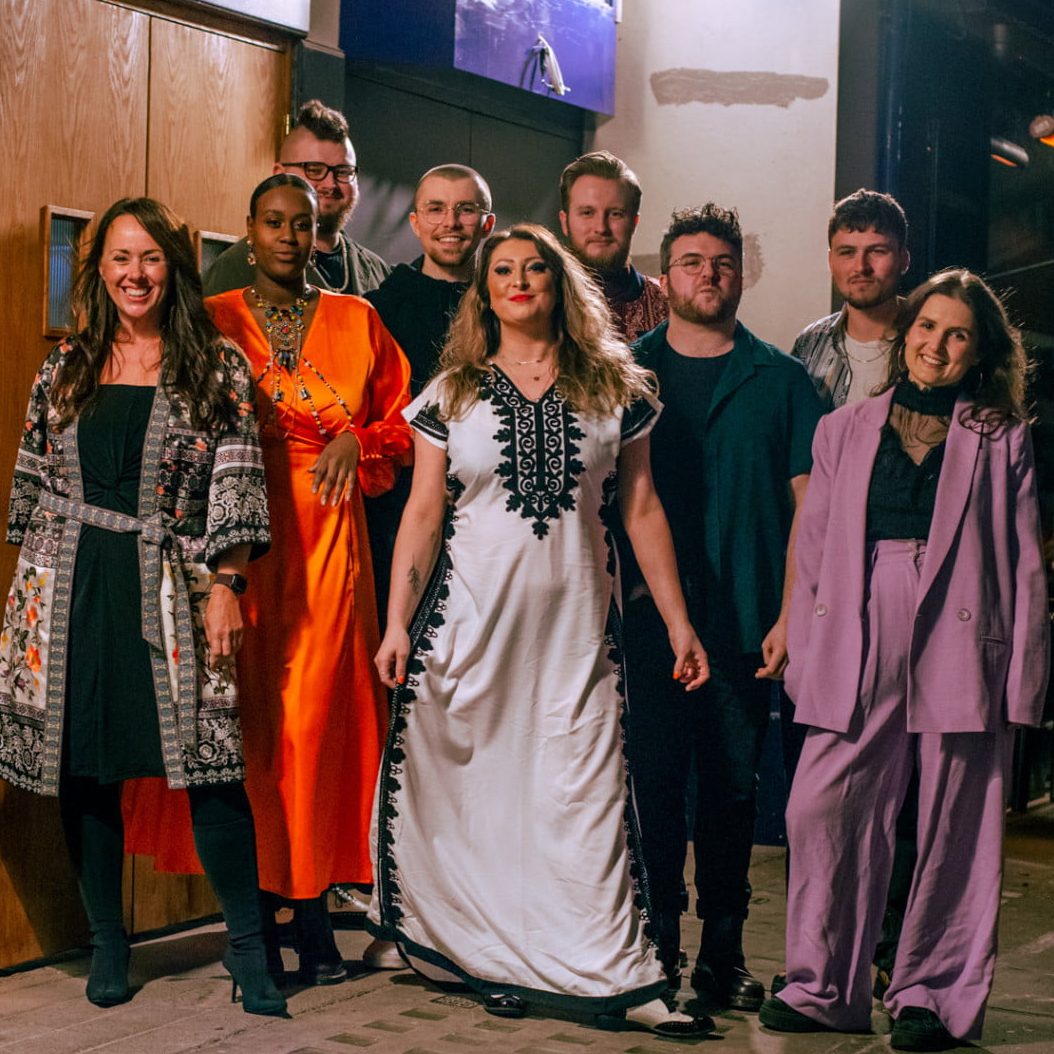 Rebecca Vasmant Live Ensemble
Rebecca Vasmant's eight-piece Ensemble formed following the sell-out album With Love, From Glasgow, comprising of world-class Scottish musicians including Harry Weir on sax (corto.alto, AKU!, Graham Costello's STRATA), Graham Costello on drums (corto.alto, AKU!, Graham Costello's STRATA), as well as Amanda Whiting on harp (Jazzman Records/Gondwana). Through the ethereal, floating textures, the music tells a love story to Scotland, and the wonderful talents happening in this beautiful country.
Summerhall
Dissection Room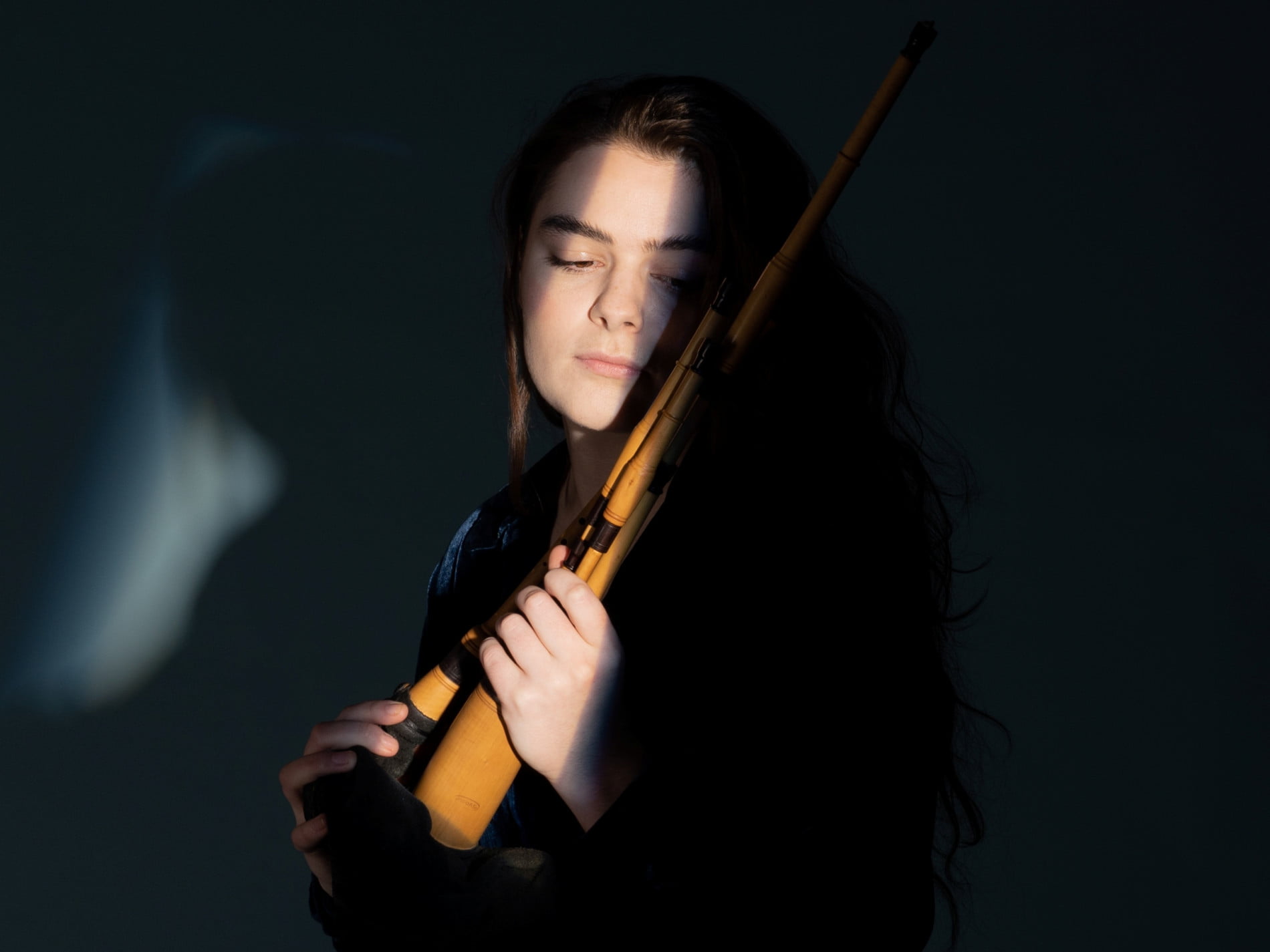 music, folk, Live Music
Regular Music presents Brìghde Chaimbeul
Scottish smallpipes player Brìghde Chaimbeul (pronounched Breetch-er Hime-bowl) is a leading purveyor of experimental Celtic music. A native Gaelic speaker from the Isle of Skye, Brìghde's style is rooted in her language and culture, but draws inspiration from a variety of global piping traditions, such as from Eastern Europe, Cape Breton and Ireland.
Summerhall
The Old Lab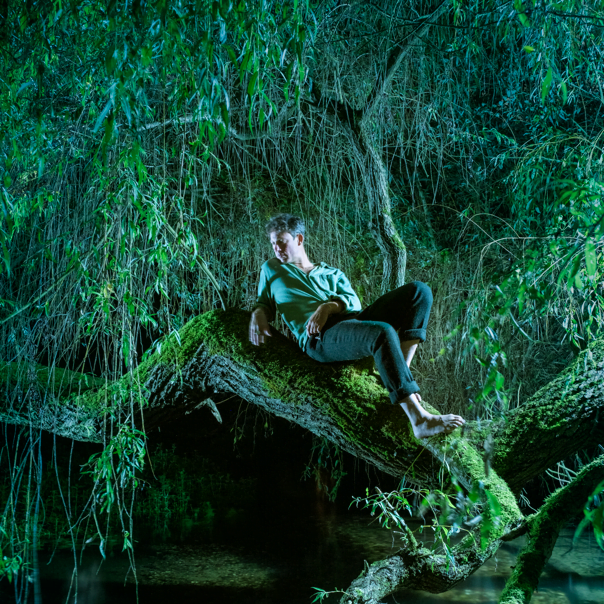 Sam Lee
March 2024 sees the release of Sam Lee's fourth studio album, 'Songdreaming', the follow up to 2020's 'Old Wow', an album variously described as 'A dazzling fusion of nature and song' (The Observer) and a 'sublime album that demands to be heard in the 21st century' (The Daily Telegraph) amidst a host of critical acclaim. 'Songdreaming' represents the latest stage in the development of Sam Lee's music, from its roots in traditional folk song to a new way of imagining and performing these old songs, making them relevant for a modern audience.
Summerhall
The Old Lab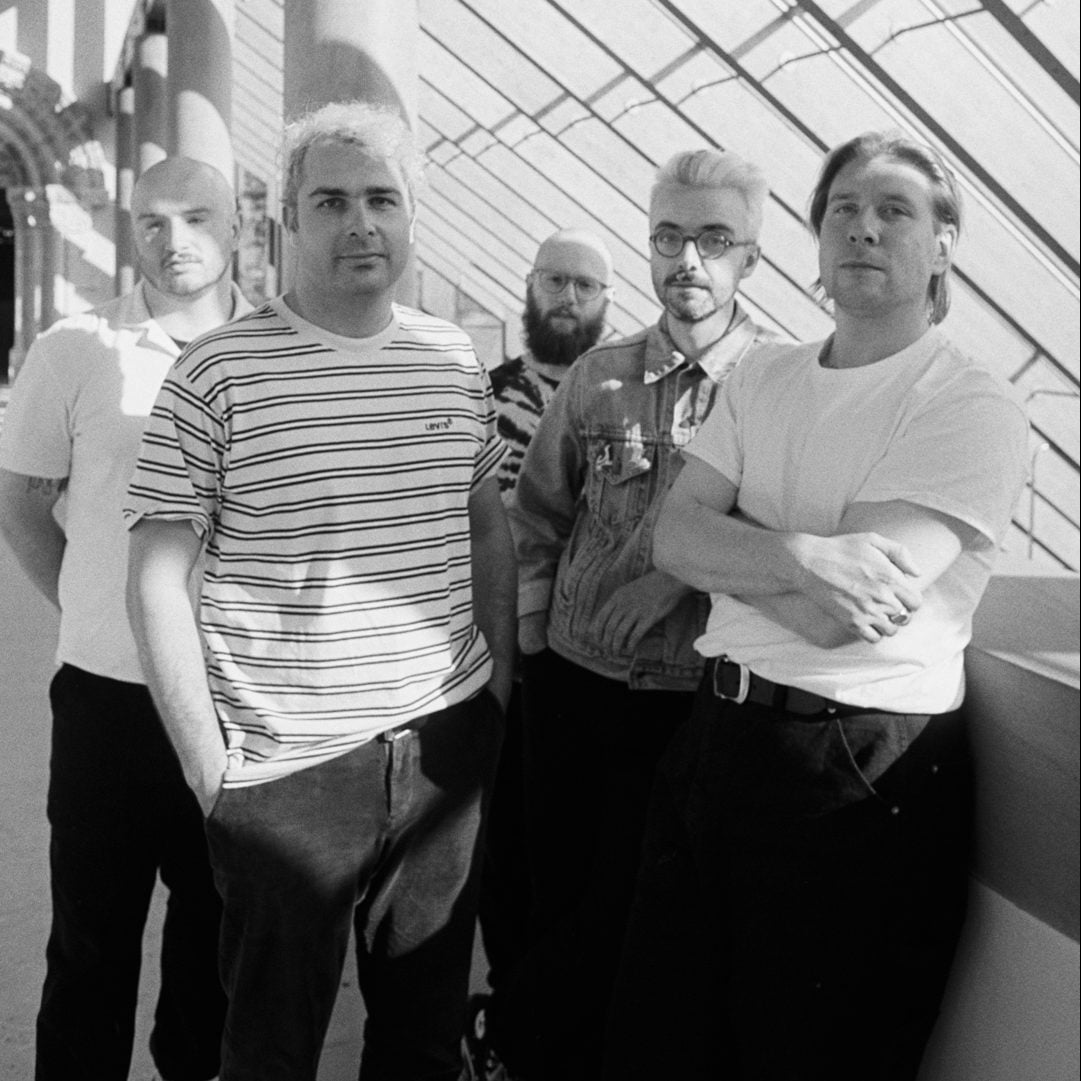 music, Live Music
Savage Mansion
Savage Mansion (Lost Map Records) celebrate the launch of their Stereolab, Sly and the Family Stone, and Arthur Russell influenced fourth studio album 'The Shakes' with support from Martha Ffion.
Summerhall
The Old Lab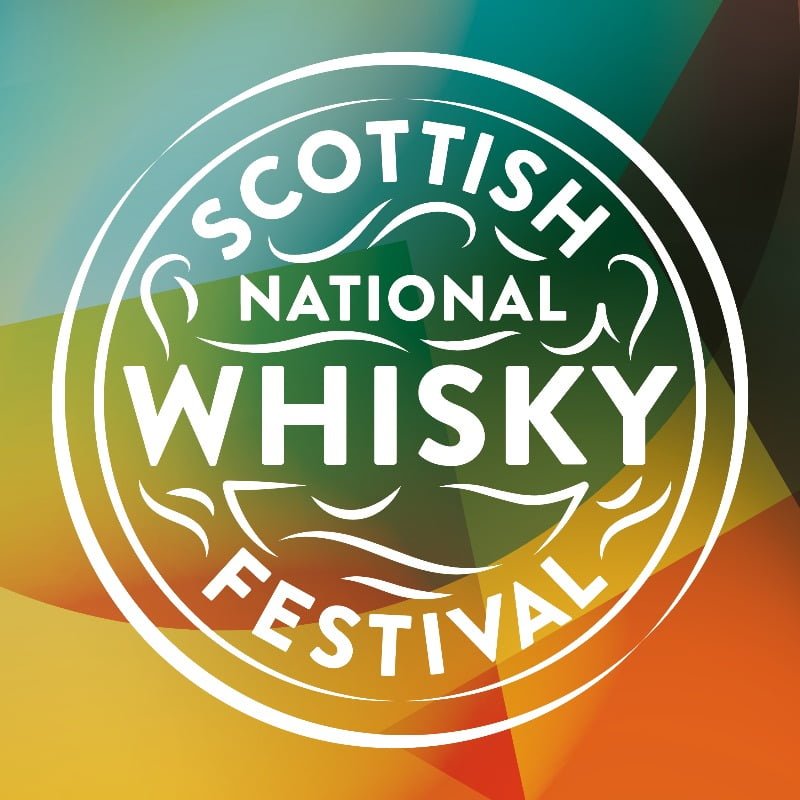 Scottish National Whisky Festival
Take a deep dive into the modern world of spirits and live music with the Scottish National Whisky Festival - the definitive whisky and cultural experience. Each edition of the Scottish National Whisky Festival brings together an exceptional line up of exhibitors from across the whisky industry, with hundreds of whiskies and other spirits available to sample over each session.
Summerhall
Dissection Room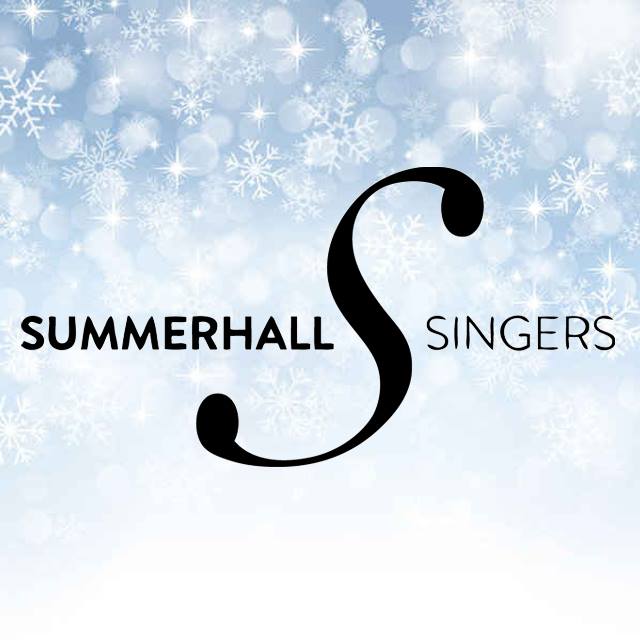 music, Live Music
Summerhall Singers 10th Anniversary Winter Concert
Join the Summerhall Singers community choir at their 10th Anniversary Winter Concert! This year, our theme is 'Seasons'! Expect an eclectic mix of songs, old and new, and some Christmas Carols thrown into the mix. Suitable for all the family, and musical tastes, this will be a wonderful hour of song and merriment.
Summerhall
Main Hall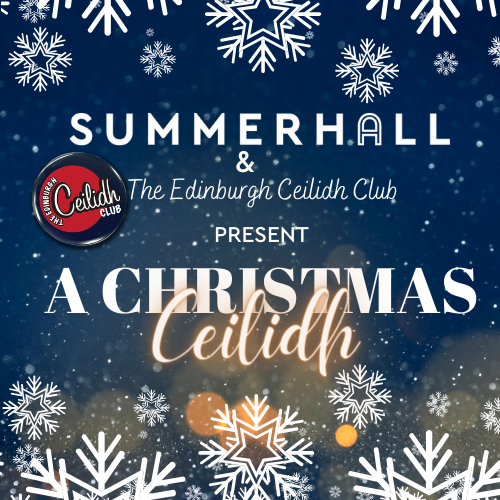 dance, Party
Summerhall and The Edinburgh Ceilidh Club presents: A Christmas Ceilidh
As part of our Big Christmas Weekend, the Edinburgh Ceilidh Club are coming to the Main Hall for a special festive evening of reeling. Come and enjoy a taste of the Edinburgh Ceilidh Club's high quality line up of bands and warm yourself up for dancing with a wee mulled cider. Bar service available for all attendees, we will be offering our usual selection of beverages as well as the seasonal favourite Mulled wine and cider. Come on down for a proper knees up!
Summerhall
Main Hall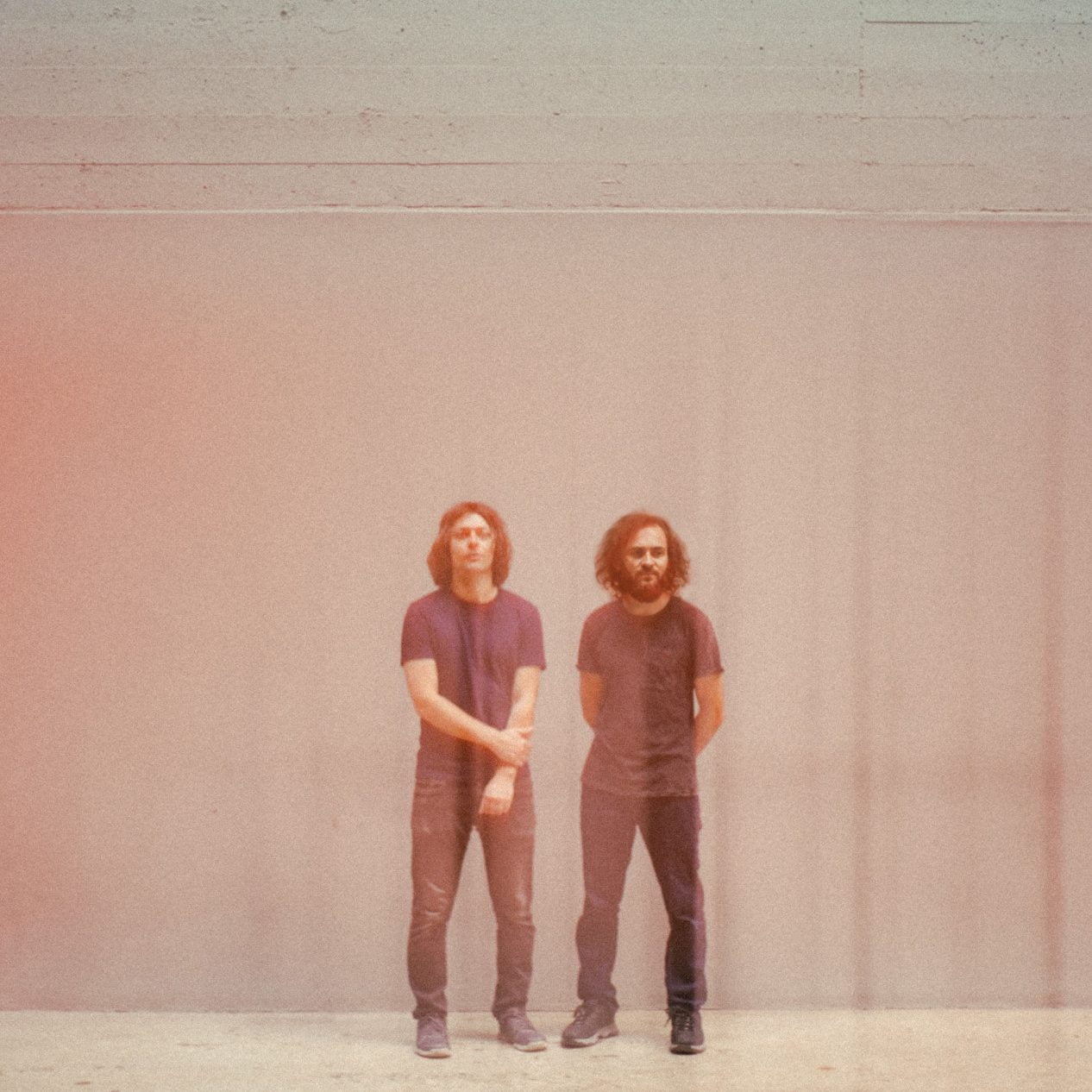 jazz, music
Sunda Arc
Sunda Arc are brothers Nick Smart and Jordan Smart, best known as two-thirds of jazz-influenced minimalists Mammal Hands. Sunda Arc channels Nick and Jordan's love of electronic and dance music, without losing any of their deep musicality
Summerhall
The Old Lab
music, Live Music
The Longest Johns
Having met and bonded over sea shanties across a kitchen table in their native Bristol a decade ago, The Longest Johns – Jonathan 'JD' Darley, Andy Yates and Robbie Sattin – have sailed the seven seas in the name of the "rock 'n' roll of 1752" to grace the stages of international folk festivals, tour the UK, Europe and North America, and appear on TV
Summerhall
Dissection Room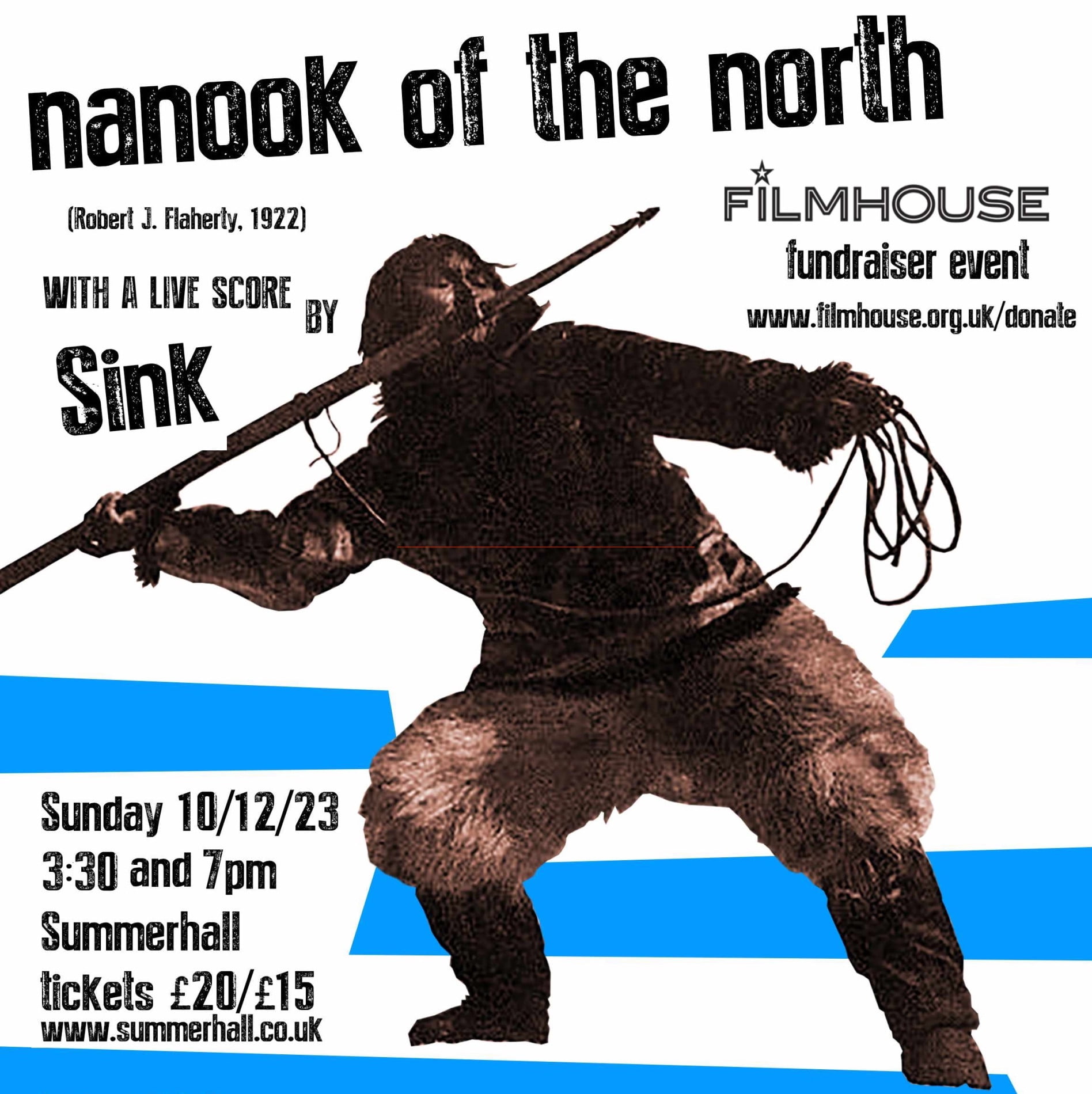 event, film, Live Music
'Nanook of the North' (U) with Live Score by S!nk
To support Filmhouse's campaign to OPEN THE DOORS, Edinburgh trio S!nk perform their epic live soundtrack to Nanook of the North – Robert Flaherty's iconic film examining Inuit culture in the icy Arctic. S!nk's score juxtaposes a sense of pervading harshness with the humorous spirits who inhabit this inhospitable environment.
Summerhall
Main Hall