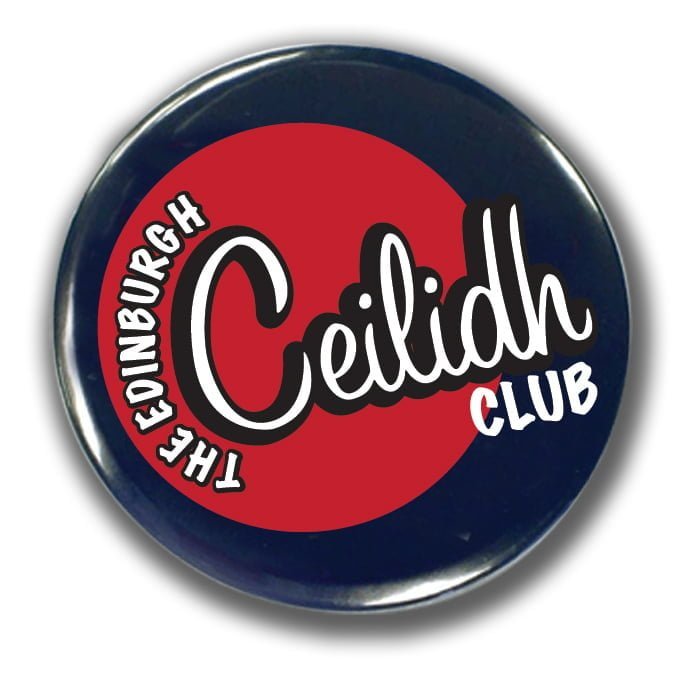 Edinburgh Ceilidh Club
Edinburgh Ceilidh Club
Edinburgh Ceilidh Club brings you the best regular ceilidh's with fantastic live bands. The bands all have a caller to teach the dances so everyone is welcome from complete beginners to ceilidh dancers to experienced dancers.
Main Hall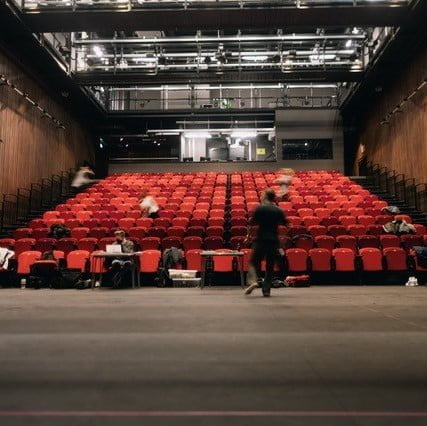 Programming
Be Here Now
This workshop uses simple mindful movement to recover our sense of play. Over ten years of research, performing and teaching, Company of Wolves have developed training methods to help rediscover a sense of vitality and reconnect us with others, so we can begin to unlock our full creative selves. Suitable for anyone interested in movement, creative recovery and connecting to others. No previous experience of working with movement is required.
The Old Lab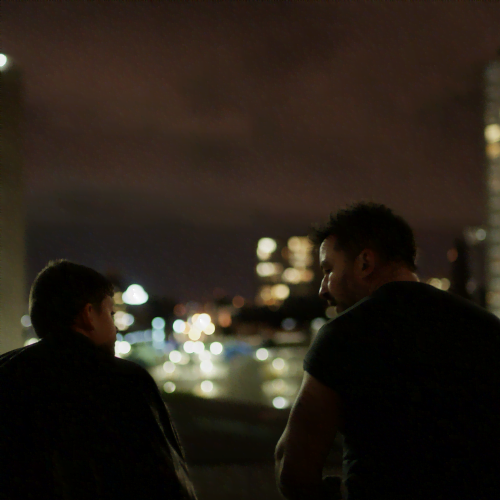 Cinema
James Price Retrospective
The CineSkinny Film Club, from the team behind The Skinny magazine, presents a retrospective of short films by talented Glasgow filmmaker, James Price. Combining the poetic realism and grit of fellow Glaswegian directors Peter Mullan and Lynne Ramsay with the cool swagger of American indie cinema, Price has carved out a niche for himself telling witty, pin sharp stories of Glasgow street life. With films like moving drama Dropping Off Michael, the tragicomic "dark night of the soul" movie Boys Night and his freewheeling music video Diamonds into Dust, Price has show himself to be one of the most soulful filmmakers working on a Scottish scene. Price joins us for a Q&A after the screening, and we've paired his films with Benny and Josh Safdie's electrifying crime thriller Good Time.
Cinema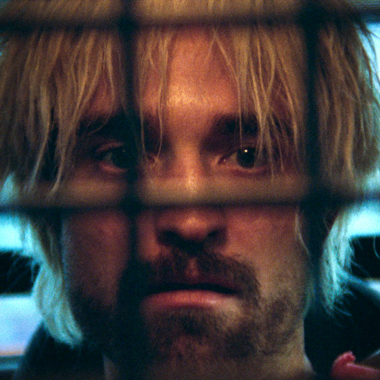 Cinema
The Safdie Borthers' Good Time
Films don't get much more frenetic than Benny and Josh Safdie's Good Time. Former Twilight hunk Robert Pattinson is endlessly watchable as the skuzzy, low-level bank robber Connie, who finds himself going on a string of misadventures across the New York borough of Queens following a botched heist. The pulsating electronic score from Oneohtriz Point Never is the perfect accompaniment to this crime thriller's breakneck pace and expressive cinematography. Prepare for a wild ride! Join The Skinny team for a drink in The Royal Dick following the screening.
Cinema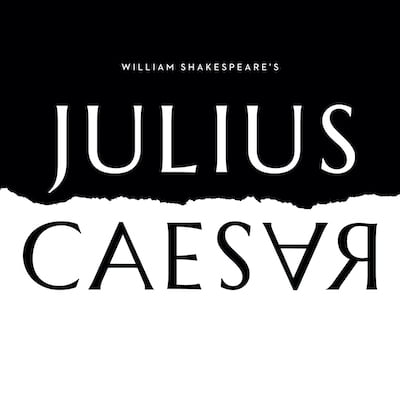 Programming
Julius Caesar
Brutus and Cassius fear Caesar will crown himself king. But when they kill Caesar, they unleash forces that threaten to tear their world apart. Five actors immerse us in Shakespeare's play, creating a world on the brink of crisis, teeming with crowds and politics: a wild ride from the streets of Rome to the steps of the Capitol, from whispers in the night to outright war.
The Old Lab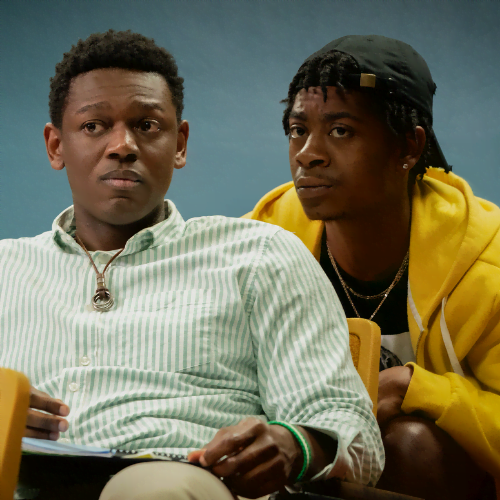 Cinema
Emergency (15)
Kunle and Sean are both college seniors about to embark on an epic night of Spring Break parties. They return to their apartment to pre-game, yet find that their roommate, Carlos, left the door open and discover a drunk, semiconscious woman on their floor.
Cinema
Cinema
The Unbearable Weight of Massive Talent (15)
Funny, smart, and original, THE UNBEARABLE WEIGHT OF MASSIVE TALENT is a wild and wonderful tribute to the iconic Nicolas Cage. He's played vampires, Elvis fanatics, bad lieutenants, Ghost Riders, reclusive chefs, one-handed romantic leads, ex-con action heroes, and swapped faces with John Travolta. But now, after forty-plus years in movies, Nicolas Cage takes on what may be his greatest role yet: himself.
Cinema
Music
The Great Eastern
After an incredible debut in 2021, The Great Eastern returns on Saturday 21st May 2022! An all-day music festival taking place across multiple Edinburgh venues, The Great Eastern is brought to you by promoters 432 Presents, in association with Summerhall/Nothing Ever Happens Here and The Queen's Hall. Continuing in the spirit of The Great Western's theme of musical exploration and discovery, The Great Eastern will host incredible musicians across a variety of unique spaces in the capital – including several rooms in Summerhall as well as The Queen's Hall and King's Hall.
Summerhall, The Queen's Hall + King's Hall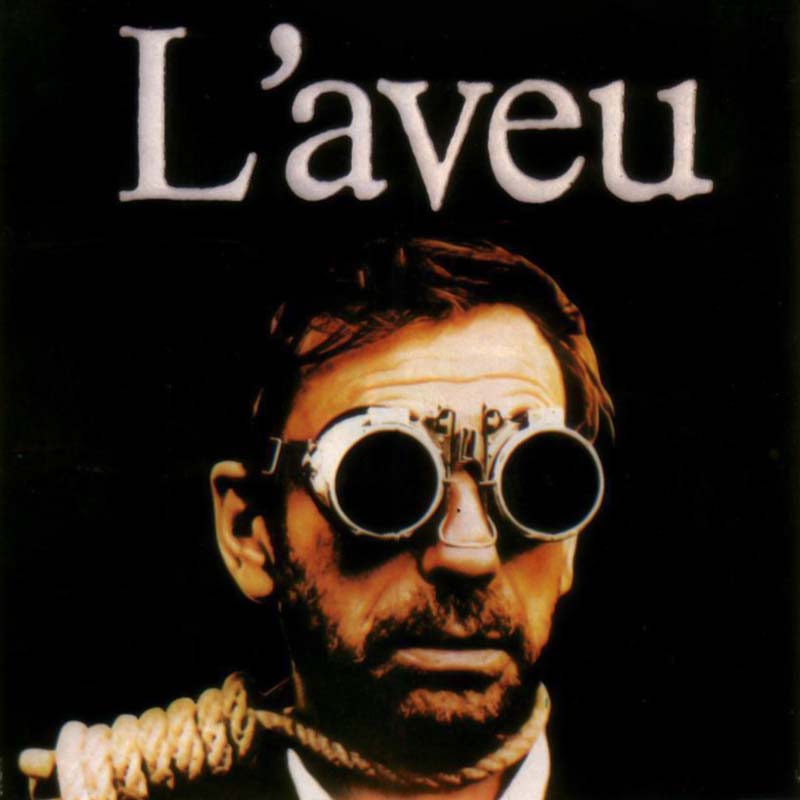 Cinema
The Confession (15)
Z director Costa-Gavras reunites with star Yves Montand for another gripping thriller. Prague, 1951. The Deputy Minister of Foreign Affiars - Gérard (Montand) is suddenly arrested, tortured, and placed in solitary confinement. But will this seemingly loyal civil servant confess to treason?
Cinema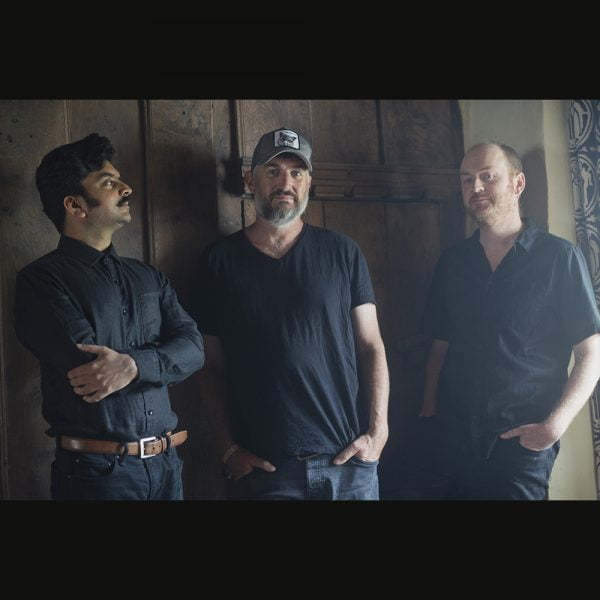 Music
Yorkston, Thorne, Ghatak
PLEASE NOTE - THIS EVENT HAS BEEN MOVED TO THE MAIN HALL. Since 2016, James Yorkston (one of the most "influential singer/songwriters on the Scottish folk scene", Jon Thorne, best known as jazz double bass player with electro outfit Lamb, and Suhail Yusuf Khan have been exploring the crossover worlds of Indian Classical, Jazz and Folk music. They have released three albums worldwide on Domino Records and toured Europe and India, with Rolling Stone calling their 2017 Neuk Wight Dehli All-Stars a "game-changing masterpiece". Their 2020 album Navarsa: NineEmotions was the Guardian newspaper's "Folk Album of the Year." Ever moving forward, James and Jon have now teamed up with Ranjana Ghatak. Ranjana studied under the guiance of Meastro Pandit Ajoy Chakabarty and is hugely experiened in the classical and devotional Hindustani vocal traditions, as well as being a player of Harmonium and Tanpura. Expect new pieces exploring the beauty of sacred vocal music, and established work from the first three Yorkston/Throne/Khan albums, all played with a new flavour and excitement, as the sounds of this new trio are explored.
Dissection Room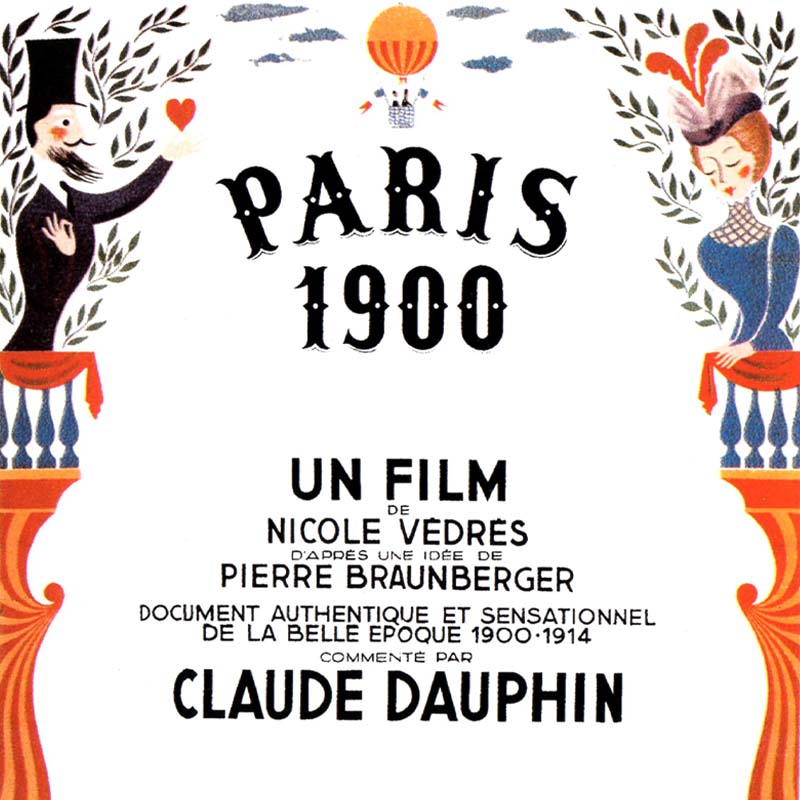 Cinema
Paris 1900 (PG)
Considered a tour-de-force of editing, featuing excerpts from over 700 films, Paris 1900 is a fascinating glimpse of a bygone era. Step back in time to the French capital at the beginning of the 20th century, and the final years of La Bella Époque.
Cinema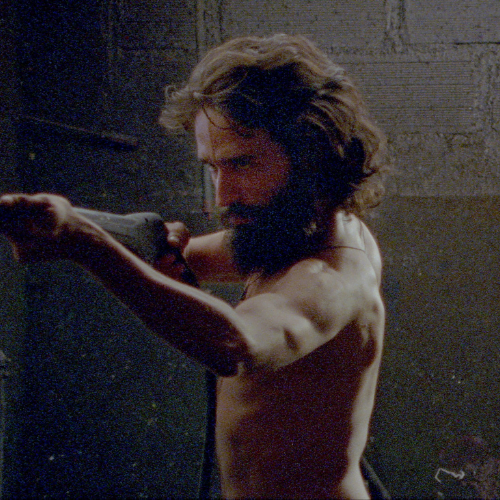 Cinema
Los Conductos
Los Conductos is not a film, it's a ramble from the core of the Earth. Formally striking, bold and free of traditional narrative constraints, Camillo Restrepo's first feature exists as a lyrical examination of Colombia's history of violence. A visionary, raw, cryptic film awarded in Berlinale, expanding the boundaries of New Latin American cinema.
Cinema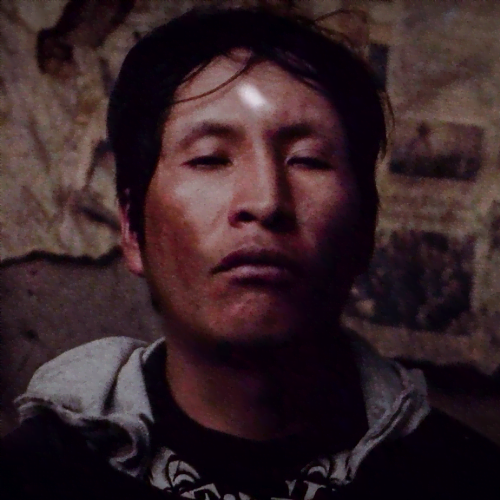 Cinema
El Gran Movimiento
El Gran Movimiento takes on a colourful 16mm visually stunning journey to Bolivia's capital La Paz. Filming the invisibles, the film is a singular city symphony that lays bare the plight of the working classes. A milestone representation of indigenous communities, awarded in Venice Film Festival.
Cinema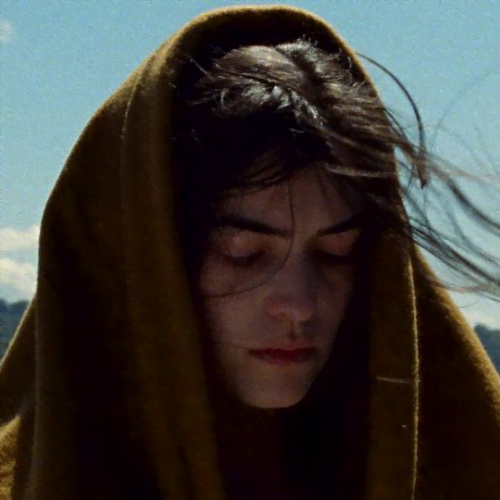 Cinema
They Carry Death
An alternate anti-imperialist take on the discovery of America. Between past and present, the genocide of the Conquista and the witch hunts, the building of the Spanish empire abroad, and the ghost of the civil war. A sensorial journey of survival, memory and despiration awarded in Venice Critics Week - shot in 16mm film with images of painstaking beauty.
Cinema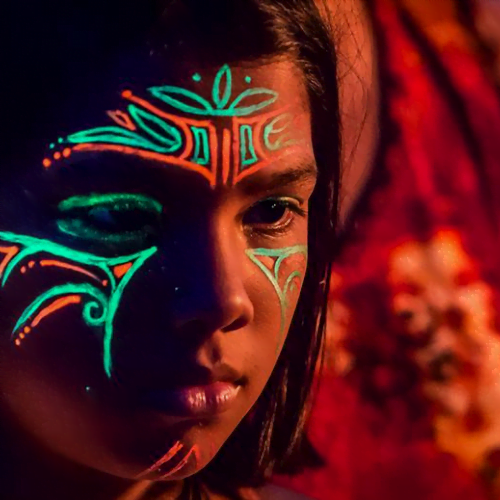 Cinema
Los Silencios
This colourful spiritual tale tackles the Colombian armed confilct and how those, in either state of existence, are affected by it. A film about crossing borders, not all of them being geographical ones. Premiered at Cannes Film Festival, Los Silencios is a multi-award winning Amazon-set sophmore feature by Brazilian director - Beatriz Seigner.
Cinema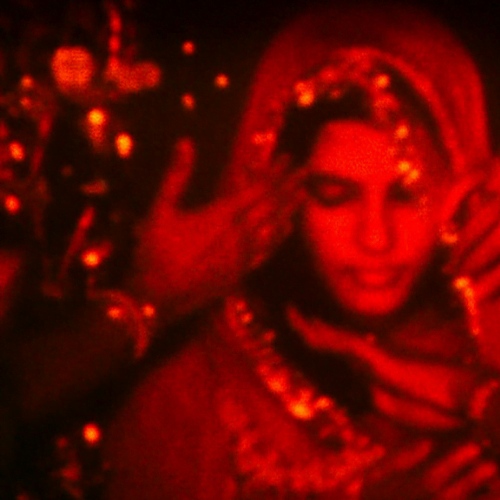 Cinema
A Night of Knowing Nothing
One of the year's most electrifying debuts, Payal Kapadia's hybrid feature A Night of Knowing Nothing is a fever dream of impossible love tied to a broader reflection on politics, corruption and collective action in contemporary India.
Cinema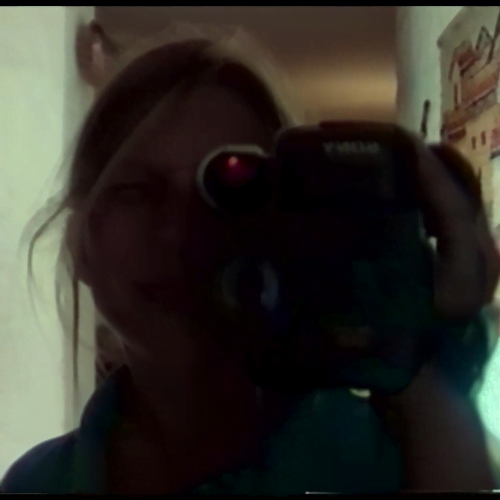 Cinema
Splinters
A VHS journey to the heart of one of the most shameful episodes of modern Argentina. Made almost entirely out of archive material, Splinters (Esquirlas) is a firsthand reflection on family, pain and the passage of time, a further example that the personal is always political.
Cinema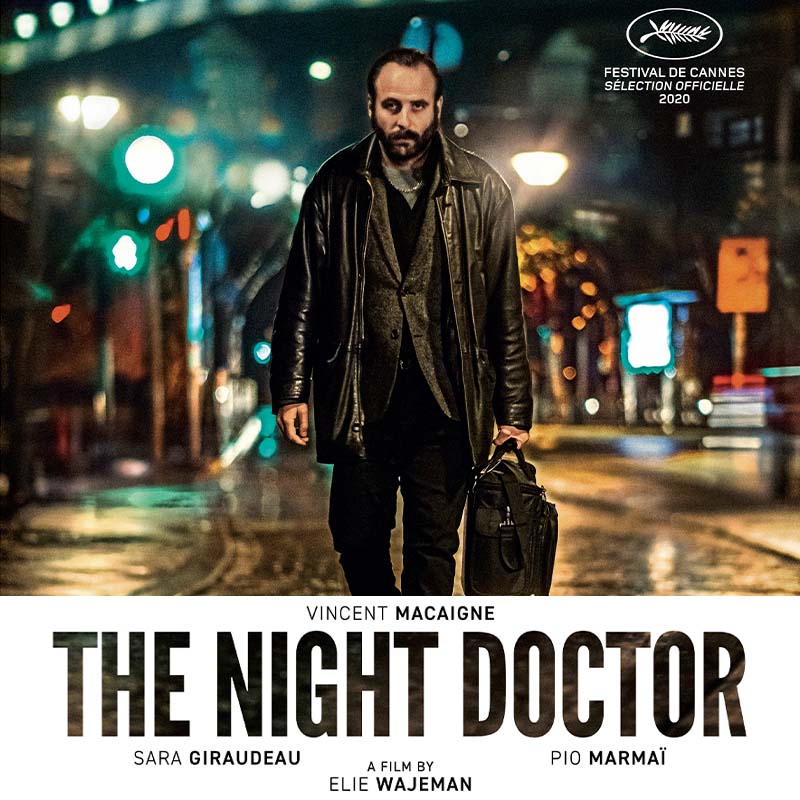 Cinema
The Night Doctor
Mickaël (Vincent Macaigne) is a night doctor who visits troubled neighbours and cares for those whom no one else seems to - the drug addicts, the homeless, the destitute. His personal life is also falling apart. Torn between his wife and mistress, he is pressurised by his pharmacist cousing to write false drug prescriptions. But tonight is different - tonight Mickaël wants out. But at what cost?
Cinema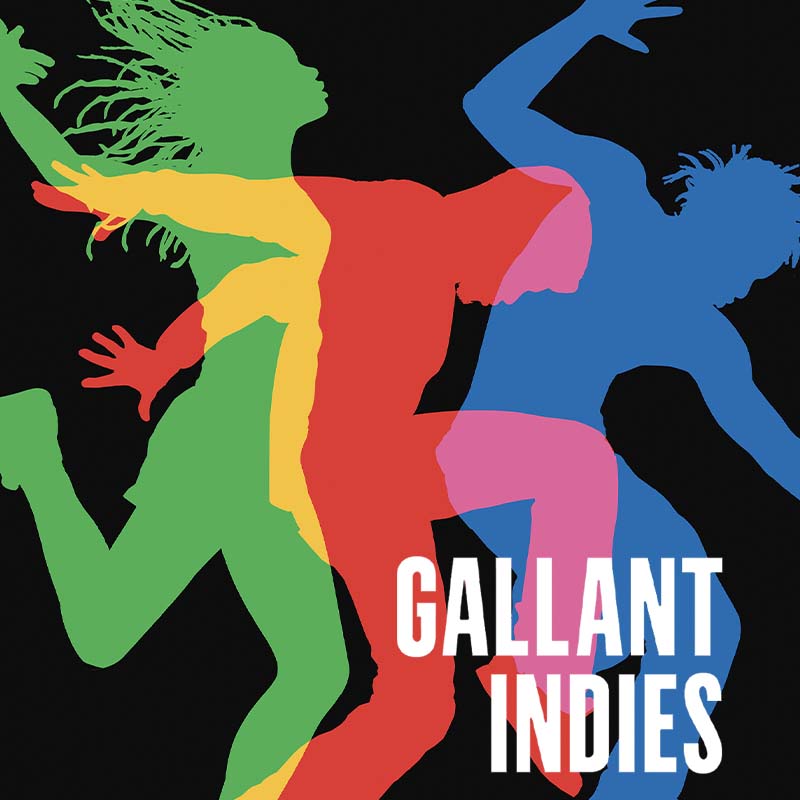 Cinema
Gallant Indies (15)
Thirty dancers from hip-hop, break, vogue and other non-traditional gernes descend on Paris's legendary Ôpera Bastille to reinvent Jean-Phillippe Rameau's baroque masterpiece Les Indes Galantes. Intense, mesmirising, energetic and a powerful ode to life and art - this is an inspiring documentary, unmissiable.
Cinema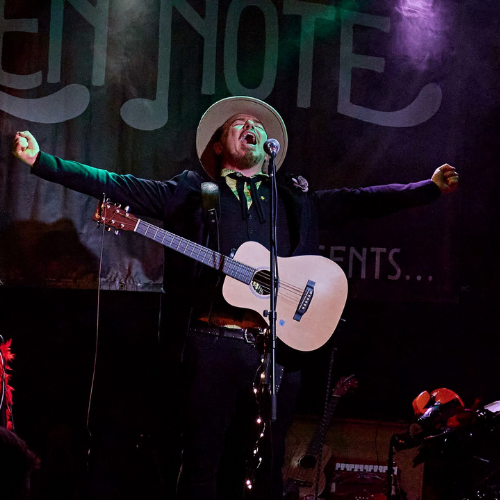 Music
Jack Lukeman
Jack Lukeman is an Irish singer-songwriter, performer, raconteur, and a whole lot more besides. A platinum-selling, critically aclaimed artist in his homeland, in recent years Lukeman has devoted more of his time to winning a growing fanbase in the UK and abroad.
Anatomy Lecture Theatre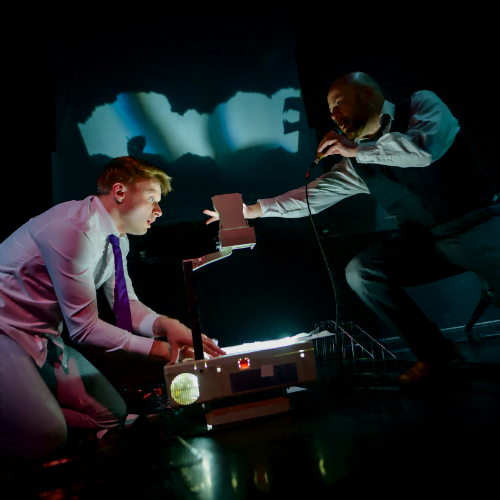 Events
AFTER METAMORPHOSIS
Is George Samsa a bug wishing he was a man or a man wishing he was a bug? Combining physical/visual theatre and high-octane spoken word, AFTER METAMORPHOSIS reworks Kafka's classic tale to peer through insect eyes to both lampoon and celebrate humanity. Are bugs and humans even that different?
The Old Lab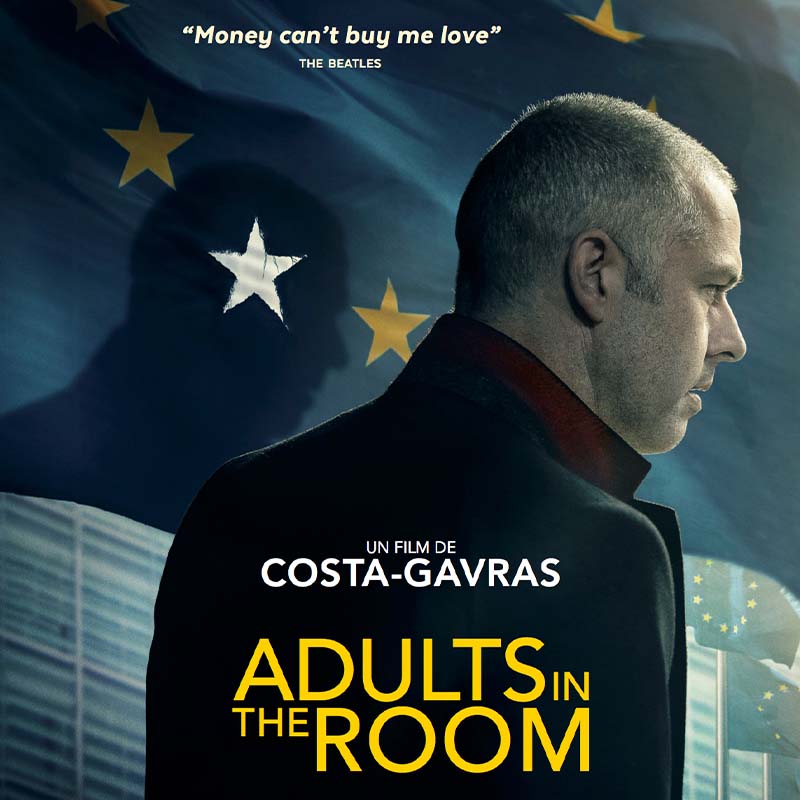 Cinema
Adults in the Room (15)
Based on Yanis Varoufakis' memoir, Adults in the Room take the audience back to Greece in 2015, a country on the edge of collapse. Two up-and-coming politicians, Yanis and Alexis, rebel against the status quo and subsequently become an inspiration to many. But can their friendship survive in the brutal, unforgiving world of politics?
Cinema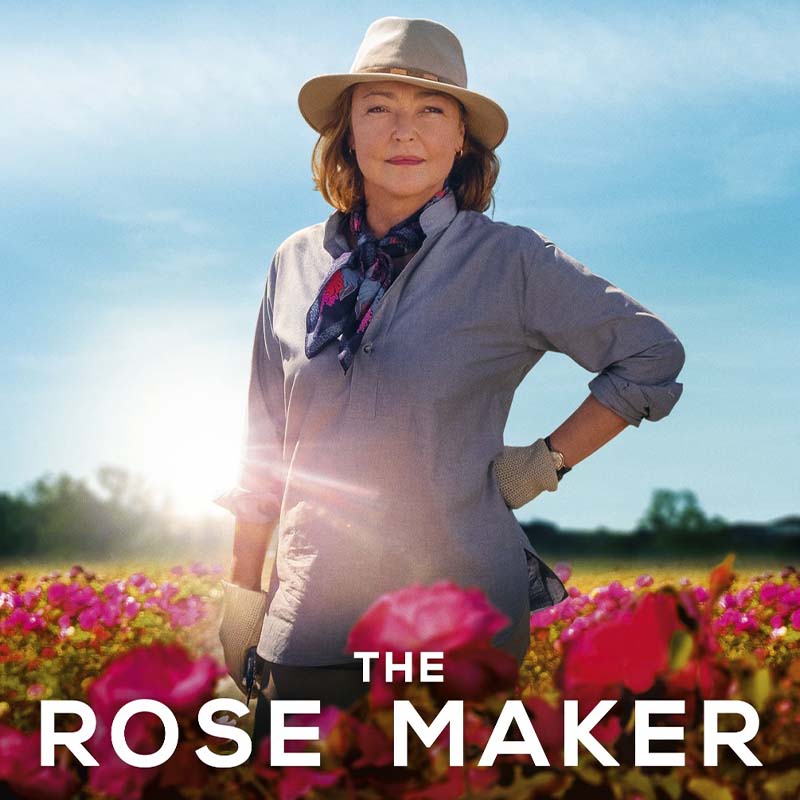 Cinema
The Rose Maker (12a)
The legendary Catherine Frot starts in this engaging comedy as Eve Vernet, the greatest rose grower in France. A once booming business, Eve's farm is now on the verge of bankruptcy and in danger of being bought by a powerful competitor. Her secretary Véra (Olivia Côte) believes she has found a solution and hires three new employees... none of whom have any gardening experience.
Cinema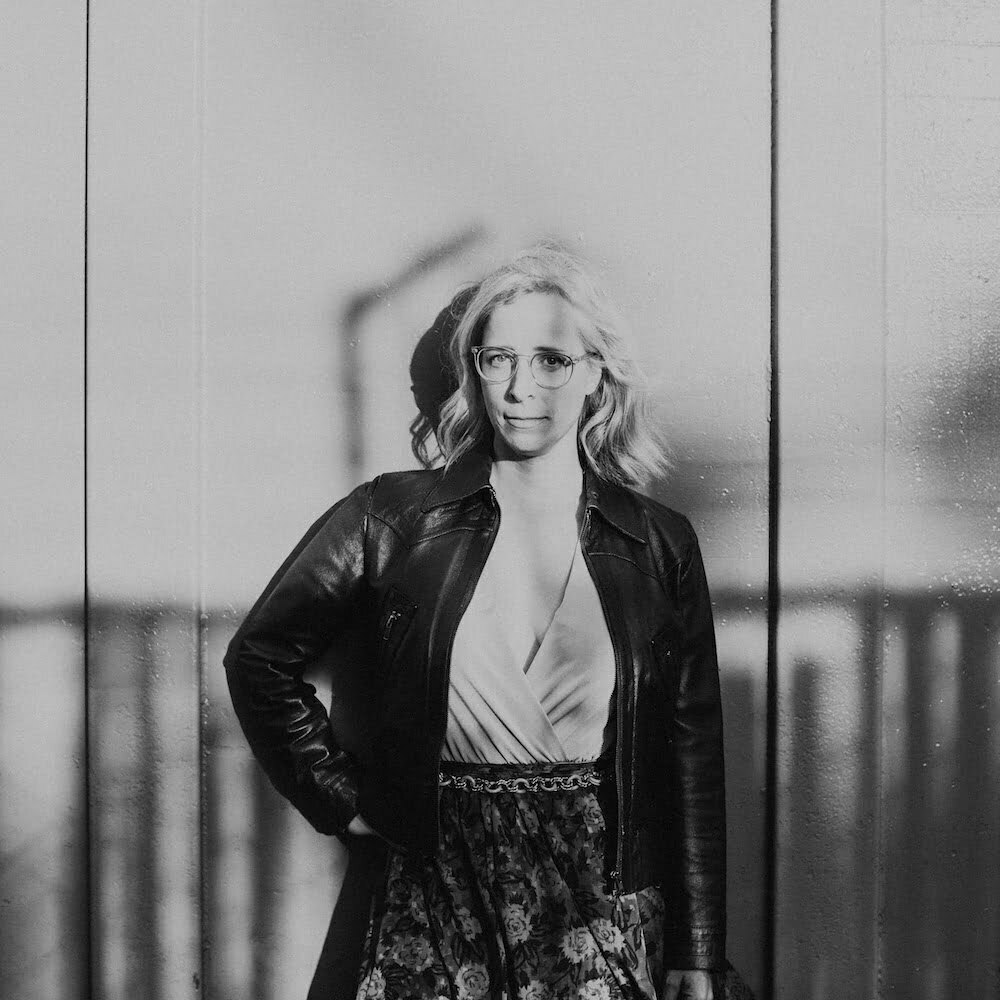 Music
Laura Veirs
Laura Veirs grew up in Colorado Springs, Colorado, where she often spent summers camping with her family, which gave her much of her songwriting inspiration. Veirs didn't seriously listen to music until she was in her 20s; instead, she just heard what was in her environment. She listened to folk, country, classical and pop music around the house and on the radio during her youth. Attending Carleton College in rural Minnesota, Veirs latched onto feminist punk rock from the Pacific Northwest, eventually starting an all-female punk band called "Rair Kx!". Laura studied geology and Mandarin Chinese. After college, she embraced older country and folk music. Her first foray into songwriting started with a geological expedition in China, where she served as translator. She was miserable and immersed herself into writing lyrics as a way of coping. Veirs is fascinated with the intersection of art and science and she explores that in her work. She has released 11 albums and has toured extensively in her 25-year career. She has collaborated with Neko Case, kd lang, Sufjan Stevens, Jim James of My Morning Jacket, The Decemberists and many others. She's also a podcaster (Midnight Lightning, about musician parents), an award-winning children's book author (Libba, about folk musician Elizabeth Cotten), a mother and a songwriting teacher through Stanford University's Continuing Education Program. Support comes from Joni.
Dissection Room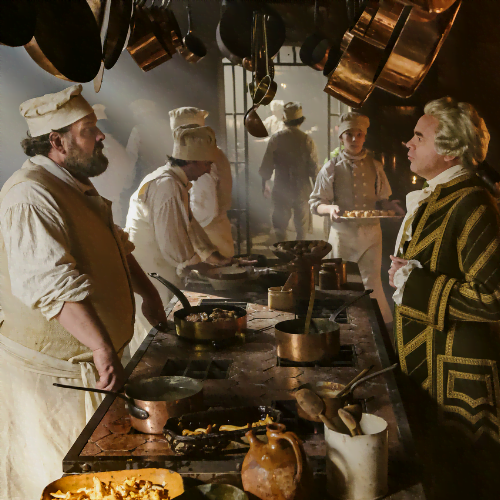 Cinema
Delicious (12)
In pre-revolutionary France, gastronomy is the domain of aristocrats & their prestige depends on the quality of their table. So when talented cook Manceron (Gregory Gadebois) serves up a dish of his own creation, he is immediately dismissed. He sweaars off this passion until a mysterious woman helps him create France's first restaurant.
Cinema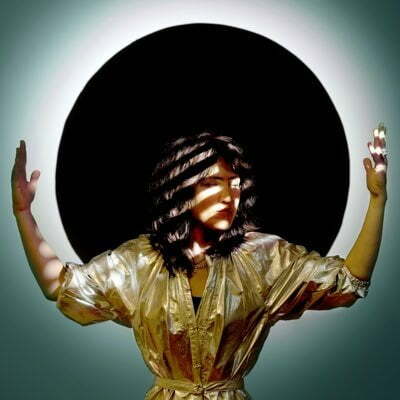 Music
Joan As Police Woman
Using "beauty is the new punk rock" as her credo, Joan Wasser took center stage as Joan as Police Woman after years of being a supporting player and collaborator. Wasser's project blends two of the most profound influences on her music: the classic soul of legends such as and , and experimental underground acts ranging from to . With her gorgeously heartfelt 2006 debut album, Real Life, she established herself as a singer/songwriter capable of a rare combination of vulnerability and sophistication. She maintained that reputation even as she added new dimensions to her music with each album, whether it was the jazz leanings of 2011's The Deep Field, the celebration of vintage soul on 2014's The Classic, or the blend of traditional and avant-garde sounds on 2018's Damned Devotion.
Dissection Room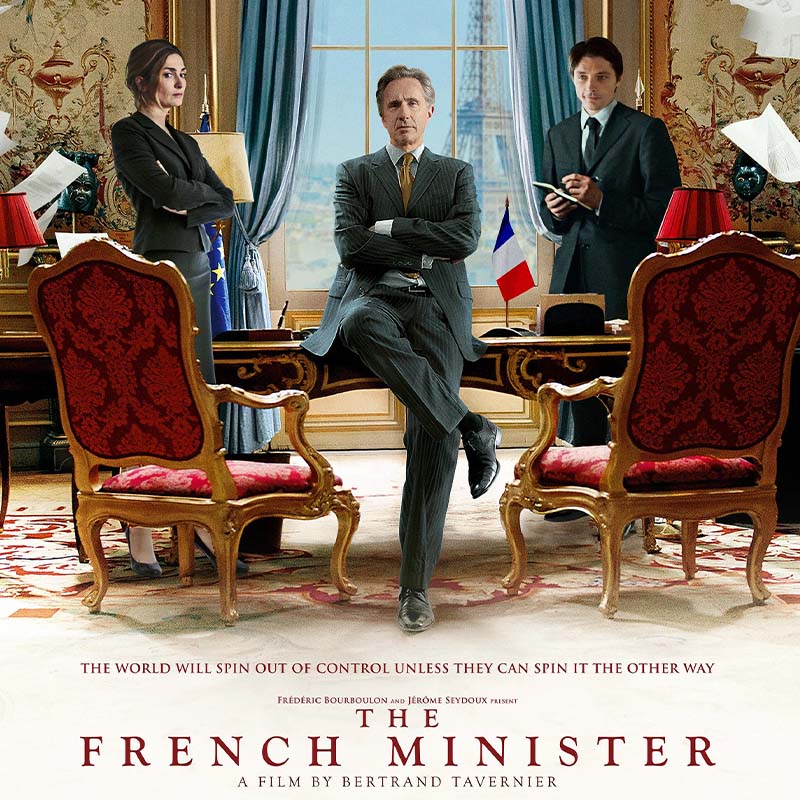 Cinema
The French Minister (15)
In the aftermath of French Presidential Election fever, it seems fitting that this witty and razor-sharp comedy should return to the big screen. Young graduate Arthur Vlamrick (Raphaël Personnaz) is hired as a speechwriter for the tough-talking Minister of Foreign Affiars - Alexandre Taillard de Vorms (Thierry Lhermitte) and rather than idealism what he finds is a world filled with ambition and dirty dealings.
Cinema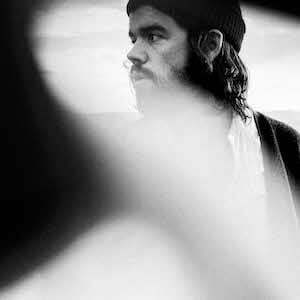 Music
Andrew Wasylyk
As the Spring of discontent took hold on 2020, Scottish composer and producer Andrew Wasylyk sought shelter in the familiar. Low-light morning walks in Dundee's 19th century Balgay Park acted as sanctuary and solace to events happening in the world outside. Wasylyk's acclaimed new album, 'Balgay Hill: Morning In Magnolia' presents itself as a collection of recreational meditations embed with blue and golden melodies that land in a territory akin to experimentalists such as Robert Wyatt and Virginia Astley. A transcendental journey through ambient, library and jazz and an invite to untold stories and images that take flight in the listener's mind. For this unique show in the Dissection Room Andrew will be joined on stage by an eight piece ensemble. The performance will also include songs taken from his SAY Award nominated albums, 'Fugitive Light And Themes Of Consolation' and 'The Paralian', as well as live accompanying visuals from artist Tommy Perman.
Dissection Room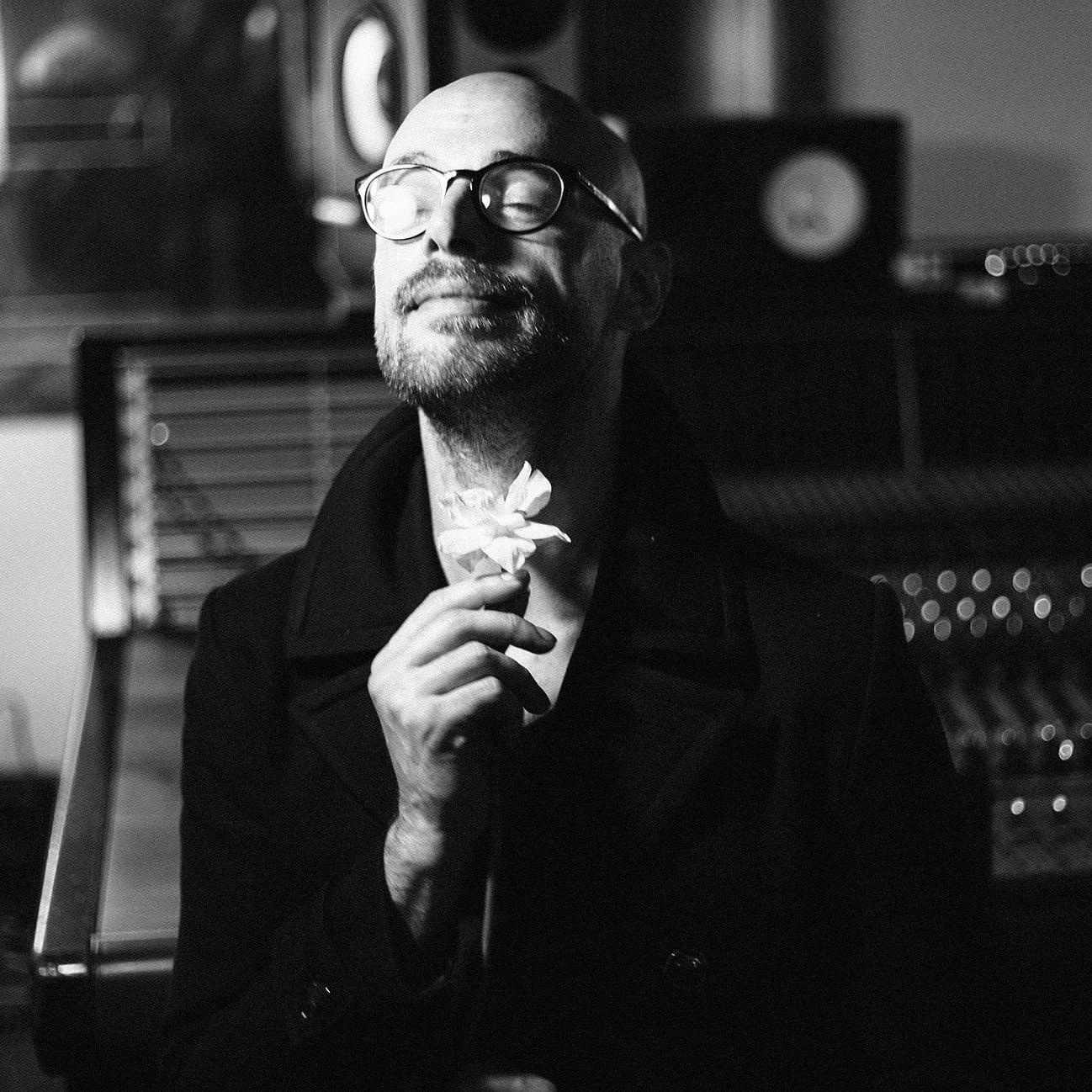 Music
Meursault
Dissection Room
Music
Richard Dawson + Circle
A Northumbrian singer/songwriter with a flair for shambolic psych-folk and exploratory rock, Richard Dawson became a fixture in the underground folk scene with his distinctive blend of traditional English folk music, Sacred Harp-kissed North Country blues, jazzy psych-folk, and progressive rock. He flirted with mainstream success on the acclaimed outings Nothing Important (2014) and Peasant (2017) and teamed up with Finnish experimental rockers on 2021's nature-themed art rock opus Henki. Aptly named, Finland's Circle emerged in the early 1990s with an elliptical approach to experimental rock. Combining ambient, jazz, psychedelia, Krautrock, heavy metal, new wave, progressive, and post-rock, the group's mercurial sound is similar to English and U.S. post-rock and electronics-fueled instrumental acts such as , , Trans-Am, and , but has remained wildly idiosyncratic over the decades.
Dissection Room
adaptation, puppetry - EdFringe 2022
A Very Old Man With Enormous Wings
Gabriel Garcia Marquez's darkly comic tale brought to the stage for children and adults to share. In a kitchen of a theatre, two storytellers and their audience find something remarkable – a very old man with enormous wings. Inspired by Gabriel Garcia Marquez's Un Senor Muy Viejo Con Unas Alas Enormes, this classic piece of magic realism is brought to the stage with beautiful, strange, emotional richness. 'A model of ingenuity' **** (Irish Times). 'Perfection' ***** (TheArtsReview.com). Winner of Best Design at Dublin Fringe Festival 2019.
Main Hall
storytelling, interactive - EdFringe 2022
We Were Promised Honey!
Maybe after this we'll occupy the theatre. Maybe in one hundred years it'll be swallowed by the sea. Maybe we'll all meet here again. Maybe everything will go to shit. From the makers of Five Encounters on a Site Called Craigslist and The Accident Did Not Take Place comes an act of communal storytelling. A hopeful, hopeless prophecy for earth and humankind. A story of us, our future, of paradise and how we get there in the end. 'YESYESNONO make shows that feel completely different to anybody else' (Exeunt). Total Theatre Award Winner 2017.
Roundabout
performance art - EdFringe 2022
Materia
A choreography for several polystyrene shapes and one human. Materia explores the possibilities of polystyrene, to the point it becomes alive and protagonist of the events on stage. A path leads and follows the material from the hesitating movement quality of a delicate encounter to the loud soundscape of a self-sufficient apparatus. Drifting between calmness and darkness, between discovery and destruction. Award-winning producers Aurora Nova and Andrea Salustri present a performance where man and polystyrene dialogue in a non verbal language. Within a set score, objects are free to perform and take initiatives.
Old Lab
political, new writing - EdFringe 2022
About Money
'Weans. They get expensive, you know?' Fast-food worker Shaun is your average 18-year-old boy. He likes music, video games and getting stoned. He's also the sole carer to his eight-year-old sister, Sophie. Without enough money for childcare and under pressure from an unsympathetic boss, he's forced to make decisions that could have devastating consequences. Drawn from interviews with young kinship carers and inspired by the McDonald's strikes of 2018, this Glasgow drama is about family, love and friendship in a world where the lack of money threatens all three.
TechCube 0
new writing, drama - EdFringe 2022
A Sudden Violent Burst of Rain
We all live under the same sky. It's just that, beneath that sky, there's some arsehole saying 'don't stand here, stand there and shut your mouth'. Elif shears sheep for a rich landowner. Every waking hour she spends queuing outside the palace, hoping the King will let her live within the city walls. She comes from a far-away land, searching for sanctuary. This is what we call a hostile environment. A Sudden Violent Burst of Rain from award-winning playwright Sami Ibrahim is a poetic fable of an impenetrable immigration system that mirrors our own.
Roundabout
contemporary - EdFringe 2022
Boy
After the highly successful Us/Them, Carly Wijs returns to Summerhall with Boy. A powerful stage show based on the true story of the Reimer family. In 1966, the Reimer twins are taken into hospital by their young parents to be circumcised. The procedure goes wrong and baby Bruce loses his penis. After consulting with Dr. Money at Johns Hopkins University, the parents agree to raise Bruce as a girl. From the age of two Bruce goes through life as Brenda. She doesn't know the truth, but from a very young age, Brenda senses that something is just not right…
Main Hall
comedy, new writing - EdFringe 2022
The Girl Who Was Very Good At Lying
Catriona has a history of making stuff up. But she's getting better. When an attractive American tourist arrives, she decides to show him around her Northern Irish town. And she might blur the line between fact and fiction, just a little... Soon she's telling him about cannibal peasants, human roosters, and the largest orgy ever held on consecrated ground. A multi award-nominated show starring Rachael Rooney, about the stories we tell to escape. ***** (Stage). Originally produced: Jermyn Street's Footprints Festival, Omnibus Theatre.
TechCube 0
contemporary, devised - EdFringe 2022
Ghosts of the Near Future
In Vegas, a magician performs a final disappearing act. The end of the world is a magic trick – are you watching closely? Ghosts of the Near Future is a cowboy-noir fever dream about extinction. Colliding music, storytelling and live micro-cinema, it is a hallucinatory road-trip through a vanishing landscape, a haunting collage of miracles and misdirection. It takes us to the brink of disaster and asks whether we're ready for what comes next. At high noon, emma + pj present a final encore for a world living one minute to midnight.
Demonstration Room
new writing, LGBT - EdFringe 2022
Wreckage
'I love you I love you I love you I love you I love you.' Sam and his fiancé Noel have been together for years. They have a house, a cat and their whole lives ahead of them. But when a sudden and permanent distance crashes into their relationship, it falls upon Sam to discover where their story goes from here. Harlow Playhouse present this new work by Tom Ratcliffe. Wreckage is a touching story about continuing bonds and love that only evolves, and never dies. 'Engaging and important' **** (Stage, on Ratcliffe's Velvet).
Red Lecture Theatre
solo show, performance art - EdFringe 2022
Age Is a Feeling
Your life from the day of your 25th birthday through to your death. Seminal moments. Rites of passage. And all the things unsaid. Inspired by hospices, mystics and trips to the cemetery, Age Is a Feeling wrestles with our endless chances to change course while we're alive. From Haley McGee – 'Fearless, raw talent' (CBC) – creator of sell-out The Ex-Boyfriend Yard Sale. 'Brilliantly entertaining, witty and poignant' (Lyn Gardner). A covert rallying cry against cynicism and regret. A call to seize our time. Directed by Adam Brace.
Anatomy Lecture Theatre
new writing, LGBT - EdFringe 2022
Sap
A contemporary thriller with ancient roots. When a woman tells a lie to her girlfriend, a seed is planted that starts to grow in the darkness. Now roots are cracking up through the pavement and branches are coming in at the windows, and – as she starts to see things that no one else can – she becomes the focus of some seriously unwanted attention. The award-winning Atticist and Ellie Keel Productions return with a new play based on an old myth, about passion, power, and photosynthesis. 'A show to savour' ***** (BritishTheatreGuide.info on Life According to Saki).
Roundabout
interactive, immersive - EdFringe 2022
Eulogy
Eulogy is a surreal journey through a dreamlike, labyrinthine hotel that exists entirely in your mind. How you arrived is a mystery and why you are there remains unclear. Performed over 30 minutes in complete darkness, this intense and exhilarating ride uses 360 degree binaural sound and speech recognition technology to transport audience members through rooms, down corridors and into the bowels of this strange and not altogether comfortable hotel. How your dream unfolds is, in part, up to you. However, make sure you don't volunteer to become the subject of the eulogy every guest is preparing to deliver.
The Terrace
new writing, thriller - EdFringe 2022
In the Weeds by Joseph Wilde, Produced by An Tobar and Mull Theatre
Kazumi is hunting a sea monster. Arriving on a remote Hebridean island, he meets Coblaith, a local woman whose family have lived there for generations. But there's something strange about Cob's obsessive affection for the lochs and something even stranger about the way the other islanders treat her. Could it be that Coblaith is the mythical creature he has been searching for? Or are humans the real monsters after all? MadeInScotlandShowcase.com
Main Hall
solo show, Disabled led - EdFringe 2022
Pain and I
A bold exploration into chronic pain experience, featuring playful choreography, experimental dance, intimate autobiographical text and new classical music composition. This work unashamedly celebrates the rich complexities of living with pain and asks: what can pain teach us? You are invited to reflect on what it means to care for our bodies, ourselves, and each other in times of personal and collective pain. Diversely accessible – performance (live), audio experience (digital), visual publication (digital). A 'poetic... piece that reflects on the performer's chronic pain not as enemy... but as an old friend' **** (Guardian). MadeInScotlandShowcase.com
TechCube 0
international, puppetry - EdFringe 2022
Mary, Chris, Mars
Lonely, single astronauts Mary and Chris meet by chance in outer space and spend a surreal Christmas day together on Mars. This family-friendly show takes us on an absurdist's journey through what it means to spend time together in person, using intricate miniature sets pieces, physical theatre and puppetry, accompanied with beautifully melancholic live music. Part of the Korean Showcase 2022.
Red Lecture Theatre
political, storytelling - EdFringe 2022
Shame on You!
You can be ashamed of many things. Of yourself, your family. Of your country, your President. Of your actions and inactions. This is what we, a Swiss/Russian duo, wrote three years ago. And today we are ashamed – of Russia and its President. Following a tumultuous journey through Switzerland, Russia and Pakistan this 'Archive on Shame' explores seemingly banal everyday situations and painful experiences of violence and discrimination, against which a spectrum of shame unfolds. With live music and personal testimony this confronting show comes to Edinburgh in a changed world.
Demonstration Room
poetry - EdFringe 2022
John Hegley's Biscuit of Destiny
John Hegley's Biscuit of Destiny. John Keats met a woman in Ireland, being carried in a kind of mobile kennel. The romantic poet observed that she seemed to be suffering from a scarcity of biscuit. The feats of John Keats are accompanied by Hegley's own home-life, travels and attendance at the fourth-form disco, in the oversized suit borrowed from his brother René Marcel. Some mandolin playing, myths, moths, possibly French baroque dancing (for a few); devised for adults, but not unsuitable for the odd nine-year-old. No biscuits. 'Awesomely mundane' (Independent).
Cairns Lecture Theatre
new writing, drama - EdFringe 2022
Half-Empty Glasses
Toye is preparing for his piano exam to enter a prestigious music school. He's doing it for the contacts, the opportunity, but when he notices the lack of Black British history in his school's curriculum, he begins to question himself. Is this really his dream, or is he letting these institutions write his story? He offers his own lessons on Black cultural icons, but he discovers that not everyone wants to celebrate Black history… An empowering new play by Channel 4 bursary winner Dipo Baruwa-Etti about the pressures of being young, gifted and ready to change the world.
Roundabout
performance art - EdFringe 2022
Mustard
Triple Fringe First and Olivier winning Fishamble, in association with Fringe First winning Sunday's Child, return to Summerhall with the 2019 hit show Mustard by Eva O'Connor. A darkly comic play about heartbreak, madness and how condiments are the ultimate coping mechanism. When the man of her dreams, a professional cyclist, leaves E, she plummets into a black hole of heartbreak at the speed of a doped up team on the Tour de France. Winner: Scotsman Fringe First 2019. **** (Scotsman). ***** (Edinburgh Festival Magazine). **** (TheWeeReview). **** (BroadwayBaby.com).
Main Hall
Performers of Colour, LGBT - EdFringe 2022
Rajesh and Naresh
A feel-good love story. When Rajesh visits Mumbai, he encounters Naresh – not exactly the Indian wife his mother hoped for. Bend it like Beckham meets It's a Sin in the queer romcom you've been waiting for – set just after India's landmark decriminalisation of homosexuality in 2018. Funny and charmingly performed, Rajesh and Naresh was written from workshops conducted with members of the queer South Asian community in London and abroad. **** (Stage).
Old Lab
new writing, performance art - EdFringe 2022
Intruder / Intruz
Shortlisted for Adrian Pagan Playwriting Award and BBC Writersroom. Following his dream, Remi moves to Scotland to become an actor. But an ugly and vicious attack almost ruins his life. Dwujezyczny (ang-pol) monodram to wzruszajaca i humorystyczna opowiesc o byciu w zlym miejscu o zlej porze i pokazujacy jak moment moze zmienic cale zycie. Rachuba's writing is heart-wrenching, unique and brutal. With elements of black humour and clever twists, the play keeps the audience transfixed to witness a moving portrayal of acceptance and, ultimately, forgiveness. Performances in English i po polsku.
Demonstration Room
comedy, storytelling - EdFringe 2022
Mama Love
Mama Love is a one-woman show in which Lea Blair Whitcher plays with the absurdities of the idealised and toxic images of motherhood in which she finds herself enmeshed. Against the backdrop of the 2020 Swiss vote on granting new fathers a whole two weeks' paternity leave (18 years behind the Brits' oh-so generous offer), Whitcher links lived experience with current discourses on motherhood, thrashing out a path through a jungle of everyday situations, social clichés and quizzical utopian models of life in a society beyond the bounds of patriarchy.
Red Lecture Theatre
new writing, drama - EdFringe 2022
Double Drop
North Wales, 1995. The rites and ceremonies of the Eisteddfod collide with the communion and transcendence of a rave. Lose yourself in this mind-bending play with music. Esmi is caught between the rave scene in abandoned slate quarries and the traditional culture of druids, clog dancing and poetry recitals. Join Esmi as she finds her tribe with help from the father of modern Welsh culture: an opium-addicted fraudster from the 1700s. Presented by Welsh company Dirty Protest Theatre. With original music by BBC Radio 2 Folk Award winners, 9Bach: 'Bards and beats come crashing together hilariously' **** (Stage).
Anatomy Lecture Theatre
solo show, drama - EdFringe 2022
Ruckus
In this one-woman thriller, we see how a loving relationship can sometimes be anything but. Ruckus explores coercive control, an issue not widely recognised... and yet its side effects kill up to three women every week in the UK. Each moment of the play has been inspired by real women and real stories. Through a visceral sound design, Ruckus will send a shiver down your spine and make you more conscious of the suppression caused by coercive control. Presented by the award-winning Wildcard.
Cairns Lecture Theatre
physical theatre - EdFringe 2022
Taiwan Season: The Whisper of the Waves
Shinehouse Theatre returns to Summerhall with a beautiful balancing act of social issues and theatrical poetry. Text and movement dovetail in a deft, fluidly stylised production which poses a key question: if disaster were to strike, what would you do and who could you turn to? A lonely taxi driver shares a close bond with a sensitive potted plant. A loving same-sex couple are conflicted about surrogate parenting. Spirit mediums speak for these characters, voicing their innermost thoughts and feelings. The result is an affecting, ingenious consideration of both nature and human nature.
TechCube 0
dance, contemporary - EdFringe 2022
Dance Body
Dance is meant to be about self-expression. A place to explore who you are. But what if you don't have a typical contemporary dance body? Where do you fit in? Internationally acclaimed writer and performer Yolanda Mercy (Quarter Life Crisis) challenges what being a plus-sized body means in the contemporary dance world; reconnecting with her dance roots and drawing on the challenges faced by plus sized people in formal training and on the dance floor. In a joyous fusion of theatre and contemporary dance, Dance Body is reclaiming space for plus sized bodies in dance.
Main Hall
solo show, drama - EdFringe 2022
Look, No Hands
Cyclist Vee has no idea why she's woken up in hospital. Armed with only her medical notes and a surprise appearance on 24 Hours in A&E, she tries to piece together exactly what has happened to her. But the mystery she can't solve is why something so awful... has made her feel so fantastic! Inspired by a real-life cycling collision, this award-winning solo show by Scottish artist Lila Clements, is an uplifting story of hope and survival, made in partnership with female cycling club Velociposse. 'A genuinely exciting piece of theatre' **** (AYoungerTheatre.com).
Red Lecture Theatre
storytelling, theatre - EdFringe 2022
Stop Trying to Be Fantastic
One day, a magpie comes into a little girl's house by mistake. It decides it likes her. She spends the next 25 years trying to get away from it. Stop Trying to Be Fantastic is a mostly true story about suffering, saviour complex, self acceptance and a magpie who refuses to quit. Award-winning writer/performer Molly Naylor presents this funny, frank, lyrical storytelling show that explores what we owe to each other versus what we owe to ourselves. It's an anti self-help show... that might actually help. 'Brave, funny, tough and beautiful writing' (Guardian).
Cairns Lecture Theatre
comedy, storytelling - EdFringe 2022
Learning to Fly
A new show from James featuring his captivating mix of theatre, comedy and music. The remarkable, uplifting and hilarious story of a friendship he made when he was a lonely, unhappy teenager with the scary old lady who lived in the spooky house on his street. It's about connection, no matter what the obstacles; about love's eternal struggle with time and about the old lady's last wish: to get high once before she died. Uplifting, big hearted and hilarious, this is James first new show following his sell-out Songs of Friendship trilogy.
Anatomy Lecture Theatre
new writing - EdFringe 2022
Hungry
A blisteringly funny play about what we eat and who we love, exploring class, queerness, cultural appropriation and the cost of gentrification. Lori is a chef. Bex waits tables. One night in a walk-in fridge and the rest is history. Lori wants to teach Bex about the finer things in life, but what's the point when the system is rigged? After all, no-one on minimum wage has headspace to make their own yoghurt.
Roundabout
new writing, Performers of Colour - EdFringe 2022
My Voice Was Heard But It Was Ignored
Fifteen-year-old Reece is roughly accosted by the police outside M&S. His teacher Gillian watches as his face is pressed into the wet gravel with a policeman's knee in his back, frozen out of fear for her own safety. The next day, Reece locks them both in her classroom, refusing to relinquish the key. He wants her to pay – and to fully understand the pain of the irreversible breakdown of trust her inaction has caused. An urgent interrogation of racial identity by Nana-Kofi Kufuor, directed by Dermot Daly.
TechCube 0
musical theatre, physical theatre - EdFringe 2022
False Start
False Start: a theatrical, musical and physical project. Four performers put themselves in the shoes of sprinters, depicting their relentless preparation for the race. False Start takes its inspiration from sport (the sprint) to question our society's obsession with speed, success and the cult of the body and performance. The project explores our relationship with failure as part of a quest for glory, dreams of flight and surpassing ourselves.
Main Hall
contemporary, performance art - EdFringe 2022
Waterloo
Award-winning performer Bron Batten wrestles with love and war in an explosive interrogation of her ill-fated affair with a conservative military official. A bittersweet romance crossed with an action blockbuster 'far more than a story of unlikely lovers… Astonishing' **** (Time Out). 'Will have you both belly laughing and questioning your own beliefs… Not for the faint hearted' (StageWhispers.com.au). Winner: Summerhall Edinburgh Touring Award, 2019; Arts House Evolution Award, Melbourne Fringe Festival 2019; Best Theatre Category Award, Perth Fringe Festival 2020. Waterloo is supported by the Australian Government as part of the UK/Australia Season 2021-22.
Old Lab
comedy, poetry - EdFringe 2022
How to Be a Better Human
'2019... I lost Dad. Well, I didn't lose him. I knew where he was – in the coffin at the front of the crem.' A spoken word comedy about grief, loss and self-acceptance telling Chris' story of losing Dad and Wife in the space of a few months. Exploring lightness and humour in death and divorce. How we can lose everything and find the strength to rebuild. How growing a beard can be the best decision of your life and why some hedgehogs are absolute dickheads. 'True artistic vulnerability' (Leeds Playhouse).
Red Lecture Theatre
new writing, LGBT - EdFringe 2022
Ode to Joy (How Gordon got to go to the nasty pig party)
Gordon is homonormative and fears he might be pathologically boring until he meets Cumpig and Manpussy at a sex party in Leith. When they tell him about Europe's biggest gay sex party in Berlin, Gordon obviously wants to go, but can he really transform into a sex pig? A new LGBTQ play about love, friendship and Schokoladenkuchen written and directed by playwright James Ley (Wilf, Love Song to Lavender Menace), featuring a techno soundscape from DJ Simonotron (Hot Mess). Part of the Made in Scotland Showcase. MadeInScotlandShowcase.com
Demonstration Room
political, new writing - EdFringe 2022
Two Fingers Up
Two Fingers Up. Remember when your religion teacher taught you about ridin'? And the school nurse told you to shave your pits? Or here, discovering your clit the first time? Wait, you haven't yet? You don't wank? Women don't? My hole, they don't. Stick two fingers up and come with us on a journey back to your teenage self, to being scundered, to self-discovery, to abstinence-only sex education, to Northern Ireland: a country of wankers.
Cairns Lecture Theatre
comedy, new writing - EdFringe 2022
Feeling Afraid as If Something Terrible Is Going to Happen
'I'm 36, I'm a comedian, and I'm about to kill my boyfriend...' A permanently single, professionally neurotic stand-up finally meets Mr Right and then does everything wrong. But is Mr Right quite what he seems? And how far will the comedian go to get a laugh? A dark new comedy about vulnerability, intimacy, ego and truth from the Olivier Award-winning producers of Fleabag and Baby Reindeer. Starring Tony and Olivier-nominated actor Samuel Barnett. Written by Marcelo Dos Santos (Lionboy, Complicite) and directed by Matthew Xia (Blue/Orange, Young Vic).
Roundabout
comedy, storytelling - EdFringe 2022
Still Floating
Still Floating is a brand-new piece of warm-hearted comic storytelling by BBC award-winning writer/performer and Fringe favourite Shôn Dale-Jones. A story about love, resilience and laughing at the things that should make us cry. When someone suggests that Shôn should remount his 2006 Total Theatre award-winning hit show Floating (Barbican, Sydney Opera House) about the Isle of Anglesey floating away from mainland Britain, he is sure it isn't what the world needs right now. 2006 is not 2022. As Shôn explains why he shouldn't present the show we find out that sometimes going backwards helps us move forward.
Old Lab
storytelling, solo show - EdFringe 2022
Home is Not the Place
A powerful production telling the remarkable story of the short life and lost work of Kerala writer PM John, shortly before India's independence from British rule. John's story unwinds a tale of empire and migration across three generations in search of 'who we are, what we are, what we believe.' 'An autobiographical, poignant and beautiful account of lineage, identity and what makes home, home' **** (EdinburghGuide.com). 'One of Scotland's most powerful and interesting writer-performers' **** (Scotsman). 'The toying of language... is a masterclass in the spoken word' (TheReviewsHub.com). Supported by The Meadows Award. MadeInScotlandShowcase.com.
TechCube 0
contemporary, circus - EdFringe 2022
Dreams of the Small Gods
Dreams of the Small Gods tells the story of the awakening of Wild Woman. Naked, unaware and unselfconscious, she explores her surroundings, more animal than human. Her growing consciousness attracts the attention of a creature from the spirit world, a primal deity who sparks her curiosity and compels her to transform. She changes her physicality, drawing power from the merging of animal, human and spirit self. Inspired by the timeless wisdom of faerie tales, mythology and ancient ritual, Dreams of the Small Gods is a blend of aerial circus, masked ritual and performance art. MadeInScotlandShowcase.com
Demonstration Room
LGBT, puppetry - EdFringe 2022
Something in the Water
'Enter into a wacky world of sea monsters in high heels and angry mobs with tiny pitchforks' (InDaily.com.au). When Grumms transforms from a normal girl into a squid monster (Creature from the Black Lagoon meets The Muppets), they must hide their secret identity in order to pass in society. Stunning video projections, puppetry and physical comedy combine in this absurd exploration of gender and growing up "normal". Winner – Best Theatre, Adelaide Fringe 2021. ***** (StarPhoenix). 'If you like your theatre madcap, thoughtful and combined with what's-coming-next intrigue, don't miss out' (Advertiser, Adelaide)
Cairns Lecture Theatre
comedy, poetry - EdFringe 2022
Life Is Soft
Life is Soft – Martin Creed, Turner prize-winning artist. Performer. Composer. 'Punk poet' (Guardian). Anti-war. Warm-hearted. Heart-warming. Head-scratching. Hair-combing. Talk. Songs. 'Catchy punk-folk-minimalist tunes' (New York Times). Cabaret. Feelings. Spoken word. Love. Jokes. Tricks. Friendly. 'Creed is a social artist' (Observer). Loneliness. Experimental. Piano. Juggling. Clothes, including socks. Ideas. Thoughts. Bums. How to live. Spelling mistakes. Hard-hitting. Easy-going.
Anatomy Lecture Theatre
music, new writing - EdFringe 2022
Caste-ing
Caste-ing explores the experiences of three black actresses using beatboxing, rap, song and spoken word. An entertaining and rhythmic showcase of the realities, structures and pressures of the acting industry, and how black women navigate these situations. We watch them as they attempt to maintain their sense of self, their faith, friendships and of course, careers. How can they remain true to their values in an industry seemingly intent on pitting them against each other? What do they do when the pressures become too much?
Roundabout
walk - EdFringe 2022
Guide to Surviving Masculinist Territory
Through the streets of Edinburgh. A woman invites you to follow her through the streets while listening to the story of an incel, a member of the masculinist splinter community of involuntary celibates who meet on the internet around their hatred of women. As the life of one of these incels intertwines with the narrative of a young woman fascinated by this highly violent movement you start to question the streets you're walking through. You can customise your experience by deciding how far you are willing to delve into their world.
Courtyard
political, drama - EdFringe 2022
Nightlands by Jack MacGregor
Nightlands is a play about how authoritarianism weaponises nostalgia, about Russia today. A psychological thriller set in the ex-Soviet ghost town of Pyramiden, Svalbard. Set in 1999 at the dawn of the Putin autocracy, Pyramiden's caretakers play out a generational and ideological conflict. Sasha (Matthew Zajac) is nostalgic for the collapsed communist past while Slava (Rebecca Wilkie) wants a better future. Their epic struggle rages like the storms of the polar night. From leading Scottish company Dogstar. 'Don't miss a chance to see it' (Herald on The Sky Is Safe, 2017).
Old Lab
new writing, devised - EdFringe 2022
Move Fast and Break Things
Amit Patel discovered a secret hidden our data that made Google $1.7 trillion. Then he disappeared off the face of the internet. Move Fast and Break Things is a theatrical deep dive into the datasphere, using movement, live video and puppetry to tell the story of searching for the man who made Search. Freight Theatre are made up of award-winning experimental theatre makers. Move Fast and Break Things was first presented as a WIP sharing to acclaim. 'Vital' (Carole Cadwalladr). 'Like Adam Curtis on sherbet' (Alan Lane, Slung Low Theatre Company).
TechCube 0
LGBT, circus - EdFringe 2022
The Chosen Haram
An award-winning queer circus show from an Edinburgh-born artist. The Chosen Haram tells the story of two gay men and the barriers they must overcome. Expect a heady mix of love, drugs and Islam in this unique and complex take on circus. Performed on two Chinese poles this show is emotionally candid with moments of humour and joy. There is no traditional dialogue here – It does not need it. 'Elevates a boy-meets-boy love story into something dream-like' **** (Guardian). 'Beautiful story, beautifully told' **** (Stage). 'Brave, thrilling and poignant' **** (Scotsman). MadeInScotlandShowcase.com
Main Hall
comedy, theatre - EdFringe 2022
Kathy and Stella Solve a Murder
BFFs Kathy and Stella host Hull's least successful true-crime podcast. When their favourite author is killed, they are thrust into a thrilling whodunnit of their own! Can they crack the case (and become global podcast superstars) before the killer strikes again…? A hilarious murder-mystery musical from the Olivier Award-winning team behind Fleabag, Baby Reindeer and A Super Happy Story (About Feeling Super Sad). By Jon Brittain (Rotterdam) and Matthew Floyd Jones (Frisky and Mannish). **** (Stage). **** (Scotsman). 'You'd be hard pushed to find a better musical at this year's Fringe' ***** (WhatsOnStage.com).
Roundabout
Food and Drink - EdFringe 2022
Pickering's Gin Tours
Our guests receive a perfectly poured gin and tonic upon arrival at the Royal Dick Pub before heading to our workshop and into our working distillery to learn about Pickering's Gin and all our quirky inventions. This experience will conclude with four neat samples of our award-winning gin and a miniature 5cl bottle of Red Top or Orange Top to take home.
Summerhall Distillery
multimedia, visual art - EdFringe 2022
Twa
A twisted, memoiristic fairytale, blending theatrical storytelling, with Flore Gardner's animated and live (on-stage) drawings. A modern tale interwoven with the Greek myth of Philomela, tells of silenced women finding resistance through the creative act. Theatre and visual art combine to explore duality, identity and other ways of saying things that cannot be said. 'Excellently served by a storytelling skill and stagecraft... striking composition... visual impact that truly sets it apart' **** (AllEdinburghTheatre.com). '...A testimony to the creativity, strength and resilience of every woman' (Skinny). Supported by: The Meadows Award; National Theatre of Scotland; Queen Margaret University Edinburgh. MadeInScotlandShowcase.com
TechCube 0
installation, immersive - EdFringe 2022
D Ý R A
How can we collectively manifest an experience of a landscape? A landscape that you can reach out and touch, feel remotely through sound and light, as if in semi-sleep? Inspired by Dýrafjörður in the Westfjords of Iceland, SHHE presents D Ý R A: a sonic journey evoking and exploring landscapes and liminal states. Combining ambisonic and hydrophone recordings and presented in quadraphonic sound, D Ý R A is an intimate reimagining of the enveloping and meditative Dýrafjörður landscape. MadeInScotlandShowcase.com. 'Evoking fjords of Iceland... D Ý R A is a beatific collaboration' (Scotsman).
Former Womens Locker Room
storytelling, new writing - EdFringe 2022
Invisible Mending
In the summer of 2020 as a pandemic raged, Yoshika was processing the death of her beloved grandmother, Ann. A woman of few words, Ann's main outlet was her glorious, virtuosic knitting. As she approached the end of her life, Ann started a project with no pattern and no end goal. Yoshika now takes up this piece where Ann left off.  A show about love, grief and knitting from experimental music/theatre makers Yoshika Colwell and Max Barton (of award-winning company Second Body). Original music, metaphysics and verbatim material combine to explore the power in small acts of creativity.
Demonstration Room
EdFringe 2022
Christian Löffler
Christian Löffler's art is heavily inspired by his environment. He lives and works, both as a painter and musician, in the remote Darss Peninsula in Germany's north-east and his atelier can be found within a rustic log cabin surrounded by overgrown wilderness overlooking the Baltic Sea. The area has provided him with the solitude necessary for his highly introspective work, while at the same time influencing him via its rugged landscapes in a continuous creative dialogue between artist and nature. This bucolic seclusion, tranquil by nature and intense in nature, has defined Löffler's body of work.
The Dissection Room
theatre, family - EdFringe 2022
The Ultimate Pickle
Everything is awesome in Dill's life. A loving mum, a loyal best mate, a granddad who plays the drums, and Jack Tornado: the oldest and best goldfish in the world. But when a ball of fluff falls from grandad's book, everything changes forever. Could that be a… wolf!? Join Dill on an adventure to understand the unexpected surprises in life. A new play by award-winning writer Laura Lindow, The Ultimate Pickle is about the importance of stories, the imagination and how little ones deal with grief. A show for all the family… and any friendly wolves!
Roundabout
EdFringe 2022
Sacred Paws
Sacred Paws don't take things too seriously. You can hear it all the way through a conversation with its two members, guitarist Rachel Aggs and drummer Eilidh Rodgers, punctuated by rolls of giggles and thoughtful pauses, and you can hear it in the light touch they bring to their music. The Glasgow-based band bring that fun and light touch to Summerhall, performing songs from SAY Award-winning album Strike a Match and acclaimed follow-up Run Around The Sun, which showcase their unique blend of shimmering guitar riffs, snappy beats and swooning melodies.
The Dissection Room
EdFringe 2022
Magic Nostalgic
Celebrate the return of the Fringe at Summerhall with the legendary wheel of musical chance! Every 30 minutes at Magic Nostalgic, we'll invite someone from the crowd to come up onto the stage and spin the wheel. Wherever it lands determines what kind of music you'll find yourself singing along to for the next 30 minutes. Will it be 90s rave? Power ballads? Brit pop? Hip-hop? Disco divas? Girl bands vs boy bands? Only fate will decide... Join us for a night of music, partying and dancing like no other.
The Dissection Room
storytelling, spoken word - EdFringe 2022
A Place That Belongs to Monsters
'And I heard, as it were the noise of thunder, one of the four beasts…' A girl plays ponies while her mother cooks, a teenager jumps the barrier to ride a funfair carousel, a woman sits defeated in the bookies after closing time, a pensioner stands barefoot in a field of wild horses. The Four Horsemen of the Apocalypse reimagined by Fringe First-winning writer and storyteller Casey Jay Andrews. Beating heart of spoken word and song punctuate stories of fury and fear. 'That was f*cking great' (Daniel Kitson, on The Archive of Educated Hearts).
Anatomy Lecture Theatre
comedy, drama - EdFringe 2022
One of Two
Trapped in the bathroom with an evil tattie, Jack wrestles with the reality of living alone. Jack Hunter's inspiring* debut comedy is full of heart and a half-empty bag of Weetos. A true tale of twins growing up with cerebral palsy. Jump aboard the "strugglebus" with Jack as he steers through the intersectionality of disability, whilst honking at societal attitudes and Eddie Redmayne's career choices. Supported by Summerhall's Mary Dick Award. Developed through Playwrights' Studio Scotland's Disabled Playwright Programme. Jack recently starred in the Pulitzer Prize-winning Cost of Living at Hampstead Theatre. *Inspiration not guaranteed.
Old Lab
musical theatre, LGBT - EdFringe 2022
Grandmother's Closet
An autobiographical musical adventure that promises mischief and mash-ups, dresses and divas, and a whole lot of heart. Join Luke Hereford (he/they) as he stumbles along his journey of queer self-discovery through the glamorous spirit of his very own personal cheerleader – his Nan – capturing their brightest memories before they start to fade forever. Reflecting on his first tentative steps down the yellow brick road, Luke takes on Broadway, experiences his first Pride and finds the perfect shade of lipstick – all to the tune of Madonna, Kylie, Kate Bush and all of his favourite pop divas.
Cairns Lecture Theatre
new writing - EdFringe 2022
Work.txt
Hate your job? Come work for us. This is a show about work. But the worker isn't here, so it's down to you. You'll clock in at the beginning. You'll get short breaks at regular intervals. You'll work in a team, and under your own initiative. You will be your own boss. You will be free. Work.txt is a show performed entirely by the audience about the gig economy, financial instability and bullshit jobs. **** (Guardian). 'Electric... I have no hesitation in recommending' (Lyn Gardner).
Old Lab
storytelling, new writing - EdFringe 2022
The Silent Treatment
The Silent Treatment. A singer loses her voice and embarks on an unexpected journey of self-revelation. Based on a true story, this intimate, funny and uplifting new solo show combines storytelling, physical theatre and song to explore how the body remembers what the mind forgets. From award-winning performer Sarah-Louise Young, creator of An Evening Without Kate Bush and Julie Madly Deeply. Directed by (and with contributions from) Sioned Jones. Music by Christopher Ash. Movement consultant Lucie Pankhurst. 'A force to be reckoned with' ***** (ThreeWeeks). 'A phenomenal voice and talent' ***** (BritishTheatre.com).
Anatomy Lecture Theatre
dance, performance art - EdFringe 2022
Taiwan Season: Tomato
Created by the gifted young dancer-choreographer Chou Kuan-Jou for herself and two other performers, not to mention a few ripe and shapely red fruit, Tomato is a cultural experience both playful and provocative. Lust and desire take centre stage in a canny, capricious combination of live performance and live camera documentation. This enticingly tasty work is an absurdly funny expression of Chou's ongoing interest in gender issues from a feminist perspective. Here private manifestations of sexuality receive a rib-tickling public spin. Ideal fare, then, for anyone curious about seriously tongue-in-cheek, cross-art form exploration.
TechCube 0
comedy, physical theatre - EdFringe 2022
Receptionists
The Receptionists is a physical comedy show about customer service by two Finnish female clowns. The two receptionists are fast-talking, smooth-moving professionals in the hospitality industry. They speak multiple languages, none of which you can understand, and have an almost pathological fear of their customers. Impressively silly and exceptionally charismatic, Inga and Kristiina have a unique and hilarious chemistry which makes the whole experience delightfully bonkers. With exceptionally skilled smiling and some nifty acrobatics the clown duo shows how comical and absurd customer service can get.
Old Lab
storytelling, spoken word - EdFringe 2022
The Wild Unfeeling World
A tender, furious and fragile reimagining of Moby Dick from Fringe-First Award winning writer and storyteller Casey Jay Andrews. It's 4.30am: Dylan is lying on the roof-top of a multi-storey car park in Hounslow. She watches as jumbo jets rumble into the crisp dawn. A surreal and lyrical suburban fable about recklessly seeking something that is out of your grasp. Winner: Best Theatre, Adelaide Fringe Weekly Awards. Recommended: The Guardian's Top Shows of the 2019 Edinburgh Festival Fringe. 'Funny, and sad, and deeply human' (Scotsman). 'A blissful mix of poetry and sophisticated storytelling' (OnceAWeekTheatre.com).
Anatomy Lecture Theatre
EdFringe 2022
Rura
Rura, an award-winning act are one of Scotland's most popular folk-based bands. The quartet's fiery, rugged and progressive instrumentals on fiddle, pipes, flute, guitar, keyboards and bodhran has placed them at the forefront of 21st century Scottish folk. Rura celebrated their tenth anniversary in 2020 with the release of their live album, Live at the Old Fruitmarket – recorded in front of a capacity crowd in February 2020 at Glasgow's Celtic Connections festival. This followed three acclaimed studio releases – most recently In Praise of Home, inspired by themes of belonging, heritage and a sense of place.
The Dissection Room
EdFringe 2022
Isto é um Negro? (This is a Black?)
A study on what it means to be Black in Brazil. Specifically, it investigates what is to be a black artist in Brazil today. Questions and attempted answers permeated the construction of this performance essay. How can we discuss racial issues based on unique experiences? How can we turn theory into scene? From readings of works by Fred Moten, Achille Mbembe, bell hooks, Grada Kilomba, Frantz Fanon, Sueli Carneiro, Mano Brown and Aimé Césaire, amongst others, we explore these questions and attempt to place and displace racism in its roots.
Main Hall
comedy, clown - EdFringe 2022
Motherload!
Motherload! is a dark comedy for the end of days. Meet Mother Nature, the sexiest woman alive turned dumpster fire. She's doing a TED talk, a last chance bid to save her favourite creation. As the tech starts to glitch and her body gyrates with the fever of a morally confused echo chamber, she regurgitates our cultural trash into a lipsync of epic proportions. Motherload! is a hilarious and provocative clown show asking the question on every parent's mind... should we? Winner of the Pulse Suitcase Prize. Supported by Stobbs New Ideas Fund and Arts Council England.
Red Lecture Theatre
EdFringe 2022
Honeyblood
Taking inspiration from dark and cloudy 90s indie rock luminaries like PJ Harvey, Sonic Youth, and Throwing Muses, Honeyblood is the project of Scottish singer/songwriter Stina Tweeddale. She gave her songs an indie pop crunch on early releases such as 2014's Honeyblood, then cranked up the amps on 2016's Babes Never Die, a loud and clear reflection of her alt-rock influences. She's joined live onstage by bandmates Debbie-Knox Hewson (Charli-XCX, James) and Anna Donigan (PINS) to create their most powerful live show to date.
The Dissection Room
EdFringe 2022
Withered Hand
Withered Hand is Edinburgh based singer-songwriter Dan Willson, who started writing songs and singing in his thirties following the birth of his first child and the death of a close friend. Alongside activity with his band, Dan is a well-travelled musician with a cult following since the release of his debut, Good News, in 2009. The release of a strident second album, New Gods, in 2014 propelled Withered Hand into the charts, featuring appearances by friends, luminaries and supporters from the Scottish music scene, from Belle and Sebastian to Frightened Rabbit to The Vaselines and beyond.
The Dissection Room
EdFringe 2022
Headset Presents... Summerset
Skillis brings Edinburgh staple Headset to Summerhall for a night of UK Garage, Ballroom House, Breaks, Jersey and Bass. Known for Gay Garage parties at Sneak Pete's, bigger raves at The Bongo Club, and yearly Pride and Christmas Day events - this will be the first Headset in Summerhall's Dissection Room. Their label also launched this year with a Creep Woland 12" (HEADSET001). Keep an eye out for more in the coming months from exclusively local and Scottish artists, of which some material will surely be played on the night.
The Dissection Room
variety - EdFringe 2022
Later
Later is our programme of late-night one-off performances from the hottest companies and artists at the Fringe. Pitch up to Roundabout for some new theatre, comedy, cabaret, music and loads more. Join us for a party into the wee hours! Acts will be announced on www.painesplough.com and Twitter @painesplough. 'Paines Plough's Roundabout is the Edinburgh 'bubble' in microcosm.' (Stage).
Roundabout
Performers of Colour, revue - EdFringe 2022
100% Soul! With the Voices of Virtue Gospel Choir
100% Soul! With Voices of Virtue Gospel Choir. All the timeless, soul and Motown classics you know and love, cherry-picked for this uplifting, blisteringly live soul revue, featuring the 16-piece VOV Gospel Choir, their full band, brass section and DJ Tommy Caulker. After a sell-out at 2019's Fringe, this authentic and amazing soul revue returns for 2022, with an evening of those 100%, high octane, upbeat, classic soul anthems everyone knows all the words to. Performed by this astounding gospel choir, at the top of their game!
The Dissection Room
EdFringe 2022
Auntie Flo (DJ)
Brian d'Souza is an award-winning sound artist, DJ, producer and performer 'taking world music into the future' (Guardian). He is a Scottish Album of the Year Award winner and was recently awarded Scottish Electronic Musician of the Year. His sold out Radio Highlife tour culminated in a headline set at Gilles Peterson's inaugural We Out Here Festival with his multi-nationality Auntie Flo live band. As a DJ and live performer, he has toured extensively around the globe, performing in Asia, Australia/New Zealand, US/Canada, Africa, Latin America and frequently in Europe and the UK.
The Dissection Room
EdFringe 2022
Start to End: Heaven or Las Vegas
A group of Scotland's leading young musicians perform a selection of albums from Start to End. Formed in 2016, the group is able to hand-pick from a pool of extremely talented musicians around Scotland to perform a wide variety of albums with alarming authenticity, gaining widespread acclaim. This August the band will be tackling Cocteau Twins' classic 1990 album Heaven or Las Vegas, featuring the amazing Zoe Graham and Rachel Lightbody on vocals, Andrew Cowan (guitar) and the original Start to End trio of Craig McMahon (keyboards), Martin Johnston (drums/percussion) and Joe Rattray (bass).
The Dissection Room
EdFringe 2022
Edinburgh Deaf Festival Presents Perspectives with Gavin Lilley
Gavin Lilley is a deaf comedian who's performed his signed shows to audiences across Europe. In his entertaining style, Gavin shares his experiences as a deaf person navigating a hearing world with hilarious consequences. Deaf people will appreciate the hilarity of these everyday situations, whilst hearing people will see them from a whole new perspective. His signed BSL performances are interpreted into English, ensuring this show is inclusive for everyone. He has a talent, not only for comedy, but for bringing audiences together. A special night guaranteed to make you laugh.
Main Hall
comedy, cabaret - EdFringe 2022
The Rest of Our Lives
Hopefully hopeful, The Rest of Our Lives is a joyful morning dose of dance, theatre, circus and games. A cabaret of life and near death. Two middle-aged lives in an eclectic, spontaneous, predictable and random decline. Jo is an old dancer, George an old clown. International artists with 100 years of life experience between them, armed with a soundtrack of floor-fillers, a book of raffle tickets and a sprinkling of eco-friendly optimism. Joyful, celebratory and hilarious. The struggle is real. It's the beginning of the end. But we're still here.
Old Lab
comedy, political - EdFringe 2022
The Bush
Writer, actor and theatre-maker, Alice Mary Cooper, presents new show The Bush, following the success of her previous solo work Waves, described by the Observer as 'a miniaturist gem'. In this one-woman performance, Alice recalls the inspiring true story of 13 1970's "housewives" who battled for 10 years to save bushland in their native Sydney – starting a nationwide movement of Green Bans, protecting land and the natural environment from destruction across Australia. A timely celebration of community environmental action that promises to entertain, encourage and empower.
Demonstration Room
political, international - EdFringe 2022
La Merda
**** (Guardian, Times). Winner of six major theatre awards at the Fringe including Scotsman Fringe First and The Stage Best Actress Award. La Merda's poetic and shocking stream of consciousness on the human condition has thrilled sell-out audiences around the world, from Europe to Brazil and Australia to North America. To celebrate its 10th anniversary, Cristian Ceresoli's acclaimed original production returns for 12 special shows in the same intimate space where this international theatre phenomenon began, with Silvia Gallerano reprising her award-winning unmissable performance. 'One of the most wonderful full on performances ever seen in Edinburgh' **** (Scotsman).
Demonstration Room
performance art - EdFringe 2022
Lots and Not Lots
A performance of thrilling extremes: lots of performers, lots of singing, lots of dancing. Choral singing blends with vocal weirdness, while formal patterns of movement transform into joyous line dancing. The stage continuously evolves in a spectrum of nothingness to fullness, darkness to colour, silence to music, as the exceptional young performers question the universe and their place within it. Created by award-winning performance artist and composer Greg Sinclair. Originally produced by the National Theatre of Scotland as part of Futureproof Festival. 'Concentrated vocal and musical energy' **** (Joyce McMillan, Scotsman). MadeInScotlandShowcase.com
Main Hall
EdFringe 2022
Los Bitchos
High grade psychedelic cumbia, created by four gals from all corners of the globe. It's been a busy lockdown for Los Bitchos, who have finished recording their debut album with Franz Ferdinand frontman Alex Kapranos. And of course, it sounds like the biggest party imaginable. Championed by the likes of Cheryl Waters, Khurangbin, King Gizzard, Marc Riley, She Shreds, Vogue, NME, DIY and SXSW, Los Bitchos are set for a massive year. "It's impossible not to have a good time watching this band." DIY Magazine.
The Dissection Room
LGBT, performance art - EdFringe 2022
Gayboys
Two gay men are here to perform for your pleasure. They sigh, pout and flirt, caressing each other and objects from corporations that claim to adore them. Is this simply an intimate session for these boys and their fans, or is something more being consumed? Exhilarated and bewildered by what they are doing, the boys go through the motions, posing and selling themselves, trying to give you exactly what you want. But who's it all really for? Both the celebration and exploitation of queerness take centre stage in this cheeky exploration of contemporary gay male identity. Part of MadeInScotlandShowcase.com.
Old Lab
Performers of Colour, solo show - EdFringe 2022
Tickbox
How did a Pakistani family cope when arriving in cold and wet Scotland? Like many migrants they used food to make friends. But when no one had heard of a samosa, how could the barriers be broken down? You might have seen Lubna as Mina in Still Game at the Hydro in 2014, or perhaps you heard her on BBC Radio 4 in Loose Ends with Clive Anderson. See her perform all the characters, from Brown Owl to the acting agent, in her own engaging style in her first play Tickbox. **** (Scotsman).
TechCube 0
dance, Disabled led - EdFringe 2022
Kvartetto
Four individuals who perceive and interact with the world slightly differently meet on stage to dance together and alone, to surrender to motion that arises from their own uniqueness, from their own longing and love. The performance is a gentle yet radical comment on the right of people classified as intellectually disabled to be regarded as dancers, performers and participants in society – as people with senses, desires and yearnings. It was born out of a process that has drawn on the lives and the experiences of the participants and is guided by the choreographer's personal philosophy of performance.
Old Lab
EdFringe 2022
Cate Le Bon
Cate Le Bon is a celebrated musician and producer who since 2009 has been a singular voice in the UK's musical community. Her new album Pompeii has been a huge critical success. The past few years have seen Le Bon emerge as a much lauded and sought-after collaborator, producing albums for contemporaries such as Deerhunter (Why Hasn't Everything Already Disappeared?), John Grant (Boy from Michigan) and forthcoming albums from both Devendra Banhart and H Hawkline.
The Dissection Room
classical, visual art - EdFringe 2022
Say You're With Me – Piano and Creative Coding
Algorithms are art. Coding is creative. Not convinced? Let Larkhall persuade you. After his first album The Sea Was Never Blue hit #2 on the iTunes Classical chart, Larkhall returns with a stunning new show combining heartbreaking piano compositions with mind-blowing live-reactive visual interpretations. Centred around his experience overcoming depression after the birth of his second son, Say You're With Me is Larkhall's newest album – treat yourself to a sumptuous hour in his smart and honest company. The Chicago Sun-Times called his work 'vividly beautiful' – and so will you.
Red Lecture Theatre
EdFringe 2022
Jenny Hval
Norwegian musician and novelist Jenny Hval unveils her new, critically acclaimed album Classic Objects, focusing on things Hval missed throughout lockdown; imagined, future places, and impossible places where dreams, hallucinations, death and art can take you. A daring and inspiring artist, over the course of eight solo studio albums and collaborations, she has forged a career as one of contemporary music's most singular voices. This will be a special show in Summerhall's atmospheric Dissection Room.
The Dissection Room
EdFringe 2022
James Yorkston and the Second Hand Band
James Yorkston is a singer/songwriter and author from the East Neuk of Fife, Scotland. Since signing to Domino Records in 2001, James has released a steady flow of highly acclaimed albums, leading to him touring his music worldwide. James' 2021 album The Wide, Wide River was called 'another fascinating, curious contribution to the Scottish musician's constantly eddying catalogue' (Guardian), 'a beautiful experience' (ClashMusic.com) and 'another career highlight' (Scotsman). 'The finest songwriter of his generation' (John Peel).
The Dissection Room
EdFringe 2022
Hobbes Music Summer Party
Edinburgh record label Hobbes Music brings its Summer Party to Summerhall, following a run of successful events at the Bongo Club and Hidden Door festival. They'll be bringing along a line-up featuring some of the country's most exciting electro and experimental artists including Exterior, GAMING, and Leonidas and Hobbes, with live dance from performance artist Suzi Cunningham. Working with artists across a broad range of electronic music styles, Hobbes Music has released 14 vinyl EP's and 3 albums since 2010, gaining support from the likes of Ben UFO, Avalon Emerson, Groove Armada, and many more.
The Dissection Room
EdFringe 2022
McClusky
Mclusky debuted in the UK, with records making mutliple year-end best-of lifts on both side of the Atlantic. Now the Welsh post-hardcore heroes return to Edinburgh to bash your heads full of riffs and steal all of your ball point pens. A ragged trio indebted to both punk and indie rock, Mclusky return in honor of the 20th anniversary of their legendary Steve Albini-produced second album "Mclusky Do Dallas".
The Dissection Room
EdFringe 2022
Revolt
Having run a series of successful nights in 2021 and 2022, dynamic duo Petfood and Harley Beentjes present their Fringe edition of Revolt; non-stop techno and high-octane beats on the dancefloor intersect with full-scale digital graphics and immersive art. Revolt brings together local sonic and visual artists into Summerhall's Dissection Room to create a unique and holistic club-night experience. Glasgow-based production and DJ duo qik.uh will be going b2b all night with sonic resident Petfood alongside curated works from guest artists TBA and resident artist Harley Beentjes.
The Dissection Room
EdFringe 2022
Cassandra Jenkins
Singer/songwriter Cassandra Jenkins writes with an impressionistic intimacy, making astute observations that dovetail neatly with her blend of folk and lush ambient pop. "Nothing ever really disappears," Cassandra Jenkins says. "It just changes shape." Over the past few years, she's seen relationships altered, travelled three continents, wandered through museums and parks, and recorded free-associative guided tours of her New York haunts. Her observations capture the humanity and nature around her, as well as thought patterns, memories, and attempts to be present while dealing with pain and loss.
The Dissection Room
contemporary, performance art - EdFringe 2022
He's Dead
A dark fantasy, conceptual choreography exploring the question: 'Was Tupac depressed?' Using dance, text and striking visuals, Marikiscrycrycry's He's Dead delves into the unspoken surrounding mental health in the Black community. Underscored by a brooding hip-hop soundscape, He's Dead is a complex and powerful endeavour to 'shed tears for the things that we cannot unearth' in an attempt to find clarity in what can never truly be answered. It's a struggle for, and expression of, what it means to be human – yet to be fighting for your humanity constantly. Part of Horizon: Performance Created in England. www.horizonshowcase.uk
Main Hall
EdFringe 2022
Kakatsitsi Master Drummers
Kakatsitsi are a group of traditional drummers, dancers and singers from Ghana. Their music rearranges traditional rhythms and chants from a variety of Ghanaian tribes in a neo-traditional and accessible way. They have toured the UK 15 times, including high profile performances at WOMAD, Glastonbury and many other festivals and venues. The recent addition of a strong dance element has established Kakatsitsi as one of the leading traditional drumming groups in Africa. Their performances are both richly entertaining and educational, giving audiences an insight into one of Africa's richest drumming and dance cultures.
The Dissection Room
EdFringe 2022
Tune-Yards
From 2009 to 2018, Tune-Yards (Merrill and her partner and collaborator Nate Brenner) released four critically acclaimed albums on 4AD, travelled the world relentlessly to play live shows and composed the psychedelic score to Boots Riley's surrealist cinematic masterpiece Sorry to Bother You. After a period of feeling creatively lost, it was reconnecting with the blissful, bodily enjoyment of music that pulled Merrill Garbus back into the recording studio. From this re-ignited creative spark came the songs that make up Tune-Yards' fifth studio album, sketchy.
The Dissection Room
new writing - EdFringe 2022
The Prison Governor
Toxic masculinity in Inveraray Jail, 1850. Samuel Turner has remarried following the death of his beloved. Janet must now find her place but everyone is fighting their own battles and the prisoners are not alone in struggling for freedom. Written by Gerry Griffin as part of National Theatre Scotland Breakthrough writers; supported by Dumfries and Galloway Regional Arts fund.
Old Lab
EdFringe 2022
Efterklang
For over twenty years, Efterklang have been pushing the barriers of experimental, electronic, emotional chamber-pop. Announcing their sixth studio album Windflowers, their first for City Slang, the Danish trio of Mads Brauer, Rasmus Stolberg and Casper Clausen continue a creative journey that's brought them closer together, even as their lives grow apart. Channelling the motifs of hope and change its namesake flora represents, the album sees their many years of collaboration and experimentation distilled into some of their most concise, most direct and confidently Efterklang-style pop songs to date.
The Dissection Room
EdFringe 2022
Mediterraneo
Mediterraneo brings South America, Southern Italy and Greece crashing into Summerhall for a huge 2022 festival edition of their live world music concert series. A wild night of live Pizzica, Tarantella, Cumbia, Salsa and Greek folk music. Three bands and 16 musicians, complete with furious tambourines, guiros, fiddles, guitars, accordions and dance moves from three corners of the world. Pizzica and tarantella exponents The Badwills are joined by the Hellenic fire and virtuosity of Athens of the North, alongside Los Chichanos and their psychedelic cumbia fiesta straight from the Amazon. 'Five Stars' (Edinburgh Festivals Magazine).
The Dissection Room
EdFringe 2022
Talisk
Ground-breaking, chart-topping, genre-bending, globetrotting, instantly enthralling... it's little wonder that Talisk rank highly amongst the most in-demand folk-based groups to emerge from Scotland in the last decade. Mohsen Amini (BBC Radio 2 Folk Awards Musician of the Year 2018), Graeme Armstrong and Benedict Morris (BBC Radio Scotland Young Traditional Musician of the Year 2019) fuse concertina, guitar and fiddle to produce a multi-layered signature that has captivated audiences. At its core, three seemingly acoustic instruments – but in the hands of three master craftsmen; one unmistakable, bold sound and a captivating show.
The Dissection Room
EdFringe 2022
Messenger Sound System Featuring MC Afrikan Simba
Established in Edinburgh in 1987, Messenger Sound System are Scotland's original (and biggest) hi-powered independant sound system. They've been flying the Rasta banner as Bongo Club residents since '97, spreading the word on their own hand-built, bass-heavy, rig - crafted with love and sounding sweeter than ever. Armed with a full spectrum selection, from foundation Roots to modern Dubwize, Messenger bring upfull vibes for one and all, with the great Afrikan Simba on the mic. Keep a steady medi. Rock and come in. One Love.
The Dissection Room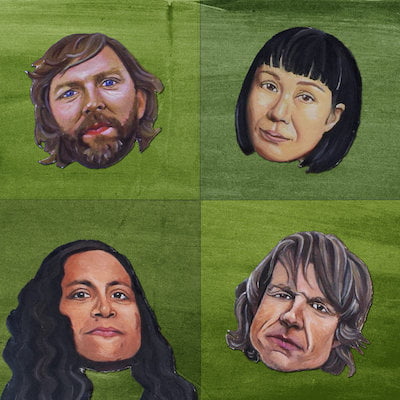 EdFringe 2022
Deerhoof
One of the most acclaimed acts of the early 21st century, Deerhoof mix vibrant melodies, noise, and an experimental spirit into utterly distinctive music. Their approach was so singular that they could explore any style or influence -- from classic rock to classical music -- and make it sound purely Deerhoof. Throughout their long and prolific career, they rarely repeated themselves. On 1997 debut The Man, The King, The Girl, their music was noisy and full of improvisation; on their next album, 1999's Holdy Paws, it was controlled and direct. Deerhoof continued to deliver different sides of their music over the years, whether it was the ambitious sprawl of 2005's The Runners Four or 2007's compact Friend Opportunity, which nevertheless managed to touch on post-punk, jazz, and psych-rock. Their horizons only continued to broaden as they incorporated elements of Tropicalia and synth pop into 2011's Deerhoof vs. Evil and riffed on surf, disco, and punk on 2014's La Isla Bonita. However, Deerhoof's creativity wasn't limited to their music. They released a song as sheet music in 2008 (years before and embarked on like-minded projects), inspired a children's ballet with their 2004 album Milk Man, and performed at the Large Hadron Collider. As their 25th anniversary neared, Deerhoof's long-standing dedication to social justice came to the fore, and with 2020's searching Future Teenage Cave Artists and the following year's optimistic Actually, You Can, they continued to inspire and surprise listeners in their own inimitable way.
The Dissection Room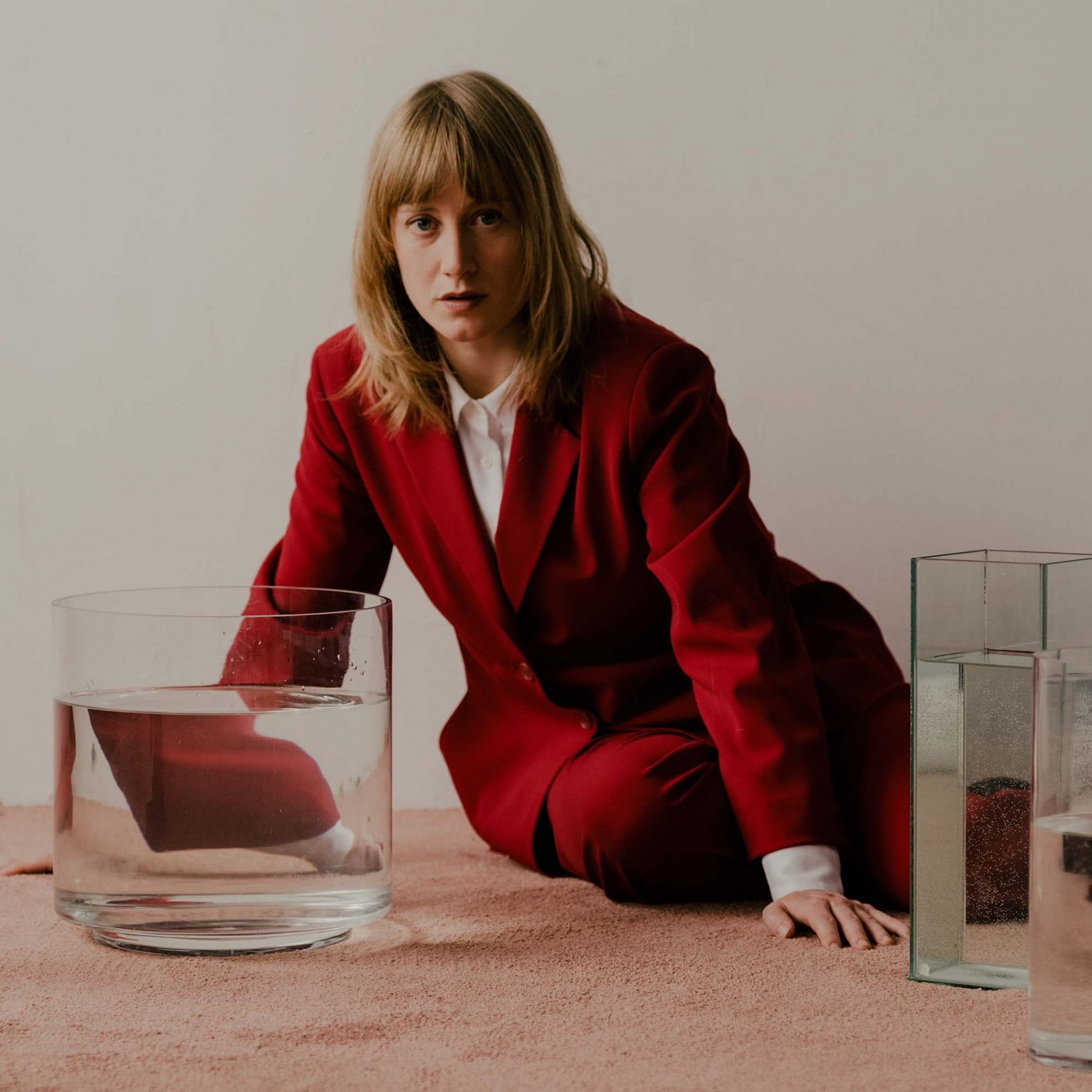 Music
The Weather Station + Circuit De Yeux
Dissection Room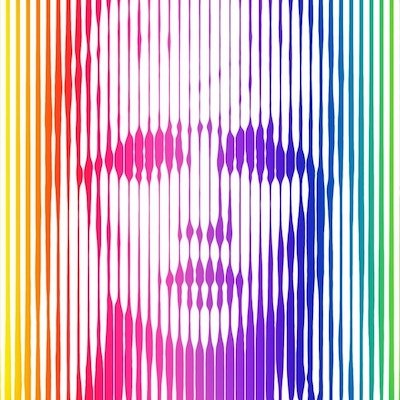 Music
Transatlantic Blondie: The hits of Blondie with The Transtlantic Ensemble
TICKETED EXTERNALLY - REFER TO WEBSITE. We all know the tunes - Heart of Glass, Denis Denis, Sunday Girl, etc, as the list of classic hits Debbie Harry & Blondie created in the late 70s & early 80s is both timeless & almost endless. This special new project, sees Summerhall favourites the Transatlantic Ensemble recreate all those Blondie hits you know & love, live, at this special, one-off Saturday night show. You all know the Transatlantics, from their astounding Fleetwood Mac shows @ Summerhall & this time it's Blondie's back catalogue that gets the benefit of their outstanding musical & vocal excellence. 'Picture This…' Let's all take a trip back in time to revisit those classic Blondie hits..!
Dissection Room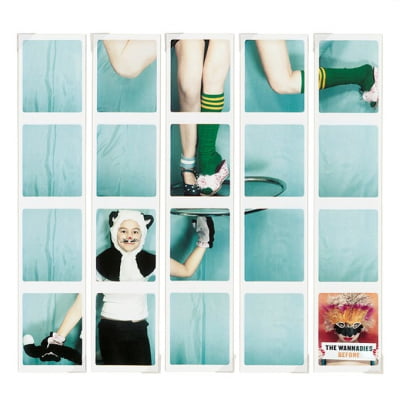 Music
The Wannadies
TICKETED EXTERNALLY - REFER TO WEBSITE. The Wannadies are one of Sweden's sweetest secrets, a band that was lucky enough to look beyond the pop sensations of , , and to establish a career inside modern rock. Hailing from Skelleftea, the Wannadies formed in the late '80s and brought Sweden's alternative rock scene to the forefront nearly a decade later. Pär Wiksten (vocals/guitar), Stefan Schönfeldt (guitar), Fredrik Schönfeldt (bass), Gunnar Karlsson (drums), and Christina Bergmark (organ) issued two independent albums in the early '90s, but it wasn't until 1995 that the Wannadies truly got what they were looking for. Their sound was more glossy and the U.K. quickly took notice. A deal with Indolent led to the release of a third album, entitled Be a Girl. Singles "You & Me Song" and "Might Be Stars" crashed the U.K.'s Top 20 and became NME favorites.
Dissection Room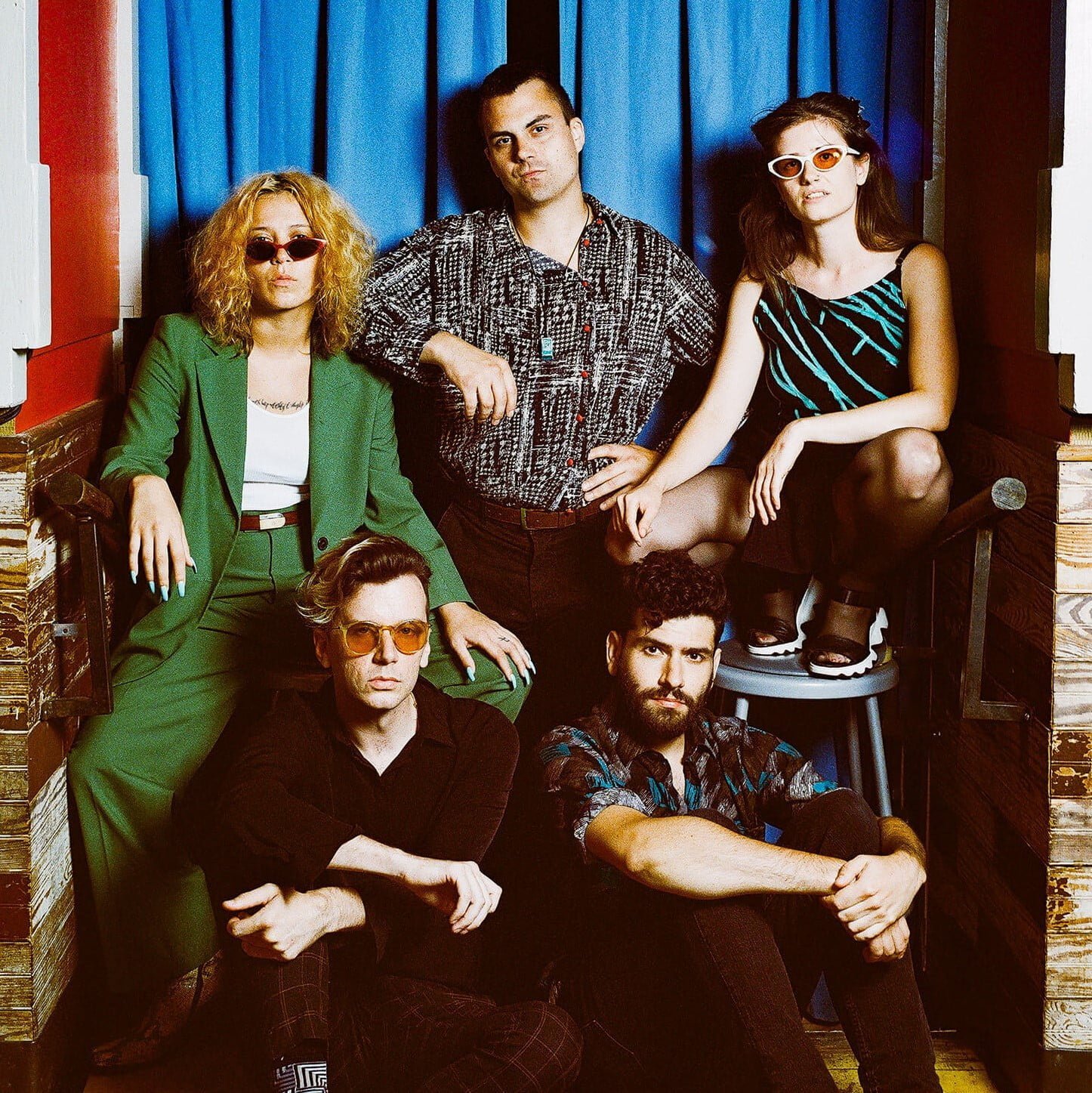 Music
Bodega
Dissection Room
Music
KOSHEEN - Resist 20th Anniversary
Kosheen, one of the UK's booming live electronic music showstoppers, broke into prominence with their debut hit 'Hide U' off their debut album in 2001, the platinum selling 'Resist', following by crossover hits 'Catch', 'Hungry' and 'All In My Head'. Kosheen successfully placed two UK Top Ten albums, topped the UK and European music charts and won lots of awards with their unique blend of breakbeat rhythms of drum'n'bass to more traditional songcraft, a side of the band embodied by singer and songwriter Sian Evans. The band, with Sian at the helm, garnered 5 studio albums and earned themselves the reputation of being one of the most iconic performing bands of their time. During nearly two decades relentless writing and performing with Kosheen, the band's passionate frontwoman, Sian Evans, made a name for herself as a songwriter and a featured vocalist. She has collaborated with many top level producers such as Dj Fresh, Stanton Warriors, Roger Shah, Dino Psaras, Kid Crème, Chicane, Jody Wisternoff, Headhunterz to name only a few.
Dissection Room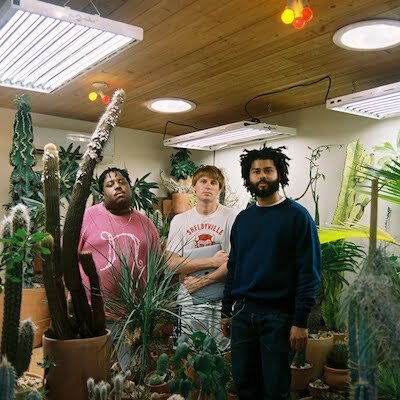 Music
Injury Reserve
Injury Reserve is an American hip hop group formed in 2013 in Tempe, Arizona.
Dissection Room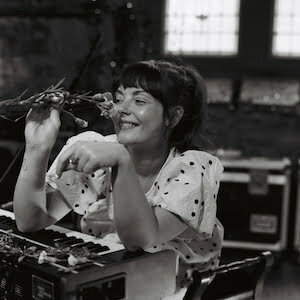 Music
RESCHEDULED: Stina Marie Claire
Stina Marie Claire is the new solo project of singer/songwriter Stina Tweeddale aka Honeyblood. She revealed the new project in August 2021, developed with the support of her fans throughout 2020 while she was unable to tour and record with her supporting live band. A significant departure from her usual rock-pop sound, Stina Marie Claire delivers heart-wrenchingly poignant bedroom pop; returning to her DIY roots and looking inwards to present songs fuelled with vulnerable, tender lyrics which are fitting of current times. With the EP title giving a nod to the lyrics of 'Here's Where the Story Ends' – 'A Souvenir of a Terrible Year' truly encapsulates what the EP is for the fans who helped both support and develop it, as well as what it is for Honeyblood as an artist; something created with and for her fans throughout a terrible and turbulent time. Stina has now decided to bring this collection of songs to life with the help of live strings and create a unique performance that showcases her songwriting talents like never before.
Dissection Room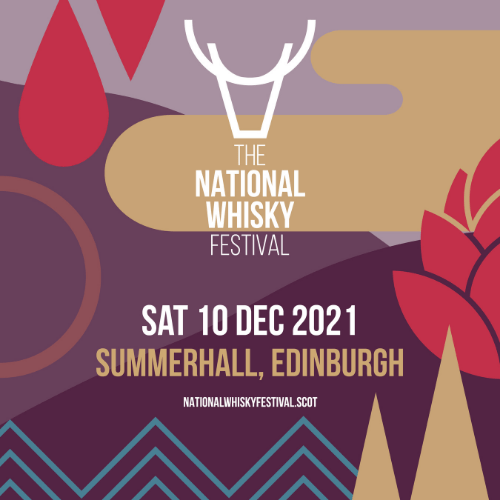 Events
The National Whisky Festival
The National Whisky Festival of Scotland returns with its highly anticipated winter event in Edinburgh. Sample the length and breadth of the whisky spectrum, whilst conversing with distilleries from around the globe. Expect a programme of performances by highly acclaimed Celtic artists, award winning mixology and more.
Dissection Room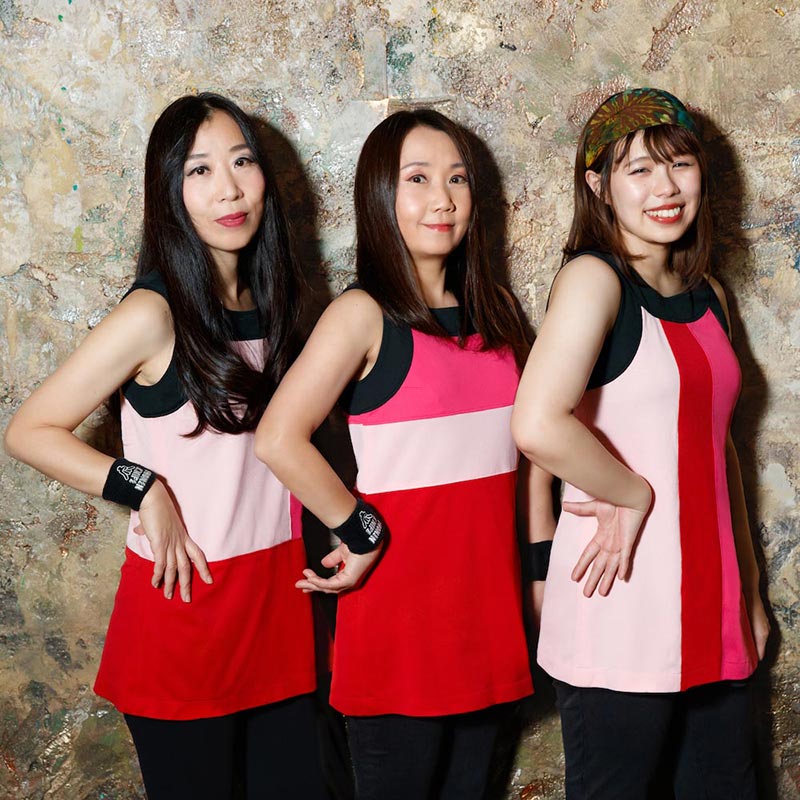 Music
Shonen Knife
Shonen Knife are a ground-breaking all-female Japanese, pop-punk rock trio formed in Osaka in 1981, when Naoko Yamana first heard late '70's punk-pop, particularly The Ramones. Inspired, the band crafted their own idiosyncratic songs, fashioned brightly coloured outfits and DIY albums. Shonen Knife return to Summerhall as part of their 40th anniversary UK Tour.
Dissection Room
LGBT, Livestream - EdFringe 2021
A Space to Bless
Queen Jesus Productions presents A Space to Bless, live from St Mary's Cathedral – a radical queer space for contemplation, connection and meditation. Each daily chapter will be streamed at noon, offering a gathering, a text, space for meditation and a blessing for a short time each day – filmed at the stunning St Mary's Episcopal Cathedral, in Edinburgh. The blessings incorporate elements of Jo Clifford's groundbreaking play, The Gospel According to Jesus, Queen of Heaven, reimagined in this unique setting – inspired by the building's use, stunning features and fascinating history.
Daily Blessing
LGBT, Livestream - EdFringe 2021
A Space to Bless (BSL-Interpreted)
Queen Jesus Productions presents A Space to Bless, live from St Mary's Cathedral – a radical queer space for contemplation, connection and meditation. Each daily chapter will be streamed at noon, offering a gathering, a text, space for meditation and a blessing for a short time each day – filmed at the stunning St Mary's Episcopal Cathedral, in Edinburgh. The blessings incorporate elements of Jo Clifford's groundbreaking play, The Gospel According to Jesus, Queen of Heaven, reimagined in this unique setting – inspired by the building's use, stunning features and fascinating history.
Daily Blessing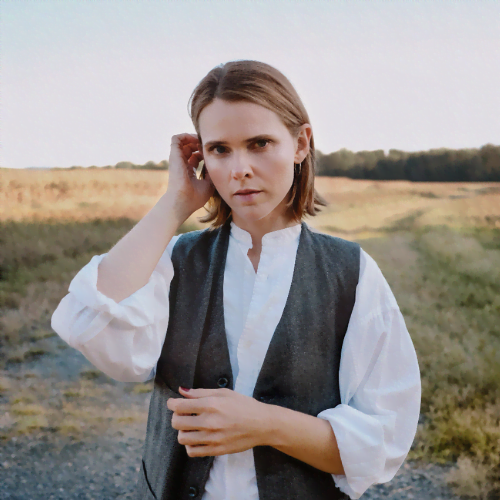 Music
Cassandra Jenkins
Native New Yorker Cassandra Jenkins writes with a singular voice and an impressionistic intimacy, making astute observations that dovetail neatly with her blend of folk and lush ambient pop. A veteran musician, Jenkins played in the touring bands of Eleanor Friedberger, Craig Finn, Lola Kirke and Purple Mountains after coming up through the East Coast folk scene playing in her family's band.
Dissection Room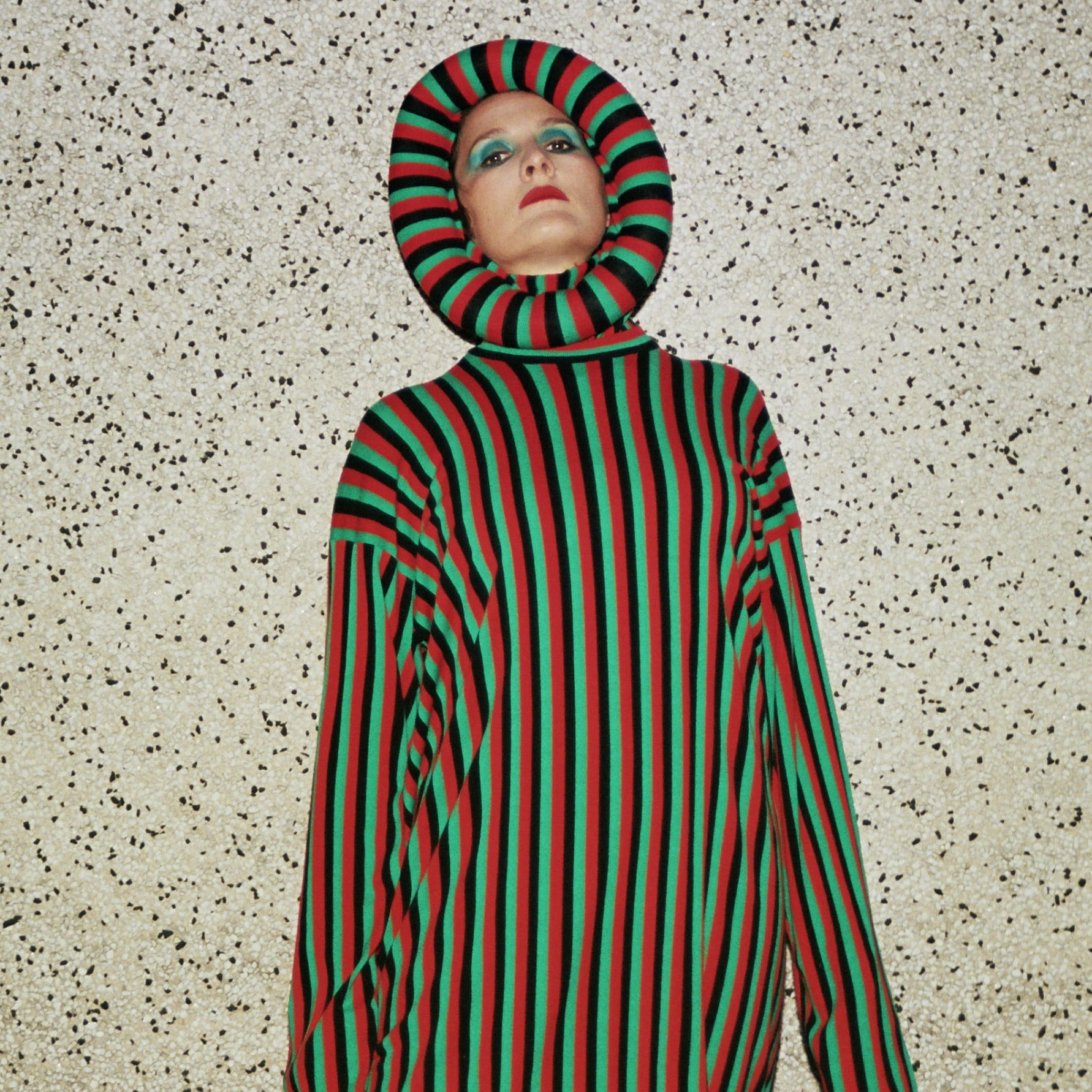 Music
Cate Le Bon (plus support)
The past few years have seen Le Bon emerge as a much lauded and sought after collaborator, producing albums for contemporaries such as Deerhunter, John Grant, and forthcomig albums from both Devendra Banhart and H. Hawkline. As Bradford Cox aptly notes about Le Bon, "there are artists who look inwards or outwards, and then there are very rare ones who transcend either location".
Dissection Room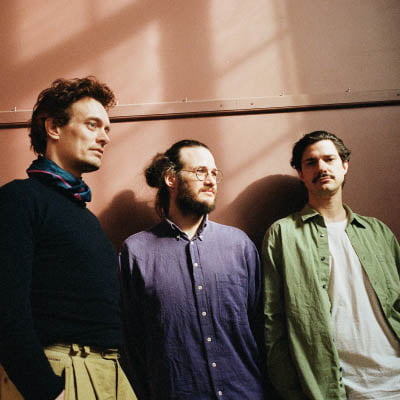 EdFringe 2022
Efterklang
For over twenty years, Efterklang have been pushing the barriers of experimental, electronic, emotional chamber-pop. Announcing their sixth studio album Windflowers, their first for City Slang, the Danish trio of Mads Brauer, Rasmus Stolberg and Casper Clausen continue a creative journey that's brought them closer together, even as their lives grow apart. Channelling the motifs of hope and change its namesake flora represents, the album sees their many years of collaboration and experimentation distilled into some of their most concise, most direct and confidently Efterklang-style pop songs to date.
The Dissection Room
event, installation - EdFringe 2022
I Am From Reykjavik: Free Non Ticketed
I Am From Reykjavik. It's simple, I arrive. I claim some space in Edinburgh. I build myself a dwelling. I take it down. Another day I try to be at home in another part of the world. Part protest, part sculpture, part ceremony. I Am From Reykjavik is Sonia Hughes' attempt to be a post-racial, global citizen. As borders close and identities become narrower how is it to bring your whole self anywhere? Takes place in locations around Edinburgh. Part of Horizon: Performance Created in England. See www.horizonshowcase.uk for locations.
Courtyard
Music
Los Bitchos
Panthers growling through a dessert Cowgirls swaggering into a saloon and kicking up dist. Riding shotgun with a Tarantino heroine. Having the fiesta of your lives under a giant pinata with all your friends. Los Bitchos' hallucinatory surf-exotica is as evocative as it is playful: the London based, pan-continental group could well be your new favourite party band with their instrumental voyages that are the soundrack to setting alight to row of flaming sambucas and losing yourself to the night. They've got a bun-tight knack for a groove - and they've got the best fringes in rock'n'roll too.
Dissection Room
music, folk - EdFringe 2022
Manic Street Creature - CANCELLED
A fresh and thrilling take on a modern love story from the composer of critically acclaimed Electrolyte. Love, lust and late nights collide in a musical rollercoaster, taking the audience through the euphoria and distress of two people dealing with their own and each other's mental health. Ria is working with her band to complete a new album – songs charting the rise and fall of a recent relationship. But the more Ria progresses, the more she's drawn back to the darkness of her troubled past, until we're not sure where memory ends and reality begins.
Roundabout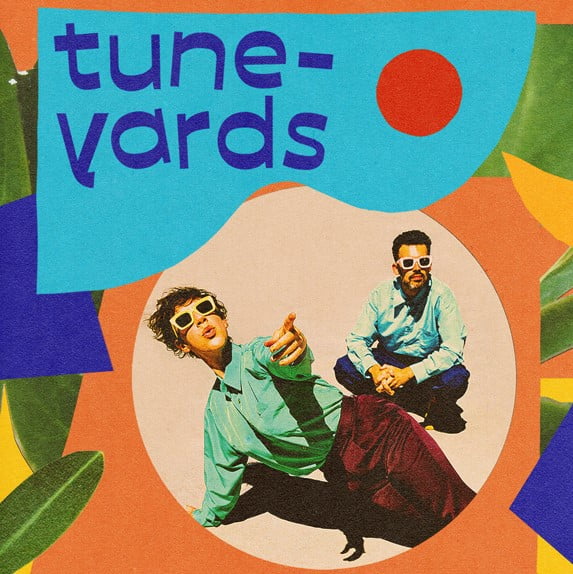 Music
Tune-Yards
The duo of Merill Garbus and Nate Brenner, tUnE-yArDs combines soulful vocals, unusual percussion, and trenchant social commentary into uniquely vibrant music. Their 2021 album Sketchy, builds on the introspective feel of their previous work with an energetic and dynamic approach.
Dissection Room
EdFringe 2022
xx DO NOT SELL
Toxic Masculinity in Inveraray Jail 1850. Samuel Turner has remarried following the death of his beloved. Janet must now find her place but everyone is fighting their own battles and the prisoners are not alone in struggling for freedom. Written by Gerry Griffin as part of National Theatre Scotland Breakthrough writers; supported by Dumfries and Galloway Regional Arts Fund.
Old Lab